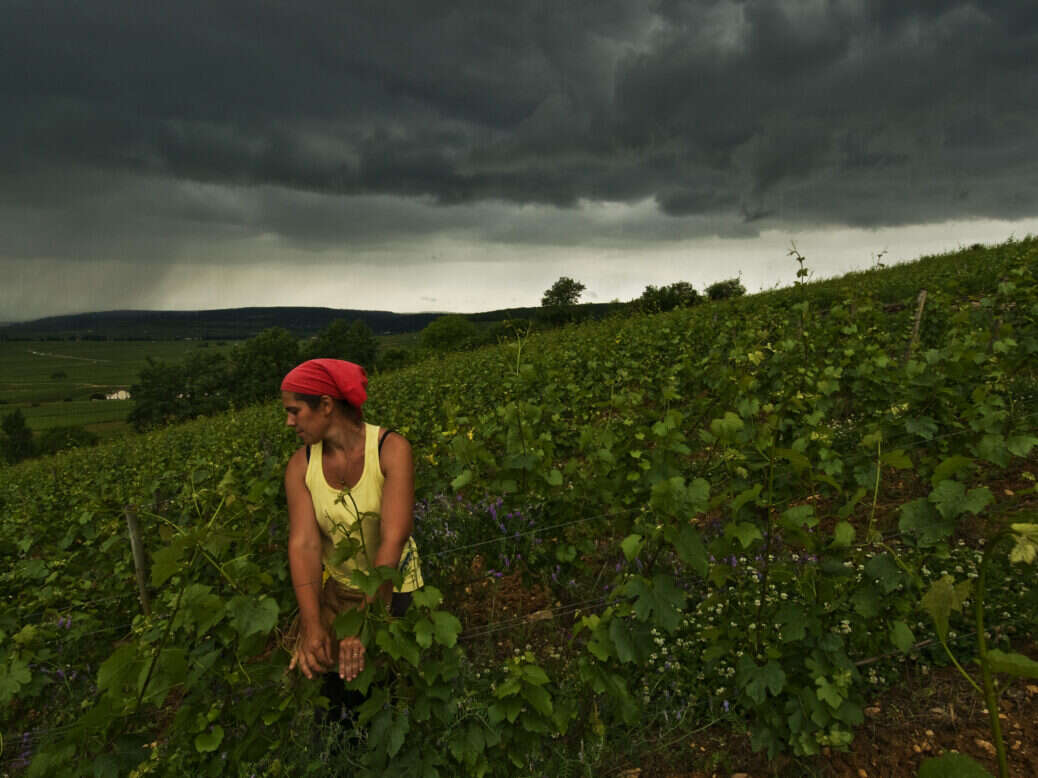 Swallows circle over Meursault.
The air darkens. By morning
hailstorms have destroyed crops
across the Côte d'Or—chairs
lie upended around the grounds.
At reception the owner's eyes drop
to my notes. At least it's something
to write about, he says. All day
wine growers shake their heads.
At Aloxe-Corton bodies are bent
double, backsides to the sun,
stripping leaves from the vines,
exposing fruit like scalded skin.
They are letting the air circulate,
hoping part of the crop will survive.
I inspect the bunches, berries
like decayed teeth. Vous permettez?
I ask, lifting the camera. I stand
over the family plot, voyeur,
awkward, awaiting reassurance.
Sure, they say. I hesitate.
I won't see this again,
this damage, this harvest.
I take the shot.
Judy O'Kane worked the 2009 harvest in St-Estèphe and trained at Ballymaloe Cookery School on sabbatical from partnership in a legal practice. She has recently completed a PhD at the University of East Anglia and holds the WSET diploma. Judy won the National Memory Day Prize, the Charles Causley Poetry Prize, the Irish Post Prize, and the Listowel Writers Week Original Poem Prize. Her prose work Thirst, an exploration of terroir, a work in progress, was shortlisted for the Tony Lothian Award by the Biographers' Club. Judy has read at the House of Lords, at Pinot Celebration, New Zealand, and at Borough Market in London.