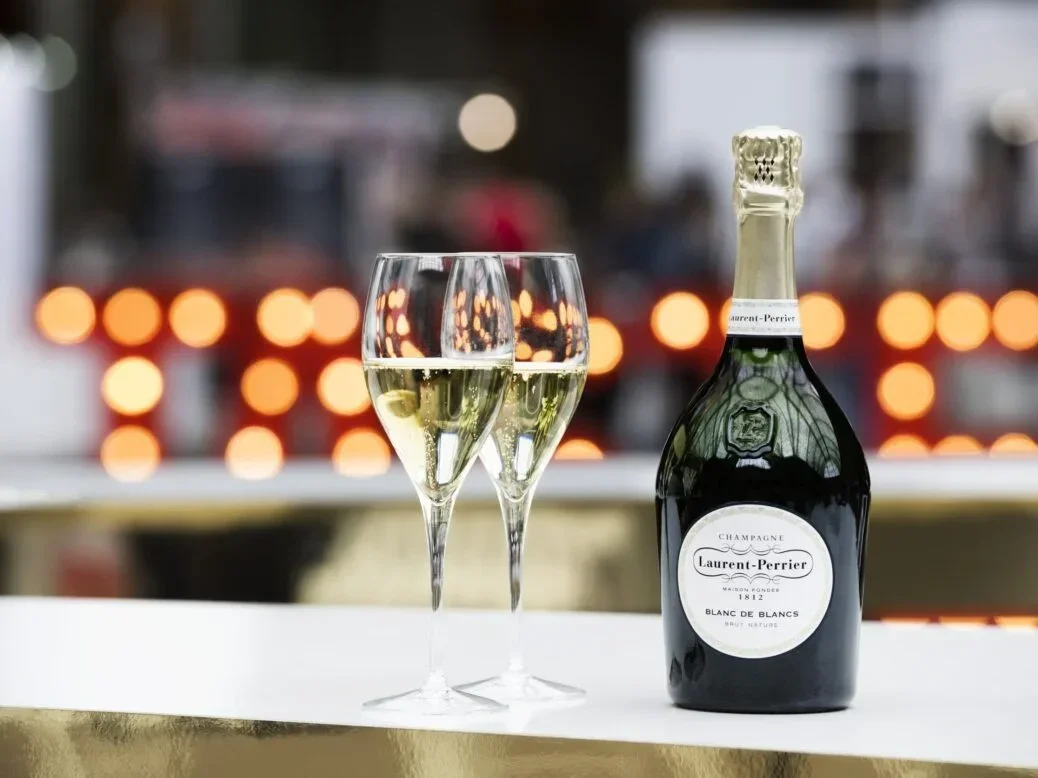 Champagne Laurent-Perrier gives a nod to both their skill and history with an exquisite Blanc de Blancs expression in Brut Nature. By Toby Louch.
For a brand that possesses the level of prestige and recognition as Laurent-Perrier, each new release is a big event. Upon its launch in 2019, Blanc de Blancs Brut Nature was the first new release from Laurent-Perrier in 30 years. While positioned as the most recent addition to Laurent-Perrier's selective portfolio, this was far from the beginning of Brut Nature's history.
As proud pioneers and innovators in the field of Champagne, Laurent-Perrier first unveiled a zero-dosage Champagne in 1889, under the name of Grand Vin Sans Sucre. This was a significant break from Champagne's rigorous tradition and methods, however, the lack of sugar proved appealing to British tastes — a market that was growing significantly at the time.
Inspired by the 1976 vintage and its scorching summer, and the nouvelle cuisine culinary movement of the 1970s, Laurent-Perrier's most renowned visionary, Bernard de Nonancourt, revitalized this tradition. First released in 1981, Ultra Brut was reintroduced during a period when no other house was producing low-dosage Champagne. Bernard approached the Comité Interprofessionnel du Vin de Champagne, the organization charged with regulating Champagne, as it did not fit any of the categorizations of the time.
The introduction of this new cuvée, in combination with its success, helped to popularize this new category. Champagnes with less than 3g of sugar per liter came to be officially defined as Brut Nature in 1996. To this day, Laurent-Perrier continues to use the Ultra Brut name for its zero-dosage Champagne.
This latest release from Laurent-Perrier is both a Blanc de Blancs and a Brut Nature, the epitome of finesse and elegance.
The brilliance of Blanc de Blancs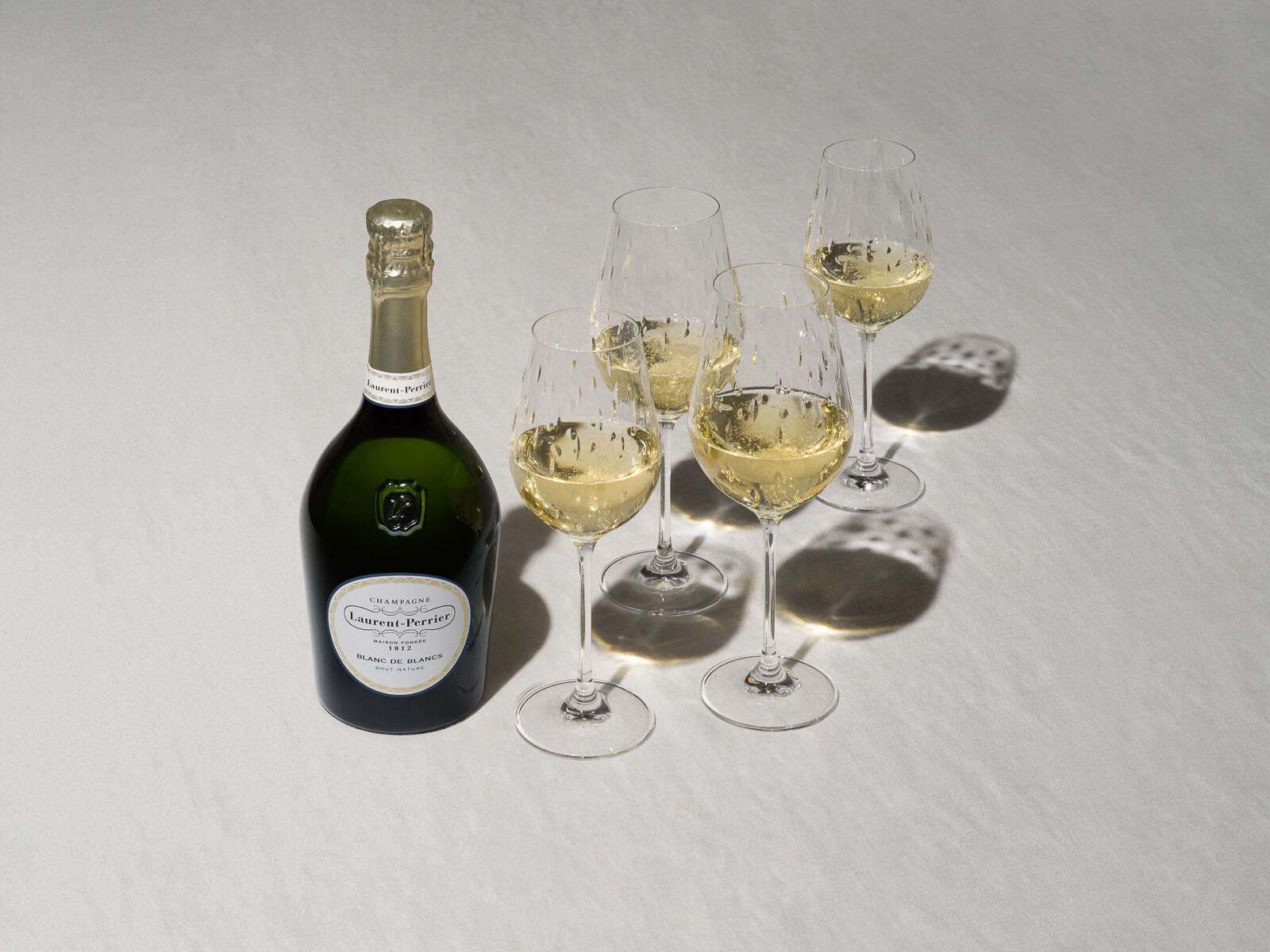 Champagne traditionally contains a blend of Chardonnay, Pinot Noir, and Pinot Meunier grape varieties. However, the houses that have access to some of the highest-quality grapes sometimes release a Champagne that only contains the white Chardonnay grape, these releases are known as Blanc de Blancs.
Revered for their fresh, zesty, and uplifting flavors, the release of a Blanc de Blancs reveals a certain level of confidence from a house, believing a unique expression can be provided by only a single grape variety.
Previously, Laurent-Perrier did not have access to the requisite grapes necessary to create a Blanc de Blancs that would possess and showcase their unique house style. However, all that changed in 2004 when Laurent-Perrier purchased further vineyards and expanded relationships with growers and crus in coveted Chardonnay villages. This resulted in exceptional quality Champagne made from 100% Chardonnay, which also met the requirements of the zero-dosage category that they pioneered. This led to the release of Laurent Perrier's Blanc de Blancs Brut Nature in 2019.
Blanc de Blancs is revered for several reasons. The lack of sugar keeps the bottle incredibly light and fresh; this presents a Blanc de Blancs as an ideal wine for gastronomic purposes.
Regularly paired with delicate culinary options that risk being overpowered, a Blanc de Blancs is well suited to sea bass, scallops, and grilled marinated squid. The increased acidity of a Brut Nature also helps to balance dishes.
Laurent-Perrier Blanc de Blancs Brut Nature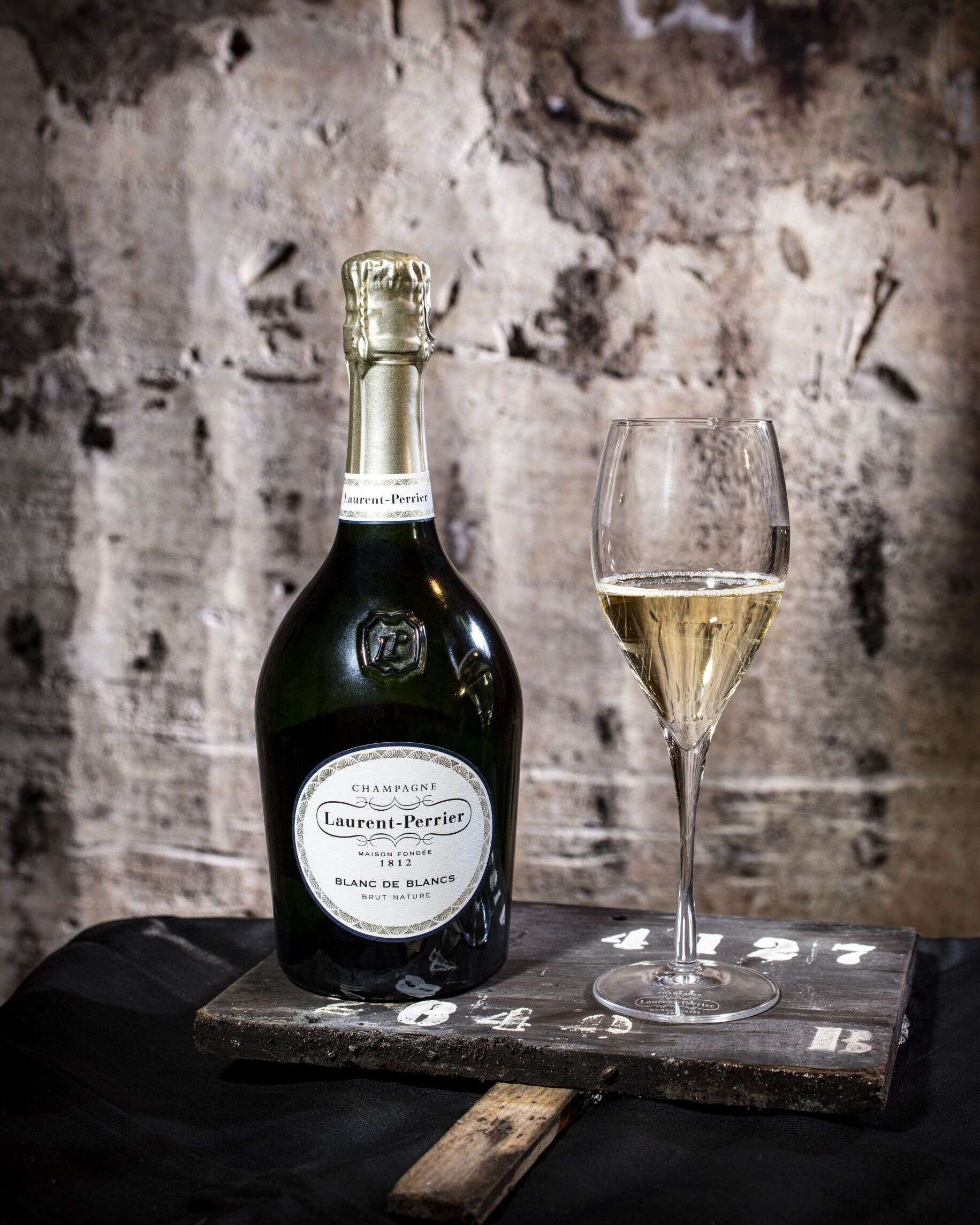 Laurent-Perrier's Blanc de Blancs Brut Nature reveals a mastery of winemaking using Chardonnay. It's a true display of skill to craft a unique and meaningful expression from this rare and demanding grape variety.
As the originator of the Brut Nature category, Laurent-Perrier's Blanc de Blancs is characterized by its high purity and fresh lemon notes.
Using a rigorous selection process, Laurent-Perrier chooses the best Chardonnay coteaux (hillsides) on which the vines grow. These coteaux reside in two of the five Champagne sub-regions. Grand Cru grapes that are known for their freshness were selected from the villages of Avize, Cramant, Oiry, and Chouilly in the Côte des Blancs.
Additionally, Premier Cru grapes were harvested in the villages of Tours-sur-Marne, Villers-Marmery, and Rilly-la-Montagne located in the Montagne de Reims. These Premier Crus add structure and lemon notes to the aromatic and flavor profiles. Looking at Villers-Marmery in particular, this area is known as the "Perle Blanche" (white pearl). Here the fine, white, chalky soil offers particularly favorable conditions to grow excellent and expressive Chardonnay.
Given the complexity and ideal conditions needed to produce a high-quality Blanc de Blancs, Laurent-Perrier only uses grapes grown in years that saw the ideal balance of sugar and acidity at harvest. Once harvested the wine is then aged for six years inside chalk cellars, before it is disgorged without any dosage.
Those sampling Laurent-Perrier's Blanc de Blancs Brut Nature will notice its white gold color and fine sparkle. On the nose this expression reveals a good minerality with hints of citrus, while on the palate this wine is balanced and sustained with a fresh lemon finish.
For more information, visit laurent-perrier.com