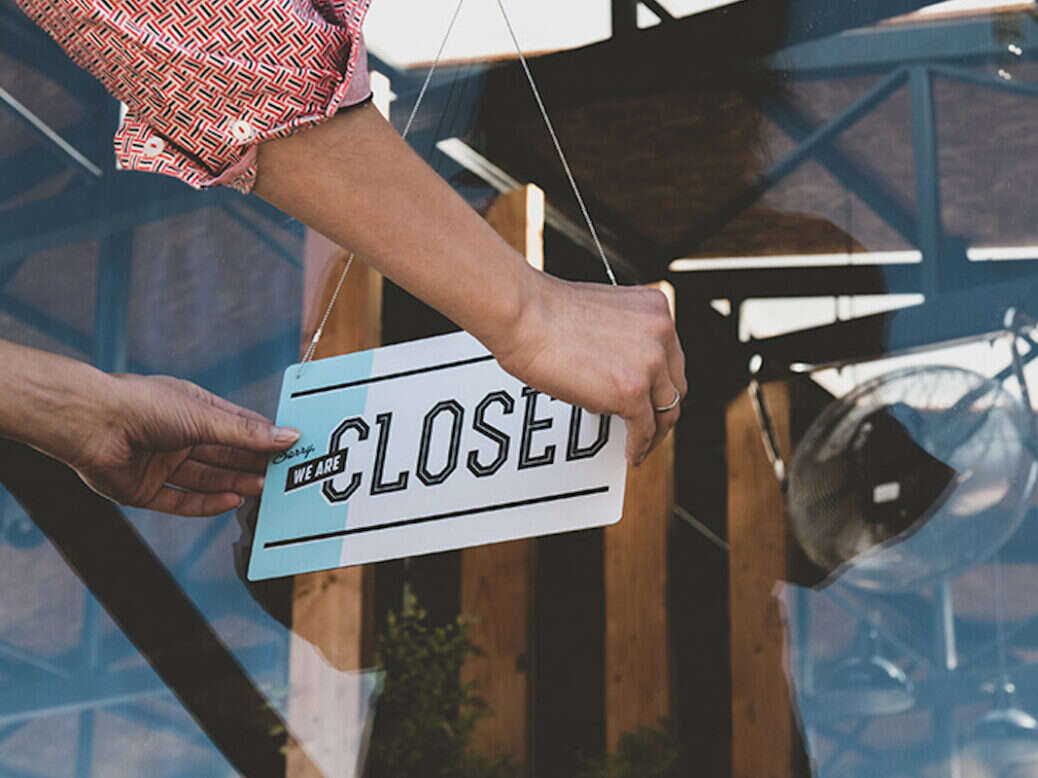 Vinexpo New York opened the first week of March 2020, bringing with it exhibitors from 30 countries and the first breaths of spring. But, like the muffled sounds of a distant war, there was talk in the aisles on the exhibit floor about the Covid-19 outbreak in northern Italy and the restrictions it imposed. Just 30 days later, about 150,000 Americans would be diagnosed as having the virus, much of the country would be on lockdown, and winery tasting rooms and restaurants would be shuttered. The month presented itself as a microcosm of what was happening countrywide within the American wine community.
It was just after the first of the new year that Jeff Fetterman noticed an increase in the number and urgency of messages he was receiving from wine clubs that he and friends had joined during their every-other-year wine-buying pilgrimages to Napa Valley and Sonoma wine country. Then in early March, the Delaware-based small-business entrepreneur experienced a further uptick in these messages. "The phone and email traffic has become at least twice normal," he said. "Lots of special offers—free shipping, buy-one-get-one free, access to special wines. I've had clubs that I had cancelled 'forget' that I cancelled and charge me for a new shipment of wine—happened twice."
For California wineries, an imperfect storm was quickly forming on two fronts. There was a similar feeling of unease at New York City's Jacobs Javits Center on March 2—like when someone barely reaches shelter as a thunderstorm roars in—as the third annual Vinexpo New York opened with slightly fewer international exhibitors and not quite as many American trade attendees as the previous year. In the days leading up to its opening, Diversified Communications, the conference organizer, gave assurances that the show would go on, despite outbreaks of Covid-19 in Europe, especially in northern Italy, where on February 22—a week before the conference opened—authorities in Lombardy sealed off six villages where the contagion was most severe. The following day, Veneto regional governor Luca Zaia closed down the Venice Carnival early. "I had no trouble with travel restrictions in getting here," said Tommaso Chiarli at booth #1011 in the Italian pavilion as a noontime crowd flowed through the aisles around him. The producer of Cleto Chiarli Lambrusco near Modena noted that the Covid-19 virus problem was then restricted to small towns farther north. "But I'm following what is going on back there."
The next 30 days in March would turn the American wine world upside down, from consumers to winegrowers, sommeliers to wine store owners, importers to distributors—no one would be untouched as the virus first reported on New Year's Eve in Wuhan, China, swept the world. New York City, which had just reported its first Covid-19 case as Chiarli spoke, would by month's end be on lockdown, desperate for hospital beds and respirators and treating more Covid-19 cases—more than 30,000 and rising—than any other city in the world.
Scarcity in a time of plenty
Even before year's end 2019, wine producers in California knew they were in trouble. There was too much wine on hand and slackening customer demand. So, they started sending sales pitches to the Jeff Fettermans of the world.
Rob McMillan, Silicon Valley Bank's long-time wine guru, confirmed the worst in his annual report on the industry, released January 14: "Today, the supply chain is stuffed. This oversupply, coupled with eroding consumer demand, can only lead to discounting of finished wine, bulk wine, and grapes."
On March 15, the second storm front, this one more menacing, rolled in. California governor Gavin Newsom ordered the state's bars and winery tasting rooms to close, an effort to slow the virus's spread by keeping large groups from congregating. For most California wineries, direct-to-consumer revenues are their lifelines to survival, representing a large part of bottle and paraphernalia sales with good margins and the bonus of being able to bond with customers for perhaps years to come.
"I've heard a lot of rumors that many of these premium producers won't make it," said the owner of a medium-sized West Coast communications agency. "And I'm not at all sure that I'll make it." In a time of full warehouses, cash flow was becoming scarce.
On the Tuesday morning a week after Newsom's announcement, Kathleen Inman, winemaker at Inman Family Wines in Sonoma County's Russian River Valley, remained optimistic. The night before, she had conducted a virtual meet-the-winemaker happy hour for which guests had been shipped in advance three-packs of Inman Family wine. "I love Zoom technology," the producer, who started her winery with her English-born husband in 2000, enthused. "We began the show with a tour of the vineyard, which I did with my iPhone, then the tasting. But more than anything else, the group felt we had so much in common. They talked about places they knew in Boston. I mentioned something about Maine Coon cats, and two of them held theirs up for the camera!"
In anticipation of the governor's closing, other wineries made similar plans to connect digitally with customers. Blackbird Vineyards drafted in well-known winemaker Aaron Pott to lead virtual tastings of rare vintages. "A global Covid-19 pandemic is a pretty big event, and big events call for special wines," Blackbird said in a wave of emails. Kendall-Jackson said it was issuing a series of videos about the joys of wine. Parallel Wines went high-end, offering bespoke virtual tastings for eight people or fewer by invitation only. California wineries were also permitted bottle sales at tasting-room doors, but many found it not worth the effort.
But for all the upbeat talk, winegrowers were very worried. "Once I started hearing talk on TV about social distancing, and when the Bay Area went into quarantine, I said, 'This is not going to be good,'" lamented Dan Panella, who runs the family's Oak Farm Vineyards in Lodi. "And it happened quicker than I expected." Panella was having a few of his 20 employees do maintenance around the property, but reluctantly concluded they would be gone by month's end. "Some in the area wanted to try to get around the decision to close," he said, "but it was probably the best thing to do it."
Remi Cohen is chief operating officer of well-financed Lede Family Wines, which includes the Cliff Lede winery and upscale Poetry Inn in Napa's Stags Leap District. "The vineyard is the easiest area in which to keep employees working separately," she said, "and keeping them working is essential, because the cycle of the vine continues—the agricultural work must go on. In the winery, we are taking extra precautions, including limiting work to essential and time-sensitive tasks." Cohen said that thus far the supply chain has not been affected, although she is concerned about packaging supplies being shipped from overseas.
Napa Valley would also put its prior experiences with calamities to good purpose. "This is our third major disaster recently, and our fourth quick-response experience," said Teresa Wall, senior director of marketing communications for Napa Valley Vintners, the umbrella organization for 550 of the valley's wineries. "We had the earthquake in 2014, the 2017 fires—a very similar situation as now—and the 2019 power shutoff" intended to prevent fires from wind-damaged power lines, but which left the region without power for days. Much of disaster relief, Wall says, is in knowing what governmental procedures to follow, what relief programs are available and how to fill out forms.
Not surprisingly, Napa Vintners decided March 19 to cancel its most famous event, the annual Auction Napa Valley, scheduled for late June; last year's auction raised $12 million for charity. Indeed, March quickly became cancellations month. On March 5, as Vinexpo NYC was wrapping up, ProWein became the first large wine event to announce it was throwing in the towel. Bordeaux's annual en primeur barrel tastings were scrubbed on March 13, barely two weeks before they were due to begin. Vinitaly cancelled its late-April Verona fair on March 24.
(Professional and amateur sports in America fared no better. The National Basketball Association stopped its season in mid-dribble, Major League Baseball postponed indefinitely throwing out its first pitch, and the National Football League decided to hold its player draft without any players or fans present. And the brightest spot on the spring sports calendar, the annual 68-team collegiate basketball championship playoff enthusiastically known as "March Madness," was whistled dead five days before it was to begin on March 17.)
Closed tasting room woes were not limited to the West Coast, as there are literally thousands of wineries spread across the country. Anthony Vietri, a well-respected East Coast vintner, deals with most situations at his small Va La Vineyards with a degree of wit—all the more desirable given that he makes wine in Pennsylvania, a state known for its archaic alcoholic beverages regulations.
"They've made it too difficult for us to ship wines," Vietri said after a week of racking in late March to take advantage of the full moon, "so we sell everything out of the tasting room." When Governor Tom Wolf on March 16 ordered wineries to close their tasting rooms, while allowing them to continue cellar-door transactions, Vietri posted hours for "barn-door" sales, explaining: "Better than hoarding toilet paper, hoarding Va La wines in your bunker is the quick and easy way to practice social-distancing the way it was meant to be." He reported that the response was good enough to "at least pay for the electricity."
An abundance of caution
Unusual developments sometimes give birth to rather banal phrases that blossom into widespread usage. With Covid-19, it has been "due to an abundance of caution." As winery tasting rooms were closing around the country due to an abundance of caution, so, for the same reasons, were many restaurants. Most cities and states, including New York, changed regulations to allow restaurants to sell takeout bottles from their cellars as long as meals were ordered. Keeping a restaurant solvent is a difficult balancing act in the best of times, and keeping one open for only takeout meals probably will not even cover the rent or the mortgage for most.
One well-known sommelier and partial owner, whose new restaurant had been patronized by Vinexpo attendees from nearby Javits Center, confessed, "We're very much in survival mode. The few people left are working from home. We're cutting costs where we can and planning for the future, hoping for the best and preparing for when we can re-open again."
Alexander LaPratt, a much-profiled sommelier and part-owner of two Brooklyn restaurants, Atrium Dumbo and Beasts & Bottles, admitted he was scrambling to stay afloat, launching a go-fund-me appeal and informally auctioning off rare bottles. Atrium Dumbo is the shakier of the two. "The locals have been very sweet and supportive," he said, "but we're located between the Brooklyn and Manhattan bridges, and a lot of our customers were tourists."
A year ago, Côte beverage director Victoria James, who at 21 was already a sommelier at a Michelin-starred restaurant, was featured in the April 2019 Food & Wine magazine. This March, as beverage director at Simon Kim's popular Korean steak house in Manhattan's Flatiron District, she was raiding her wine cellar to pay the bills. "We've set up a table at the front door for pickup," James said, "but more common is delivery service, which we set up with Caviar," an upscale restaurant courier. Most of the 87 staff have been laid off.
The secret of James's success, at least in terms of volume, was her aggressive wine prices. "Our whole wine list is 25 percent off," she said, "but what really is popular are our wine magnums for $60 and Champagne magnums for $80. We're selling our rarer bottles at a flat $200." The Roagna 2014 Faset and Pajé Barbarescos quickly disappeared.
Yet for many restaurant customers, whether already sheltering in place or about to, March became a time of conflicting emotions. Customers said they desperately wanted to patronize favorite restaurants—many whose owners or chefs they knew—but at the same time grabbing up wine bargains made them feel guilty, like scavengers picking at the bones.
While restaurants were hemorrhaging their wine cellars, the retail trade was faring much better, although the way it was doing business drastically changed. Chris Adams is CEO of Sherry Lehmann, one of Manhattan's oldest brick-and-mortar wine shops, having been founded in 1934, yet one that years ago smartly adapted its business model to become one of the country's largest online wine merchants as well. "Every day gets more surreal," he said during a March 24 conversation. Adams lives in Briarcliff Manor, a community just north of the Tappan Zee Bridge and a 45-minute commute from his Manhattan office. "Today, there were only three cars in the parking lot at the station, which is normally full. And I had a whole train car to myself."
Adams explained that "our on-the-floor business has gone away, no one comes in, but we've served the neighborhood for 86 years, so we keep it open from noon to 7 pm." In New York and several other areas, wine and spirits stores have been classified as "essential businesses" and, unlike restaurants, can remain open.
"On the other hand, online business has been very good. People are still drinking and ordering wine," Adams said. "Our warehouse in Queens has been very busy, shipping orders by Fedex. People are drinking more, but the wines are generally less expensive."
In Washington, DC, Phil Bernstein, general manager of MacArthur Beverages, was also experiencing brisk business, although under different circumstances. "We are not allowing customers inside the store, but we are doing curbside pickup, local delivery, and out-of-state shipping only," he said. "Sales are very strong—lots of spirits and wine in the $20-to-$30 category, which seems to be the sweet spot. So, there is no need for markdowns or deals, as we are struggling to keep up with the volume as it is."
The bigger picture
Rocco Lombardo, President at the importer and distributor Wilson Daniels, which handles such accounts as Domaine de la Romanée-Conti, has never worked remotely before, "except for hotel rooms and airplanes." But in March he found himself sharing workspace in his Huntington, Long Island, home with three children—one who works for the Wells Fargo bank, and two who are taking classes online from a Connecticut university and a local high school.
"Our January and February business was very strong, up 25 percent," Lombardo said, "and, so far, March is up in every section of the country." If American wine producers were suffering from too much wine, too little demand, and closed tasting rooms, Lombardo found his company in a good position, although he knew restaurant sales would soon dry up. "Our silver lining is that in December, with the threat of a second round of tariffs, we ordered nine months' worth of inventory, rather than the normal two to three."
Winesellers Ltd, a Chicago-based importer, was looking at ways in which to publicize its wine portfolio directly to consumers. "Since the Covid-19 quarantine, Winesellers has increased our participation with online retailers like Wine.com," said Winesellers' director of marketing, Todd Nelson, near the end of the month. "We've seen a dramatic increase in sales by updating winery images and videos. Also, we are fortunate that we had 'grab'n'go' options with cans to offer as takeout for restaurants."
Tom Sullivan, owner of importer Vignobles Sullivan in Miami Beach, took out full-page color ads in the Saturday, March 21 editions of the New York Post and The New York Times, listing restaurants and wine shops in New York and other metro areas that had his four Bordeaux châteaux—Gaby, du Parc, Moya, and Auguste—available for takeout. "Make Your Home a Château Tonight!" the headline read.
When this is all over
It will be months, perhaps even years, before we have any meaningful estimates of the enormous economic toll the coronavirus has been exacting on the American wine industry and its sister businesses, food and hospitality.
There is general agreement that many premium West Coast wineries with high overheads will not survive the shutdown, depending on how long the crisis lasts and how big their bank accounts are. Many will sell their brand names and assets to wine conglomerates. And most likely the virus will have the side effect of helping to reduce America's glut of wine.
There is also a general consensus that many independent restaurants in New York City and other places with high fixed costs will not reopen at all once they've closed their doors or given up on takeaway meals, no matter the circumstances. For those who do, it will be a gradual rebuild, much as it was after the 2008 financial meltdown.
As soon as people feel free to travel for pleasure again, wineries expect that the dollars will quickly flow into tasting rooms. It will most likely take longer for restaurants to recover, but, when they do, they will need to refill depleted wine cellars.
Business models will undoubtedly change. Inman said she saw her winery's future as being online even before the virus struck. "My daughter Ashley is trained in digital marketing," Inman said, "so I convinced her to start her own business with me as a client." Lede's Cohen said her company also expects a larger online presence. "We've discussed virtual tastings, virtual dinner parties, winemaker wine picks, and favorite recipe videos," she said, "and shifting our social media posts to 'at home' consumption activities." Ashley Roy, a Manhattan furniture designer, loves dining out but expressed concern about the future of service workers, the first to feel the effects of restaurant and tasting room shutdowns. "They are the most vulnerable," Roy says, "and something needs to be done to protect them. I hope things change."
As in 2008, trade observers expect wine's recovery to begin with low-end purchases and slowly work its way up to high-end buying. That may take years, as many consumers are facing their own financial woes. On March 26, the US Labor Department reported that in the previous week a record 3.3 million laid-off workers applied for unemployment benefits.
"Before the order to shelter in place, six of us who go on wine trips got together," Fetterman said. "All of us had decided to back out of wine clubs, and, rather than going to our cellar every night for wine, we've been buying house wines instead. I found a great bottle of Costco Kirkland brand Barolo for $20."