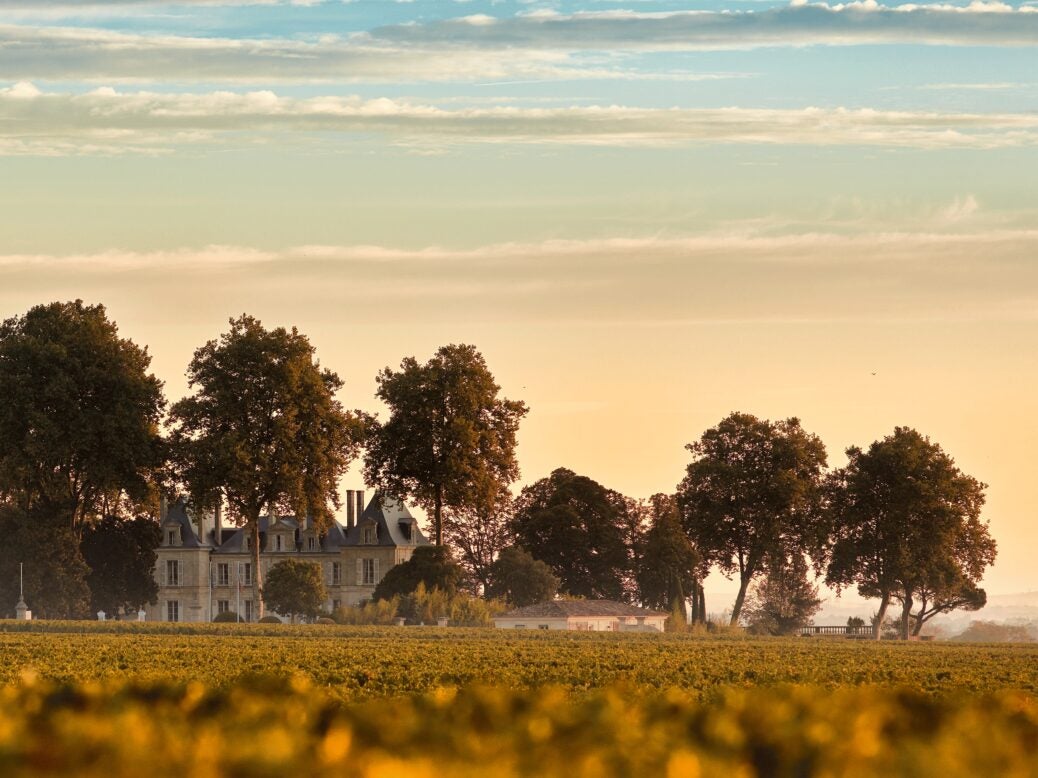 "Shall we turn 100 percent of the vineyard over to biodynamics?" mused Nicolas Glumineau, Château Pichon Longueville Comtesse de Lalande managing director and chef de cave, over a recent lunch in London. A divine meal at Galvin at Windows provided the opportunity to taste the 2016 barrel samples Nicolas had brought direct from the château in his luggage, as neither the grand vin nor the second wine, La Réserve de la Comtesse, will be bottled until 2018. The 2016s showed strong red-berry flavors and were already enjoyable despite their unfinished state. We also tasted the 2011 Réserve and the 2009 and 1996 Pichon Comtesse, all three vintages made by the previous winemaker.
Going back to his original query, Nicolas continued his discussion of the château's biodynamic farming. Since the takeover of Pichon Lalande by Roederer, it is clear that it has had an effect on the vineyard from a biodynamic perspective. The soil analysis led to the replanting program, and at the vineyard they have used this as a tool to convert certain plots to biodynamics. At the large Left Bank property (90ha [222 acres]), they began converting just 1ha (2.47 acres) a year from 2009, then 3ha (7 acres) a year from 2013. Now, the vineyard has 18ha (44 acres) farmed biodynamically (currently some 74ha [183 acres] is in use due to the replanting program, and the vines are still aging). Do you believe it's made a difference, we ask eagerly. "I can see some things that I cannot understand… but it works. For example, the soil is much suppler. It's soft to walk on," replied Nicolas. The château will not seek biodynamic certification, to keep its options open if need be. Is it working? "We are getting very positive feedback [from the biodynamic wines]. The aromatic structure is more complex and very precise. [It's] Not one dimension wine, it's multidimensional." But how will the wine change if it is composed of 100 percent biodynamic wines, rather than a blend from biodynamically and sustainably farmed plots as has been the case recently? We might hope that Pichon will continue experimenting, for on such a large property, trials would be more feasible than on smaller estates.
Other experiments may also be on the horizon: Nicolas mentioned that he is tempted to produce a white wine. "I've been in the wine industry since 2005 and have always wanted to make a white wine," he divulged. A timely discovery revealed a small (1.5ha [3.7-acre]) unclassified plot on the property; an area that was unearthed following the soil analysis. "It's not Pauillac, it's not in the Bordeaux appellation. It's just behind Longueville… now I have my plot." The ground is a mixture of fine gravel and clay. Nicolas discusses the options for which grapes to plant, and proposes Chardonnay first, then plays with the idea of Chenin Blanc or Sauvignon Blanc, for he believes Sauvignon can adapt well in the same way that Chardonnay can. He appears already to have an idea of how the vines would be planted and they would likely be biodynamic, too: "Why not?" But nothing has been confirmed: "You know, I just don't know. But there's something interesting to make."
Regarding the 2017 harvest, Nicolas said they were "lucky to have a 'usual' vintage," for they managed to keep the frost, mildew, and hail at bay. "We are starting to get excited in the house," said Nicolas, as the Cabernet Sauvignon vinification proceeds: "We're confident." It would be fortuitous all round to have a run of four good vintages in a row, so we shall keep our fingers crossed.