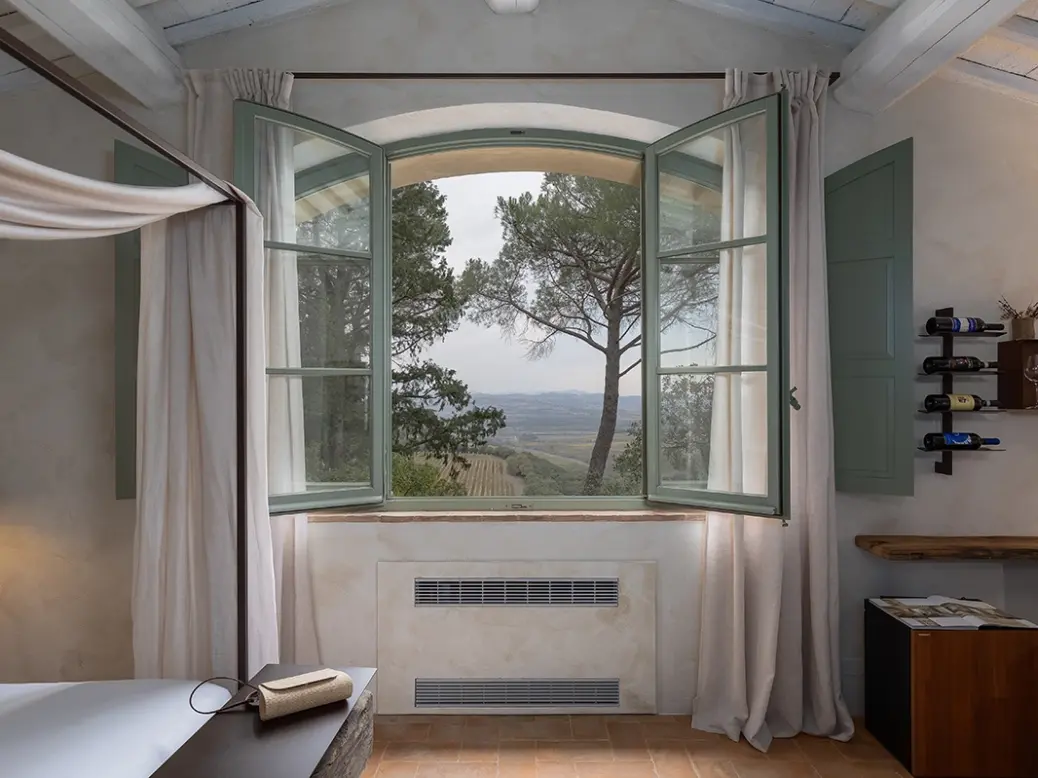 In the heart of the Val d'Orcia countryside, home of worldwide-known and appreciated wines, founded in 1580, Argiano is one of the most iconic wineries in Italy and one of the most prestigious wine-producers in the history of Montalcino. 
Its majestic Renaissance Villa Bell'Aria overlooks breathtaking and wonderful views on pure nature with the surrounding woods and vineyards. 
For those being truly passionate about wines, Argiano Dimore is the perfect place to stay, while enjoying fine wines in a rural yet innovative and luxurious estate. 
Restoring the ancient glory of the past while creating new experience of total luxury in a sustainable and ethical way is our mission here at Argiano Dimore, a Wine Relais where timeless pleasure is not just a fantasy. 
All of our guests will live an authentic and private wine experience, discovering our superlative wines and our amazing historic underground cellar.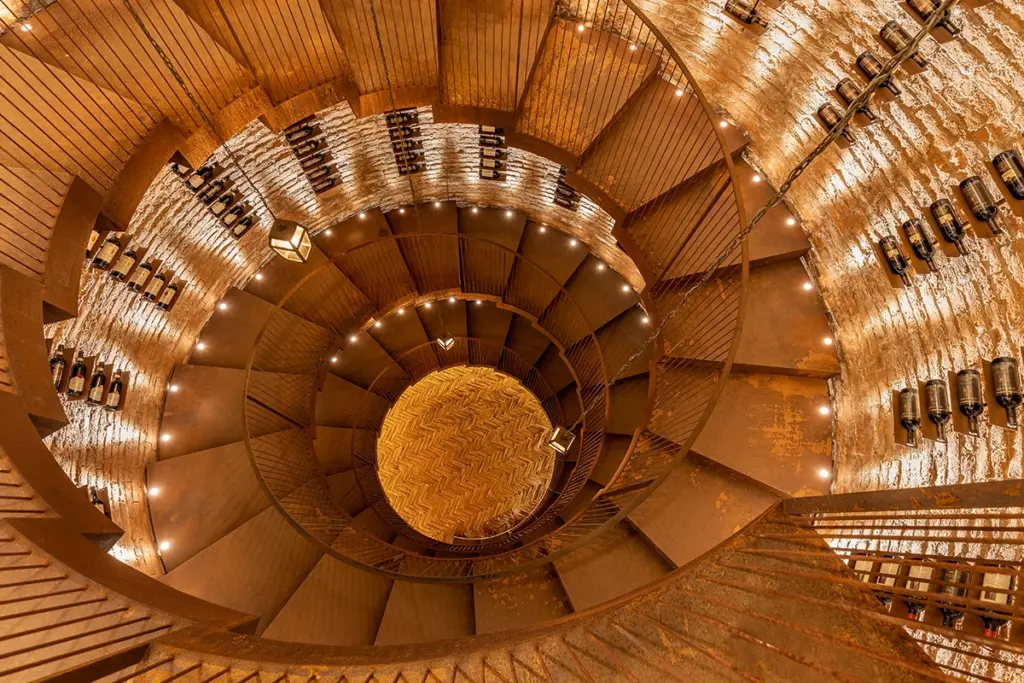 True wine lovers and enthusiasts can also experience tastings with our winemaker focused on each single wine we produce (Rosso di Montalcino, Brunello di Montalcino, and Solengo, our Super-Tuscan wine) obtaining also a certificate! 
Completing the property, also private gardens, a consecrate chapel for religious rites and a gourmet restaurant of genuine Tuscan food: every day our Chef creates and prepares meals with seasonal, fresh, local ingredients to let our guests live a true experience discovering the Tuscan tastes.  
In 2021, after the conservative but contemporary renovation of the estate, a new process of hospitality got started, with authentic services and the entire staff being young and inspired by a real passion about hospitality, and giving all they can to improve our guests experience and stay at Argiano Dimore Wine Relais. This made Argiano Dimore to be awarded as Location of the year 2022 by Food and Travel Magazine Italia and what made our Brunello di Montalcino Vigna del Suolo to be prized as the best red wine of Italy by Gambero Rosso. 
This is what our guests deserve, nothing less.