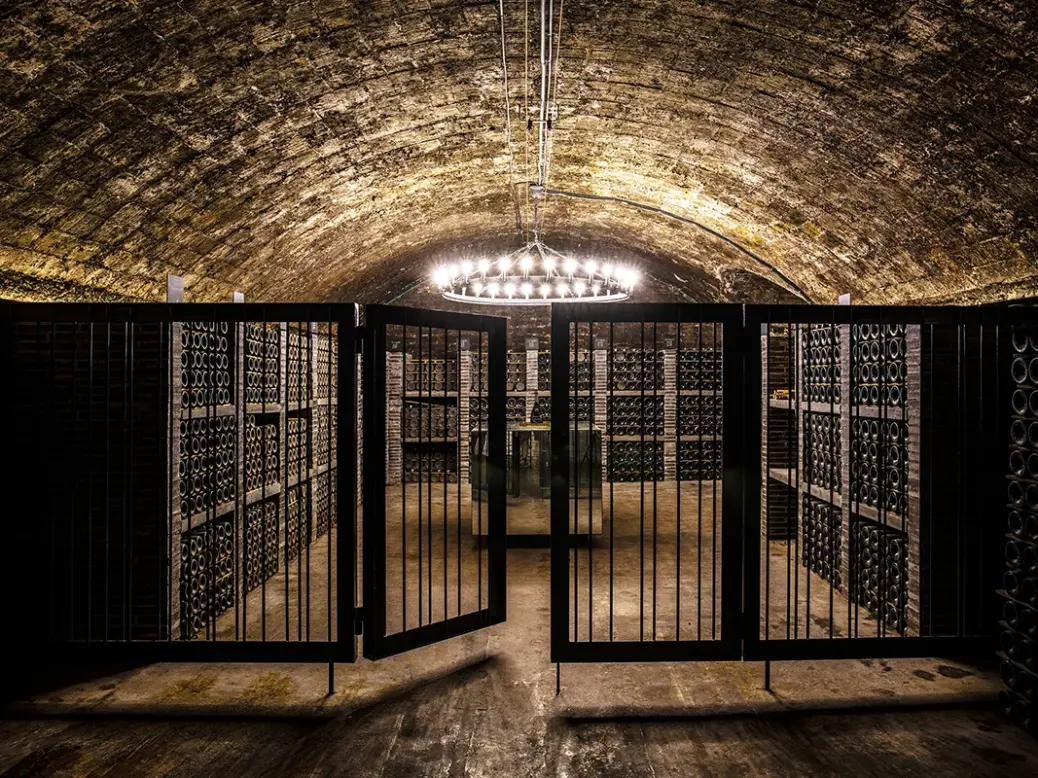 Family winegrowers in the Penedès region (50 km [30 miles] south of Barcelona) since 1796 and sparkling wine producers since 1921. 
Juvé & Camps is a centenary and avant-garde house, which was able to redefine Spanish sparkling with its long ageing and its brut nature production, transcending the canons of tradition and always seeking the highest quality and excellence. Something that endures with the passage of time, thus maintaining the legacy instilled by previous generations and all that has been learned over these more than 100 years.
The winery has a unique heritage and privileged estates: 271ha (670 acres) of their own vineyards, organically certified for almost ten years, on chalky clay soils with elevations ranging from 180 to 245m (590 to 804ft), in some plots up to 700m (2,300ft) above sea level, and a Mediterranean microclimate, protected from the cold north winds by the Montserrat mountain range (pictured, below), are determining factors that mark the personality, excellence, and unique character of their sparkling wines.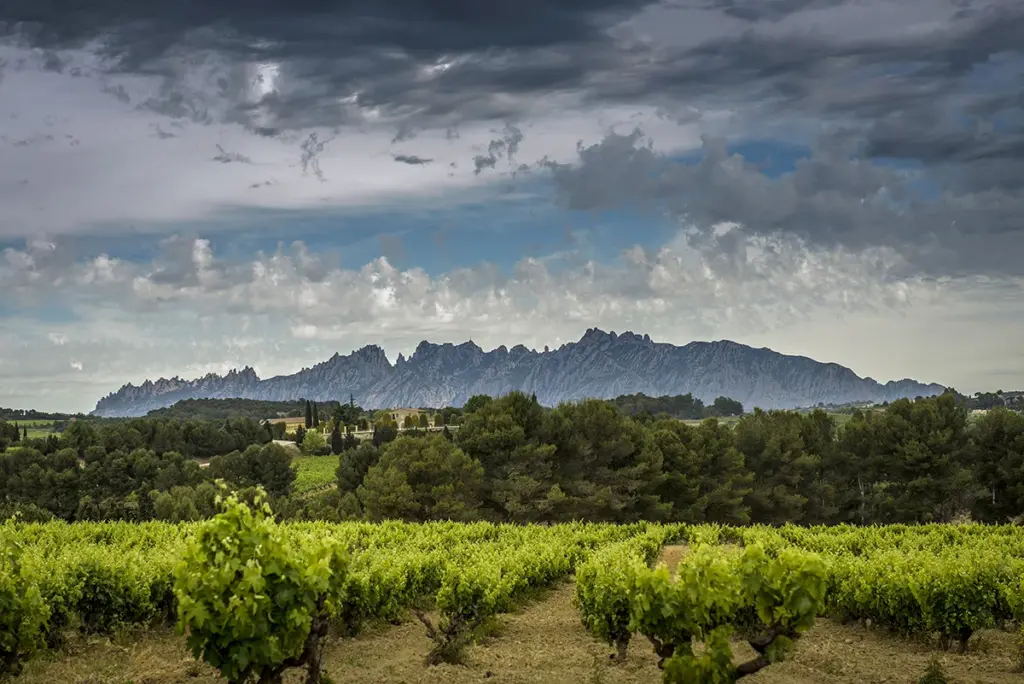 Some of the family's priorities for obtaining its high-quality standards include a compendium of a commitment to the naturalization of the vineyards together with the protection of their biodiversity, the comprehensive study of each plot and its soils (to determine the best adaptation, reaction and need of each variety to such soils), along with a manual harvest and a non-interventionist vinification process based on free-run juice.
True to this commitment to excellence, Juvé & Camps is one of the 15 wineries with the "Integral Winemaker" certification out of the 206 that are part of the DO, thus reinforcing the importance for the brand of control and traceability of the grapes from the origin to the end to achieve maximum excellence in its products.
Today, with Meritxell Juvé (pictured, below right), the fourth generation of the family, at the helm of the winery, Juvé & Camps, visionary and committed to sustainability, she continues to lead the production of long-aged sparkling wines and to maintain the commitment to brut nature in most of them. A commitment in which the family pioneered more than 30 years ago to reflect the purity and honesty of the terroir through their Gran Reserva, which can age in some cases for more than nine years.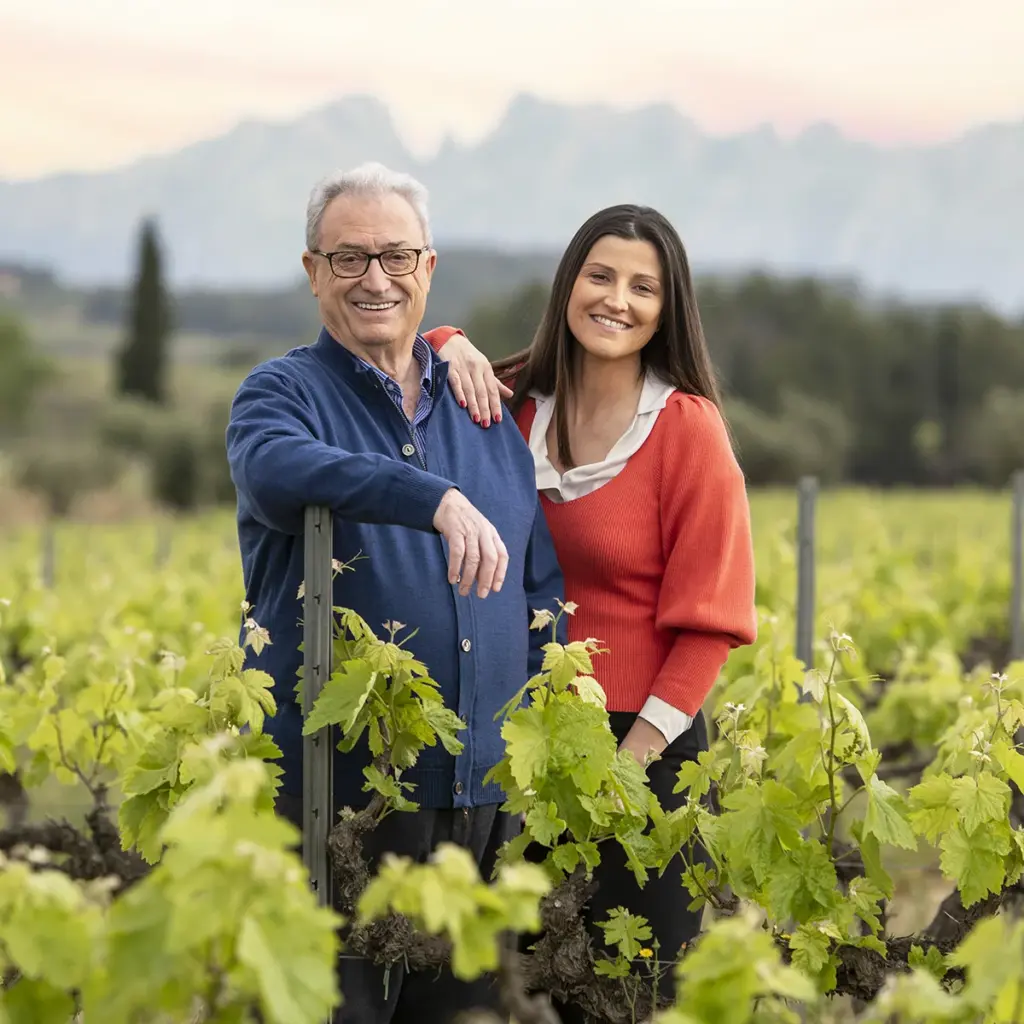 Social Media: @juveycamps.com