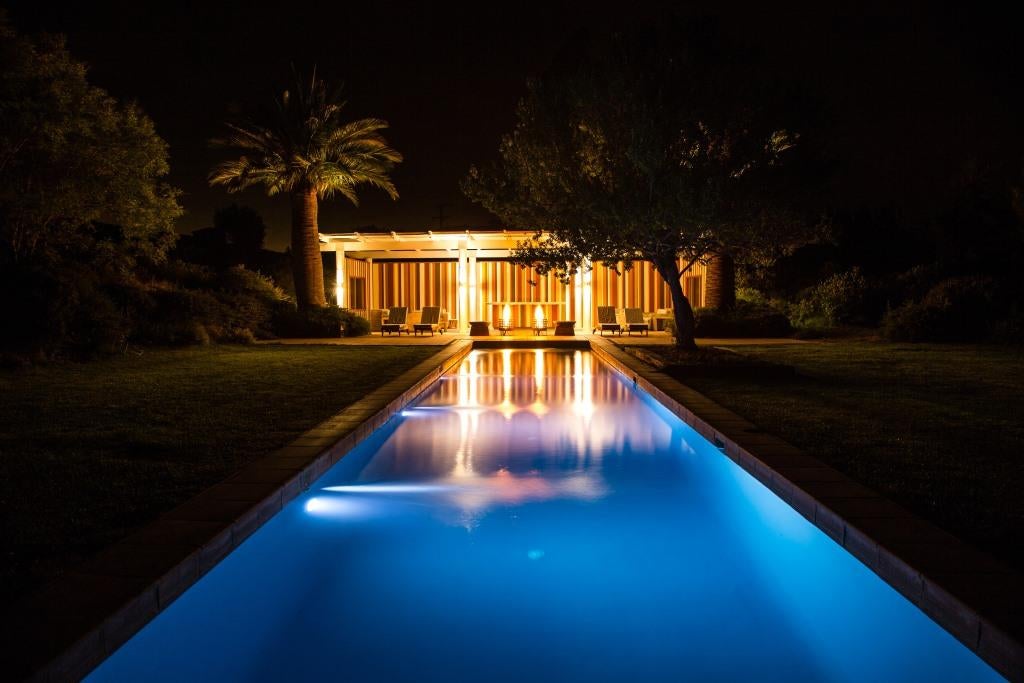 Ever since our first vines were planted 20 years ago, a commitment to producing healthy grapes and protecting the land has been the priority at Matetic Vineyards. Returning the nutrients back to the soil using composts and preparations made of animal, plant and mineral elements – as well as planning our agricultural work and grape harvest according to the cycles of the moon – are just some elements of our biodynamic philosophy, which we employ to achieve a natural balance.
We invite you to try our award-winning organic and biodynamic wines at our cellar, located in the highest point of the valley with breathtaking, panoramic views. Discover Equilibrio Restaurant, where you can sample delicious dishes celebrating the very best of traditional Chilean gastronomy, paired with Matetic fine wines.
If you're thinking of staying longer in the region, our vineyard hotel La Casona is here to welcome you. This elegant colonial house features 10 spacious, en-suite guest rooms with terrace. You will also find a swimming pool next to Sauvignon Blanc plantations, and guests on the full-board programme will have continental breakfast, lunch, dinner, a tour of the wine cellar and tastings, as well as an outdoor excursion, all included in their programme. A complete wine tourism experience!
If you're looking to get out into the surrounding countryside, our outdoor excursions are a great option. We offer wonderful horse riding, bike tours of the vineyards and valley, guided walks through native forest trails and scenic vehicle tours which take in some of the highest points of the valley. All the while you will be learning about how – through organic and biodynamic farming – we play our part in the preservation of the surrounding ecosystems, as well as keeping the protection of wildlife at the fore. This is why it is not uncommon to encounter alpacas, cows, geese, foxes and myriad birds when enjoying our outdoor excursions!
Matetic Vineyards is located just 80 minutes from the centre of Santiago, and 50 minutes from the international airport. For more information and bookings contact reservas@mateticwg.com | toursandbooking.matetic.com
*Suscribers from World of Fine Wine get 15% off on bookings at Matetic Vineyards until December 31st 2020 Subject to availability
Address: Fundo El Rosario s/n, San Antonio, Región de Valparaíso, Chile.
Location: Google maps HERE
Commercial office phone: +56 2 2611 1501
Web site: https://matetic.com/hotellacasona/
Email: reservas@mateticwg.com