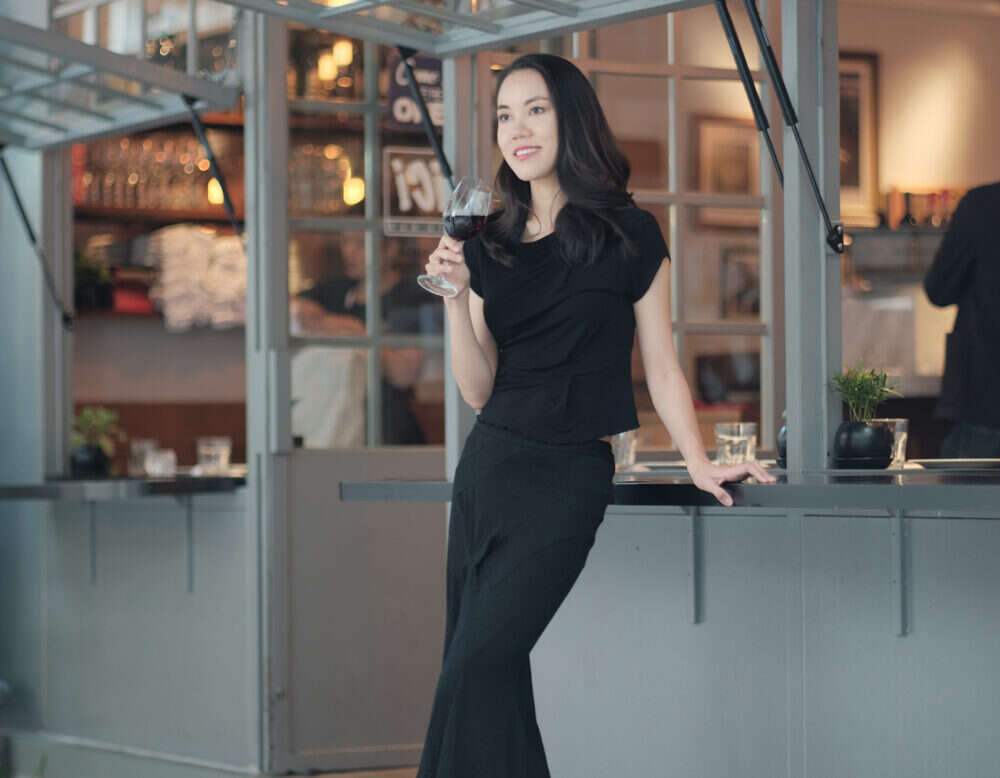 Visual Tasting Notes
Heller's visual tasting notes are digital collages in which both the body and structure (acids, tannins) of the wine as well as the aroma, color, and taste come together harmoniously. The collages should be read from top to bottom, with the outline as the "shape" of the wine. According to Heller, each image is "as subtle or as flamboyant as wine requires". Heller developed the Visual Tasting Notes because written wine descriptions – despite their clear importance to the wine world – do not always accurately portray the emotions that wine can evoke. In addition, art is universal, which means that her work is now highly appreciated by wine lovers and collectors all over the world.
In collaboration with the exclusive wine merchant Best of Wines, Sarah Heller develops a special series of Visual Tasting Notes*. For this series, Heller tastes, assesses and visualizes wines from high end producers such as Domaine A. F. Gros (Burgundy), Jonata (California) and Le Macchiole (Tuscany), all imported by Best of Wines. Various visualizations of wines from other renowned producers are also in the works. The special series of wine portraits is showcased on the website of Best of Wines. Every month, a new wine will be presented in combination with a Visual Tasting Note from Sarah Heller MW.
Bas van Middendorp (General Manager Best of Wines): "With the Visual Tastings Notes, Sarah has taken an unprecedented path in the wine world and we are delighted to walk this new way together with her. The combination of Sarah's artistic gifts and our combined knowledge of wine at the highest level is unique. We are very proud that this young Master of Wine is collaborating with Best of Wines. With Sarah's Visual Tasting Notes, we offer our international customers an interesting new perspective on our wines and, conversely, our collaboration is a great way to present Sarah's art to an international wine audience."
About Best of Wines
Best of Wines is internationally known for their expertise in fine and rare wines and possesses one of the largest collections of exclusive wines and whiskies in Western Europe. With over a century of experience in wine and contacts all over the world, Best of Wines guarantees the highest quality at a fair price. The team's specialist and practical knowledge of wines and whiskeys guarantees an appropriate advice for every customer. More information can be found at www.bestofwines.com or follow @best_of_wines_whiskies on Instagram
About Sarah Heller
Sarah Heller MW (1988) is a visual artist and became in 2017 the youngest Master of Wine. In 2018 she started the Visual Tasting Note art series as an innovative way to describe wine. For more information www.sarahheller.com or follow @sarahhellermw on Instagram.