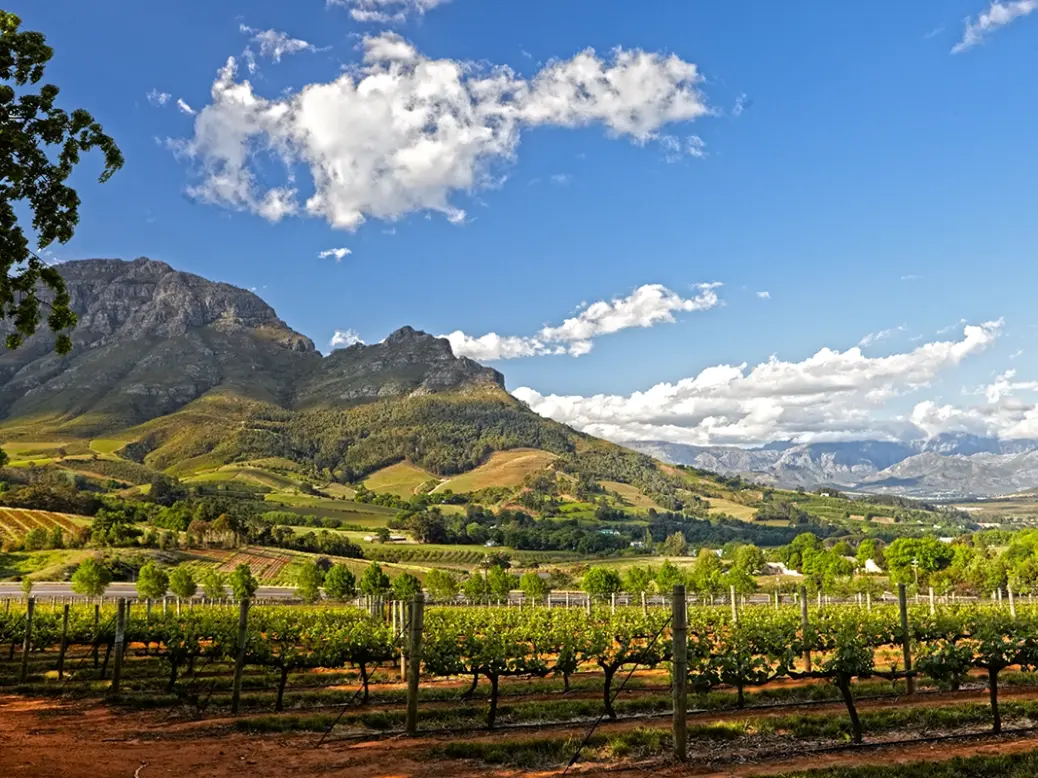 Every wine-lover has a specific part of the world in mind with which to associate with Cabernet Sauvignon, the King of Red Wines. These regions may differ in the minds of the beholders who will be thinking Europe, the Americas, South Africa, or Australia, where great wines are made from this noble red variety whose very name conjures images of the finest vineyards on earth and the evocative, statuesque wines bled from its grapes.
While various areas of the wine world may leap to the fore, there will always be another. One other great Cabernet Sauvignon region, and this is Stellenbosch.
For over a century, generations of grape farmers and wine makers have committed to a cultivar that has found its ideal place on the southern tip of Africa in the famous Stellenbosch winelands 50km north-east of Cape Town. Here Cabernet Sauvignon grows, and it thrives. On the rugged mountain slopes, the sun-drenched pastoral flatland and in the deep, cool valleys, these diverse geographical sites are constantly exposed to the permanent air-flows off the Atlantic Ocean. The vines are rooted in a diversity of ancient soils of 600 million years, earth carved from rock and shale; granite and clay; loam and gravel.
This is Stellenbosch. A true home to Cabernet Sauvignon, and whatever you're thinking of, this is the other great Cabernet region.
For more information:
E: wine@stellenboschcabernet.co.za
W: www.stellenboschcabernet.co.za
Socials: @StellenboschCabernet