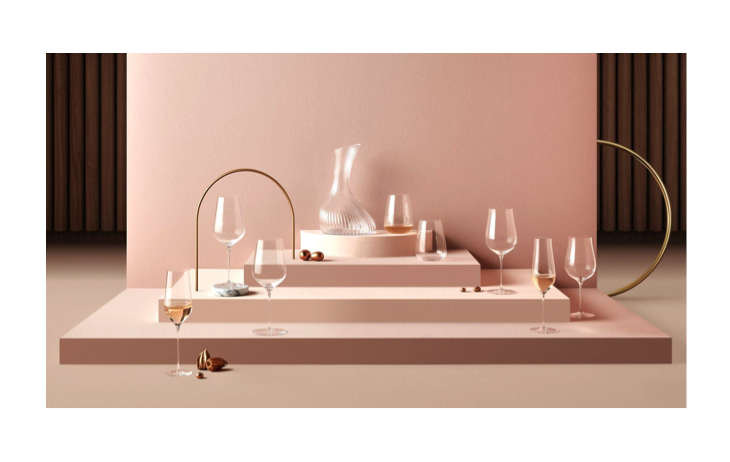 Stem Zero by NUDE, a revolutionary wine glass range that is exquisitely fine yet strong.
Istanbul-based global design brand NUDE is the creator of contemporary glassware for modern living. Each collection is conceived with simplicity in mind, designed to marry form and function for modern day living. With the ethos "simple is beautiful," it designs and manufactures crystalline glassware, from handcrafted decorative objects to statement tableware and lighting.
NUDE's revolutionary wine glass range, Stem Zero, features 19 exquisitely fine yet incredibly tough shapes that suit a type of wine instead of a specific grape, simplifying the process of selecting the best glass for the wine.
The mouth-blown, feather-light vessels have been created by the in-house design team and master glass blowers. Each vessel features NUDE's unique "Ion Shielding Technology," a surface modification technique based on an ion-exchange process. Larger ions replace smaller ions in the glass surface, suppressing the micro-fissures that cause glass to crack. The result is exceptionally light yet durable lead-free crystal glass, designed to satisfy the most discerning wine connoisseur. The delicate design brings a weightlessness to the vessel, allowing one to fully savour the aroma and taste of the wine.
A highlight from the range is the Stem Zero Masterglass, NUDE's most versatile vessel that has been expertly developed to complement the aroma and taste of any wine, from soft-bodied reds to floral whites. Its taller, long-legged design adapts to any style, enhancing the sensation of flavours. It's a good option for a unified table setting where both red and white wines are being served.
To purchase the Stem Zero collection, visit nudeglass.com