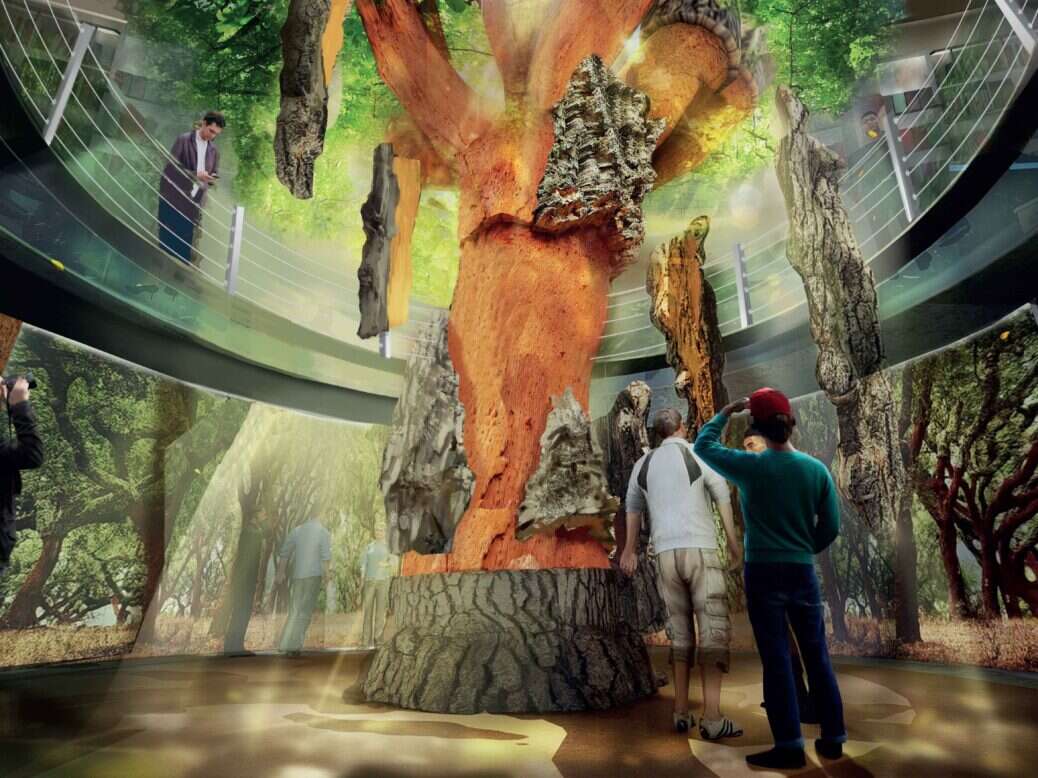 A major new cultural district in Vila Nova de Gaia, Porto, dedicated to wine, opened in summer, 2020, making the World Heritage City an even more irresistible destination for wine lovers.
Adrian Bridge does not scare easily. And certainly he has to his credit a long string of successes, stretching back to Royal Military Academy Sandhurst, to give him confidence: Sword of Honour winner, conqueror of Everest more than once, and Chief Executive Officer of The Fladgate Partnership, which he has expanded to include not only Taylor's and Fonseca, but Croft and Delaforce Port, as well as three of Portugal's finest hotels, The Yeatman, The Vintage House, and Hotel Infante Sagres. But even such a serial high achiever might have been daunted by the prospect of opening a major new cultural complex in Vila Nova de Gaia—including six museums, nine restaurants, bars, and cafés, and several shops—in the middle of a global pandemic that would deprive it of many of the foreign visitors on whom it will rely. Yet when I spoke to him as Chief Executive Officer of the World of Wine (WOW) in June, he was as calm, collected, and positive as usual.
He may well have felt that the biggest challenges had already been successfully met. For getting the project started and seeing it through to the stage where it was ready to welcome visitors over the summer was a massive task lasting seven years. In association with The Fladgate Partnership, WOW was able to finance the whole operation, an investment of more than €105 million ($127 million/ £95 million), but the logistical and technical challenges were also immense. The area of the new development—more than 300,000ft2, the equivalent of four soccer pitches—was occupied by historic Port lodges, which had to be preserved as far as possible as well as refurbished to house the new attractions; this was a condition imposed by the civic authorities, though it was one with which The Fladgate Partnership sympathized, authenticity and sustainability having long been among its guiding principles. To accommodate the underground parking for some 150 cars, at a depth of 55ft (17m), it was necessary to excavate some 7,000 truck-loads of soil, as well as installing some 4.5 miles (7km) of micropiles and 2.5 miles (4km) of concrete beams to shore up the superstructure, the original lodges having lacked any deep foundations. One lower, new building, is in effect "a boat," a concrete platform 2ft (60cm) deep, anchored to the bed of the Douro River that separates Vila Nova de Gaia from Porto. The first phase of the construction was designed by the architectural firm Broadway Malyan, while the second and third phases were undertaken by The Fladgate Partnership's own architectural team. Part of the project involved the provision of housing for many of the 350 people
who will work in the new district.
Despite all of the additional Covid-19-related challenges this year, WOW was able to open at the end of July, barely a month later than originally planned. Many of the first through the doors were necessarily relatively local, from Porto or Vila Nova de Gaia itself, though the complex was always designed to draw both Portuguese and foreign visitors, the two most used languages throughout the museums being Portuguese and English. When they are again able to travel, visitors will surely flock here from all round the world as well.
Rich and varied experiences
Bridge has thought long and hard about sustainable luxury tourism, and believes strongly that "In today's world there are fewer tourists and more travelers. From the 1970s to the 1990s, tourists went to sit on a beach, and it didn't matter very much which beach it was. Now, travelers, especially those who are younger or who are from Asia, are looking for experiences, for interaction; they're looking to discover other cultures, to get different perspectives."
The experiences at WOW to which visitors can look forward are certainly many and varied, enriched by the art of the English humorous illustrator and painter Tim Bulmer as well as by the latest immersive and interactive technology. Bridge and his dedicated teams (one for each of the museums) clearly did their homework thoroughly, learning from related visitor attractions such as The British Museum in London, La Cité du Vin in Bordeaux, the Vivanco Museum of Wine Culture in Rioja, and the Corning Museum of Glass in Corning, New York. And Bridge will surely have insisted on the same meticulous attention to detail that is impressively evident at all of the luxury hotels whose creation or restoration he has overseen in recent years.
The vision he wishes to share is ambitiously wide in its cultural and historical scope. Because there are already some 16 Port visitor centers in Porto and Vila Nova de Gaia, including those at Taylor's and Fonseca's lodges, the Wine Experience does not give it any particular prominence, instead embracing all of Portugal's wine regions, including Madeira and the Azores, and offering comprehensive coverage of viticulture and winemaking.
Another of the museums, Planet Cork, is the only one of its kind in the world, reflecting Portugal's position as the world's largest producer of this remarkable natural material, whose unique properties cannot be replicated by any synthetic substitute. Developed with insight from leading cork supplier Amorim, this museum will educate visitors in "everything from the ancestral exploration of the cork oak, to the most varied and avant-garde applications, from traditional wine stoppers, to the innovative aerospace industry."
Long before people were using cork to close wine bottles—indeed long before they had wine bottles—people needed vessels from which to drink. And the Bridge Collection of drinking vessels, where the earliest items date back to 7,000 BC, graphically portrays some 9,000 years of wine-drinking history. Adrian Bridge began collecting drinking vessels 15 years ago, and now owns nearly 2,000, making it one of the largest private collections in the world, with 80 on display in The Yeatman, and more than 1,000 in WOW. As he says, drinking vessels are often the earliest, or only, artefacts from ancient civilizations, and reveal much about their religious and social history, as well as being beautiful.
A fourth museum, Porto Region Across the Ages, gives fascinating insights into the heritage of "the undefeated city" and "the cradle of the nation," with a history stretching back more than 1,000 years. Among the treasures brought back from the Americas by Portuguese and Spanish explorers was chocolate, another fermented product with many parallels with wine, but one that children may also enjoy. The Chocolate Story at WOW relates its origins and processes, while a factory allows the product to be seen taking shape as well as to be tasted. Fabric and fashion, two other very important Portuguese industries, are the theme of the sixth museum.
The district is around a large square, and also includes events and exhibition spaces, and a wine school that will offer introductory and WSET courses. Among the nine restaurants, bars, and cafés are 1828 (fine dining), The Golden Catch (fish and chips), Root and Vine (vegetarian), and The Angel's Share.
For admission prices and opening times, and to purchase tickets, visit wow.pt