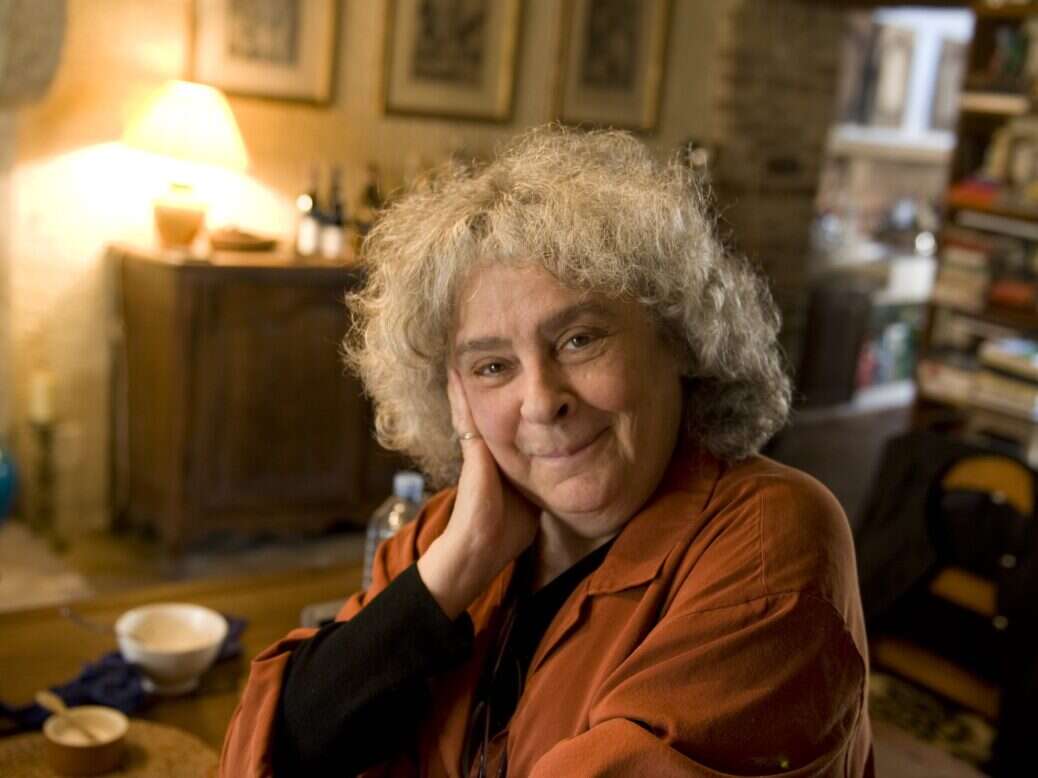 Margaret Rand celebrates the life of the enormously influential négociant Becky Wasserman, who did so much to shape small-domaine Burgundy over the past half-century, and who will be remembered for her transparency, honesty, and kindness.
Life stories can unravel at wakes. Unexpected people turn up; anecdotes reveal hidden corners of lives. At the celebration of Becky Wasserman's life, on September 6, 2021, there were few anecdotes. "Everybody was on the same page," says Jasper Morris MW. Her honesty and transparency all her life meant that there were no hidden corners. "People arrived solemn and left cheerful," says Morris. "There was no feeling that anything had changed. She was still there, for all of us. There was no feeling of absence."
Her influence on those around her was profound. Says Morris, who had known her for decades, "I still don't know if a lot of my viewpoints are actually mine, or were formed by Becky even without my knowledge."
Shaping small-domaine Burgundy
Wasserman's viewpoints shaped small-domaine Burgundy. She started out when, as Dominique Lafon says in a recent video about Wasserman made by Morris for 67 Pall Mall, nobody would have dreamed of dealing with a 4ha (10-acre) domaine, and a 4ha domaine would not have dreamed of exporting. Her view of what such wines should be—which encompassed purity, no chemicals, honesty, and good farming—meant that those were the sort of domaines she sought for her négociant business, and meant that that ideal prevailed. Her comment was that, "The only people who would work with me were people who didn't export, so in that sense the punishment fitted the crime." Yet it wasn't achieved through financial muscle or effective PR; it was through honesty, extreme hard work and, one must infer, a great talent for selling. And one thing that everybody says about her is that she was at her best in adversity, in crisis mode.
Warmth and civilization
She was, officially, a négociant en chambre, which might sound like somebody selling access to the royal family but is actually a négociant who takes financial risk but does not hold stock. She bought wines from domaines she liked and sold them to importers who liked those sorts of wines. But she had arrived in Burgundy as the wife of a painter, Bart Wasserman, American like Becky, and drawn to Burgundy first by the light and only second by the wines. "I was a horribly submissive wife," she said, all "Yes, dear" and "No, dear." They arrived in Burgundy in 1968, having left Paris during the Evenements, and while her husband would go to tastings, she would not. "I was left at home to do the cooking. Aubert de Villaine used to have dinner with us a lot. He said to me, 'What is so marvelous about you, Becky, is that you wash glasses so beautifully.'"
The marriage eventually broke up and she had to buy out Bart's share of the house. She had already started taking odd jobs to prepare for "eventual freedom," one option, she thought, being a job as a bilingual receptionist at an hotel in Beaune. She was not, at that time, at all sure of herself. Instead of becoming an hotel receptionist, however, she became Kermit Lynch's agent; she sold barrels in California for François Frères (Warren Winiarski turned her away, and Mike Grgich "chased me round the cellar," but Mayacamas bought 15 barrels), she worked with Christopher Cannan, and she acted for the Troisgros brothers to sell their wines.
Almost primal
She also learned to taste. The first time she went into a cellar she said she was intoxicated by the smell: "It was almost primal. I loved that part of it straightaway." Growers taught her to taste, not letting her leave until she could identify different crus. The concept of domaine Burgundy scarcely existed when she started; she organized a sort of groupage system, selling to the US, learning about shipping rules, doing constant tastings (she was pelted with bread rolls in Michigan because the wines she was serving were Volnay, not familiar Nuits), and always supporting domaines, supporting writers, spreading the word. In more recent years there was even a section on her website entitled "Ask Aunt Becky."
She met Russell Hone at a tasting in London, at the Turf Club. "It was my first view of the English trade. There was one man with a stomach which almost touched the floor, and a woman with blue hair." They shared a love not just of wine but of books and music and above all food. When they married they had 800 cookbooks between them.
Their hospitality at Le Serbet in Bouilland, their base in the hills behind Savigny-lès-Beaune, was legendary. If you were passing through you would be asked to lunch or dinner, or both; it was a center of warmth and civilization.
But life was not without its problems. Her distributor in New York went bankrupt, and rather than go bankrupt herself she paid everybody, a process which set her back years and years. She was investigated by the financial authorities after somebody is thought to have denounced her to them; they couldn't understand or believe the amount of business entertaining that went on at Le Serbet. There were thefts of wine from the cellar. Says Toby Morrhall of The Wine Society, "She wore her successes and failures very lightly. She never went on about either her success or her problems, her financial setbacks."
Forward-looking and inclusive
She was such a good salesperson, Morrhall reckons, "just because she was straight. Within ten seconds you can work out if a salesperson is bullshitting. You knew she was telling you the truth. She was just so nice; almost too nice to be in business." She knew that competitors took her contacts and lured away domaines with which she worked, but she was philosophical. "It happens in the trade. It's upsetting, but what can you do? Our competitors are companies with vast budgets, and if they say to a grower they want to go direct, then there you go. It's sad for us when it happens, but I understand monetary pressures."
In 2002 she bought négociant Camille Giroud, whose wines she had sold for years but which was fading away, and was Managing Director for five years, resigning once the company was back on its feet.
Money was not her driving force; Morris points out that she probably broke every rule in the business textbook. And she continued always to look forward, even when ill-health meant that she wasn't able to go out much. Of new developments she said, "The old crowd valued Burgundy in terms of cellarability. Covid changed that. People thought, why should I age wines when something like Covid can come along? A style of wine that is more immediately drinkable is what people want now." And she regarded that not as a problem to be tackled, but a new opportunity—though not a trend. She didn't believe in following trends.
Inclusivity was another preoccupation. Young women are doing well in the wine trade, she commented, though perhaps less well in those merchants that specialize in top Burgundy. She was sponsoring scholarships in the wake of Black Lives Matter, and she had told her principal importers that when life returned to normal she wanted to see more inclusivity. She was working on a book about her life, and planning more of the symposia she and Morris did in Burgundy. She knew she didn't have long to live, and accepted that. She had no funeral, just a cremation and a celebration of her life (no speeches; lots of Champagne) on a glorious September Sunday. Her sons, Peter and Paul, continue the business, along with the rest of her staff. Just don't ask where she wanted her ashes scattered.