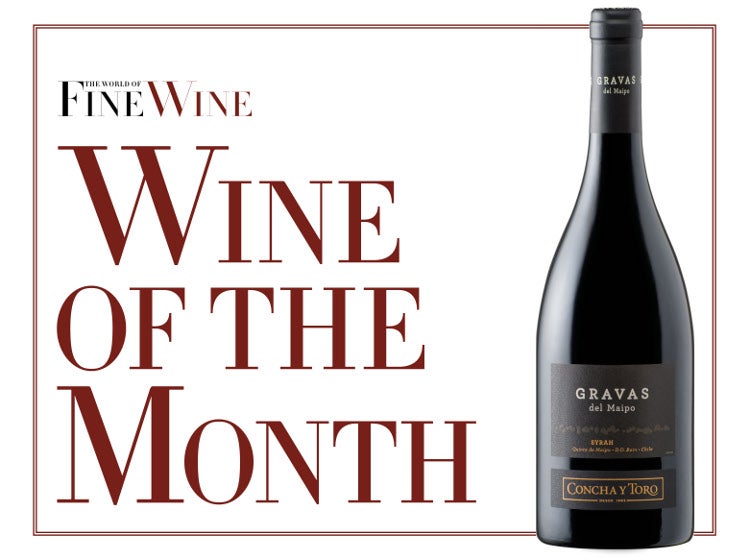 This was an exciting tasting. Red-wine drinkers hunting for value have long had Chile and Argentina somewhere near the top of their shopping lists. What this tasting proved was that the finest Argentinian and Chilean red wines can compete with Europe's best on restaurant tables and for special dinner occasions. They are beginning to look like serious cellaring propositions, too, albeit on an experimental basis.
There are some qualifications. You probably wouldn't pull most of these bottles out for lunch, unless siesta is beckoning. They all come into being in what are, by European standards, warm or very warm growing environments: The average disclosed alcohol level was 14.54%, and none of us would have been surprised if in reality it had been half a degree more than that. They carry that alcoholic weight with increasing grace and poise, though. Few of the wines tasted hot, skulking, or brutal, and none had been defaced by early picking in order to flaunt "acceptable" alcohol levels.
The tasters noted that oak is being used by Chile and Argentina's ambitious elite with much more sensitivity than in the past (though I feel that still more discretion would be welcome). The natural sweetness of the fruit is increasingly tempered by savory, extractive notes and slightly more adventurous skin-tannin levels than in the past; this adds to the wines' gastronomic potential. Nor, as Alex Hunt MW noted, need sweetness and richness exclude freshness and poise: These virtues are a legacy of thoughtful, painstaking viticulture and ever-gentler fruit handling, and they are not necessarily beyond the reach of wines of girth and heft. In general, too, these reds are endowed with (or, more probably, allowed to retain) lower acidity levels than Australian equivalents and, as a consequence, often have strikingly soft, voluptuous drinking balances and an easy sense of natural articulation. There are no rounder contours in southern-hemisphere red wines than those you will find here, particularly from Chile. As Jancis Robinson MW pointed out, the herbaceousness that has so often plagued Chilean reds when phenolic and sugar ripeness become decoupled was rarely evident in these ambitious wines.
So, who won? For various reasons, some of them logistical, fewer Chilean wines were present in our initial blind tasting than Argentinian wines: 15 compared to 17, and one of those Chilean wines was corked anyway. This made the fact that Chilean wines outnumbered Argentinian in each taster's list of top wines all the more impressive. Compounding all of the scores allotted to both nations' wines (excluding the corked wine) then dividing by the number of wines and tasters gave an aggregate Chilean score of 15.857 compared to an aggregate Argentinian score of 15.392. As these figures suggest, it was a close-run thing. My own two highest scores went to Argentinian wines; honors were shared equally in Robinson's two highest score bands; while Hunt's two highest score bands favored Chile by four wines to two.
Spot the difference
How did tasters frame the differences between the two countries' offerings? There was most agreement about Chile, with all of us saluting its beguiling fruit qualities, its limpidity of flavor, and the gorgeous sense of poised ripeness that the best wines convey. These are surely among the least divisive of the world's great red wines. The challenge facing Chile is to take that inclusive, sensually incontrovertible appeal and endow it with depth, complexity, and some kind of extractive profundity.
Reactions to Argentina, by contrast, varied. Hunt pointed to its wildness and flamboyance, while Robinson underlined sweetness and alcoholic richness. All of our notes underline a greater aesthetic width among the Argentinian wines than among the Chilean, with some outstanding successes but also some disappointments. For me, at any rate, Argentina's wines are ahead of Chile's in terms of extractive density and richness of tannins; it seems to me, too, that there is often a meaty, slabby, roasted, pan-scraping quality to Argentinian reds, which surely has as much to do with the gastronomic traditions for which they are crafted as it does with terroir. I love this aspect of the character of Argentina's reds-indeed, it seems to me to be unrivaled in the southern hemisphere as a whole. Robinson pointed to the finesse of Chilean fruit as being something that might chime with European palates. I would counter that what European palates often miss in southern-hemisphere reds is a palpable textural dimension and tannic presence. It is there, though, in the best from Argentina-which might, I'd suggest, account for its unusually high level of inward investment from Bordeaux.
Ah, yes, terroir-or more precisely, a sense of regional or subregional style: Was this evident here? It wasn't something that any of our tasters alluded to in their notes, and in any case there was little labeling consistency about alluding to region, subregion, or individual vineyard. (Some of the Uco wines were labeled "Mendoza," for example, while others were labeled with a subregion such as La Consulta.) Where there was a clear regional contrast, we were hamstrung by having only one example to consider from that region (Salta, San Rafael). For the time being, then, national origin is the most significant lens through which a sense of terroir is articulated, and the differences here seem clear enough, as Alex Hunt observed.
More noteworthy, perhaps, was the fact that this was a non-varietal tasting. Over half the wines, in other words, were either blends or sold without any varietal indication (though some of these wines contained 85 percent of more of one variety). It seems mildly astonishing that a tasting of top wines from Chile contained only three declared Cabernet Sauvignons, and from Argentina only five declared Malbecs. I regard this as a welcome development in two senses. The fact that producers are turning to blends to create their most ambitious wines is surely a reason for the complexity to which our tasting notes alluded, admiringly, from time to time. Moving away from variety as the key indicator of style, too, allows room for some sense of terroir (however defined) to evolve and flourish as vintage succeeds vintage-at least in those instances where brand does not obscure all.
Concha y Toro Gravas del Maipo Syrah Quinta de Maipo Buin 2008 ranked in Andrew Jefford's, Alex Hunt MW's and Jancis Robinson MW's top wines at this tasting, and is our wine of the month.
Concha y Toro Gravas del Maipo Syrah Quinta de Maipo Buin 2008
AH | Lots of character and ambition here, with aromas of fresh blackcurrants, lavish new oak, all neatly contained and focused. The palate follows on precisely from the nose. It is extremely concentrated, thickly textured, and could benefit from a little more "air" and grace. But having said that, the fruit is not too sweet, the tannin/acid/fruit balance is spot on, and youth remains on its side. I suspect this will be a great longer-term bet. | 17
AJ | Dense, opaque black-red. Attractive red and black fruits seamlessly bonded with top-quality oak. Deep, dark, intensely fruity, with that wonderful Chilean cassis singing out of the wine. There's lots of concentration and enough of a tannic structure, too, to give the wine an impressive mid-palate core. Concentrated yet voluptuous: Can any nation rival Chile for that combination? And isn't it churlish to want a little more? I'm sure with time this will become softer still, and gently tobacco-y, and at no point in its life prior to the downward slope (which is still at least a decade away) will it offer anything less than unalloyed pleasure. Nonetheless, for the highest accolades I think there has to be a little more… | 17
JR | Exceptionally dark purple. Very ripe and opulent. Heady, on the way to Port, but-just-refreshing enough. Black-cherry flavors remind me of a very ripe Bordeaux vintage: 2009 or 2005? Lots of pleasure here. Just not quite enough fruit concentration in the middle, and it does fade slightly on the finish. Very exuberant. Drink to 2017. | 17