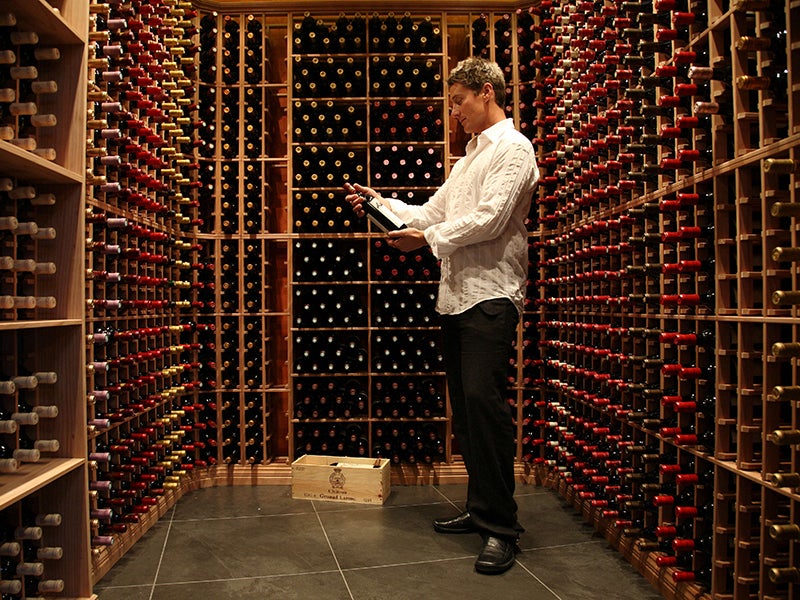 The World of Fine Wine chats to chief executive Mark Rose who manages the wine program at True South Dining Room. True South at The Rees Hotel overlooks the stunning Lake Wakatipu in Queenstown, New Zealand. We discuss his wine and culinary career, wine trends "down under" and how he keeps the restaurant's horizons broadened from its small, yet notable, wine corner of the world.
Congratulations on being featured in the World of Fine Wine Awards 2016 and for receiving a two star award for True South Dining Room. The awards, chaired by WOFW editor Neil Beckett, celebrate the importance of a good wine selection and are evaluated by a panel of senior judges. How does it feel to be recognized by industry insiders in this way?
Recognition by industry is always important as they have good terms of reference – we are in good company being a recipient of The World of Fine Wine awards and the team is thrilled to have been recognised in this way.
Where did your love of fine wine originate from?
I have had a background in the wine industry in New Zealand and am fortunate to have a Board who recognise the importance of a great wine offering to the hotel. This has enabled us to build one of the best offerings in New Zealand. Over the years I have been fortunate to drink many of the great wines of the world which has assisted immeasurably in building our cellar.
Was it always your intention to work with fine wine?
I trained as a chef, coming quite late to hotels. Great food goes hand in hand with great wine so I guess it was inevitable that wine would become a passion. High end hotels need to have excellent food and wine offerings so it was an easy choice of occupation for me.
How did you get to where you are today?
I started out as a KP and work my way up from there – knowing how the hotel operates from the bottom up (with a couple of sojourns in the wine industry) has given me an understanding of both guest's and team's needs.
What makes a good wine list, from your perspective?
The offerings need to be amongst the best available from their region, bottle age and verticals add interest. We work closely with our suppliers and know the majority of the great New Zealand winemakers which allows us to get hold of vintages that others are unable to.
What are the advantages and, if any, disadvantages of being situation in New Zealand?
Distance from the other great wine areas of the world (with the exception of Australia) can limit our ability to access wines but we do pretty well.
What food and wine trends are you seeing around the world at the moment, particularly in New Zealand and Australia?
Fresh and seasonal are mantras "down under" and we are lucky to have reasonable levels of immigration which brings new flavours, products, and skill sets to New Zealand.
How do you ensure the wine list at True South remains fresh, ensuring a balance between the new and exciting, and the more familiar producers and styles your customers may expect and want to see?
Continual reading and tasting coupled with extensive travel (140 days this year) give me breadth of pallet and the opportunity to learn
Your wine list is clearly outstanding the way it is, but how do you see it evolving?
There are a number of holes (Rhone, more Burgundy, Australia) and I want to add in more New World options (US, South America).
Are there any particular wines that you love, or remind you of a certain place or memory?
D'Yquem is my all-time favourite – suites any mood and occasion at any time of the day or night!
What is your fundamental philosophy on fine wine?
I need to know that all of our offerings are the best that I can possibly find and that our team have the knowledge of the wines that they are able to pass on to our guests.
What is next for you?
Another hotel and a new wine collection!