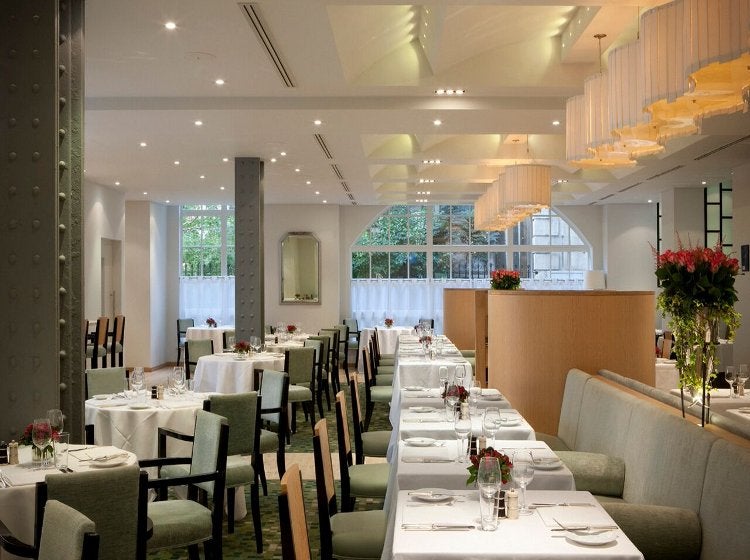 This month, London's Lutyens, a three star winner in the World's Best Wine Lists 2015, shares its current favorite pairing.
The Master Sommelier, Yves Desmaris, chose Heinrichshof Schlossberg Riesling Troken, 2014, Mosel, to pair with Head Chef Hendrik Ritzen's favorite dish: smoked Lincolnshire eel, fermented cucumber, apple and horseradish.
Hendrik Ritzen, Head Chef
"I love this dish and it is one that is close to my heart, combining some of my favorite flavors.
Smoking and fermenting food is something I have grown up with as a child and young man in Sweden; and something I have continued to do throughout my years of cooking here in England.
We source some really beautiful small cucumbers in the middle of the summer, and leave them in salt brine with some horseradish and mustard seeds for a couple of months. This way we can enjoy the taste of summer over the autumn and winter months, albeit in a different flavor and texture.
This flavor works naturally with the fatty and rich texture of the eel and brings the smokiness to life. To add freshness and acidity we add some pickled green apple, and freshly grated horseradish and watercress. For texture and an intensified smoky flavor, we add a crisp eel crumb which is made from the trim of a dried eel."
Yves Desmaris, Master Sommelier
"This mouth-watering, clean, crisp, delicate, dry steely Riesling, compliments this popular dish, showing excellent minerality and freshness which lifts the dish and keeps the palate clean."
Click here to read more about Lutyens