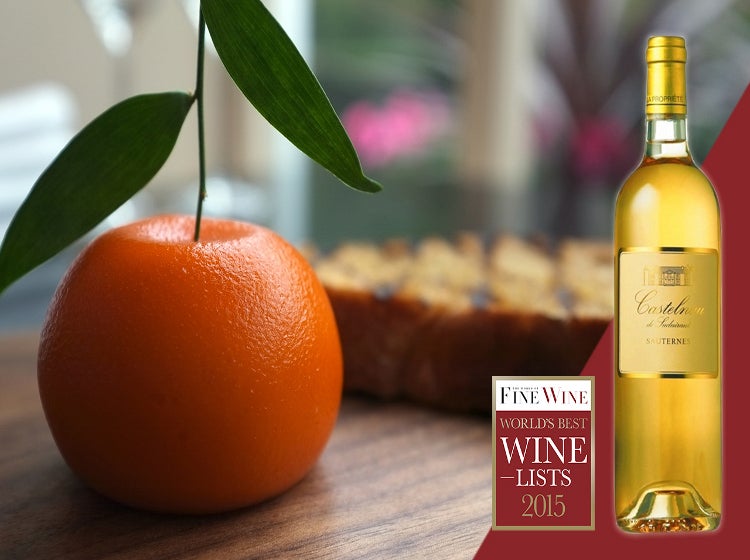 Each month we feature one dish with a perfect wine pairing from one of our World's Best Wine Lists winners.
This month, London's Dinner by Heston Blumenthal, a three star winner in the World's Best Wine Lists 2015, shares its current favorite pairing.
The Head Sommelier, Stefan Neumann chose Castelnau de Suduiraut, 2008, Sauternes, to pair with Executive Head Chef Ashley Palmer-Watt's current favorite dish: Meat Fruit with mandarin, chicken liver parfait and grilled bread.
Stefan Neumann, Dinner by Heston Blumenthal Head Sommelier
"Full of marmalade flavors this not too sweet Sauternes is the ideal partner for our Meat Fruit, with chicken liver parfait encased in mandarin gel. Due to the refreshing style it balances the richness and smoothness of the parfait perfectly, and in combination with the slightly smoked farmhouse bread, the sweetness cuts nicely through the smokiness to further enhance the complexity of the Meat Fruit."
Click here to read more about Dinner by Heston Blumenthal