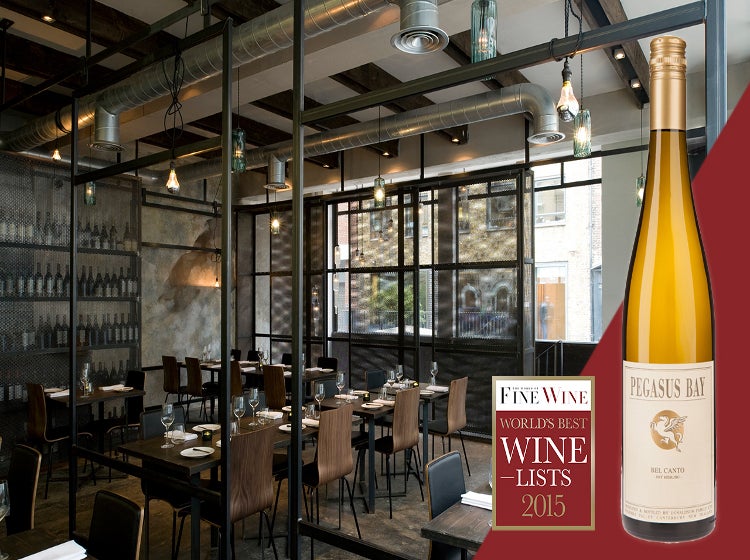 Each month we feature one dish with a perfect wine pairing from one of our World's Best Wine Lists winners.
This month, London's Dabbous, a three star winner in the World's Best Wine Lists 2015, shares its current favorite pairing.
The Head Sommelier, Charles Pashby-Taylor chose Pegasus Bay Bel Canto Dry Riesling, 2014, Waipara, to pair with Head Chef Ollie Dabbous's current favorite dish: winter endive with gingerbread, mint and bergamot.
Ollie Dabbous, Dabbous Head Chef:
"This is an amazing dish with bitter sweet elements of endive paired with gingerbread. These fresh, vibrant, late winter flavors remind us all that spring weather is not far away."
Charles Pashby-Taylor, Dabbous Head Sommelier:
"This wine from the South Island of New Zealand has a stunning richness to it, while being fully dry in style. There are beautiful fresh notes of apricot and honeysuckle, while the addition of Botrytis berries give extra flavors of mango and ginger."
Click here to read more about Dabbous