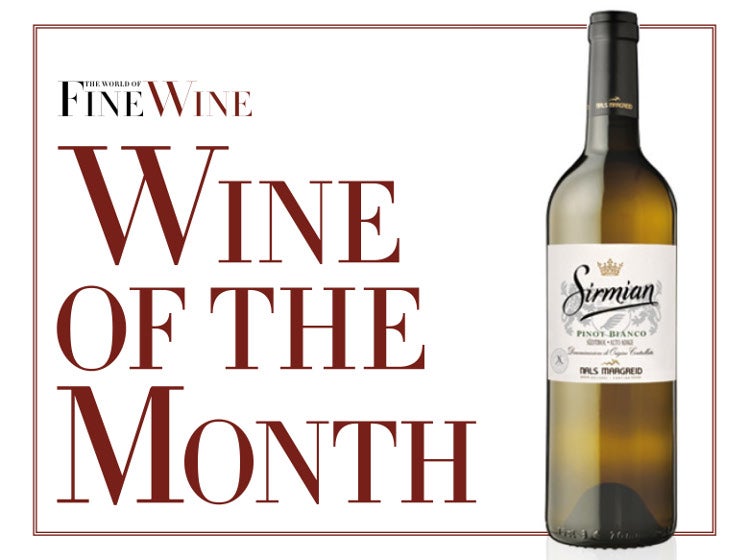 Where are we, first of all? Almost certainly farther north than you might assume.
Imagine translocating this region of Italy farther west, into France. Trento (the heart of Trentino) and Bolzano (the heart of Alto Adige) would lie each side of Mâcon, in southern Burgundy. If you live in Bolzano, you're more likely to go shopping in Austria's Innsbruck than in Verona. The former is almost 19 miles (30km) nearer than the latter.
And we're in the Alps — more specifically, that part of the Alps known as the Dolomites. If vines grow here at all, it is only thanks to the slopes, aspects, and tempered altitudes created by a cluster of southbound rivers, scouring out their valleys. The Passer and the Eisack join the Adige in its journey to the Adriatic; these constitute the upper reaches of that valley. The cool-climate viticulture of this region has more in common with Swiss wine-growing endeavor than with that of the rest of Italy. Austria's own vineyards lie far to the east, as the Alps open out to the Pannonian plain; Piedmont and Friuli lie to the south, at lower altitudes. Bolzano is 860ft (262m) above sea level, and Trento 620ft (190m); Tiefenbrunner's Feldmarschall von Fenner vineyard, whose Mu¨ller-Thurgau wine competed in our tasting, grows at around 3,280ft (1,000m) above sea level. These are vineyards with vertigo.
Indeed, almost all of the wines in our tasting came from Alto Adige rather than Trentino, since that is where white-wine ambitions (or aptitudes) are loftiest. The choicest vineyards in Trentino are planted with the dramatic red Teroldego Rotaliano, while productive Trentino vineyards produce quaffing Pinot Grigio or base wine for sparkling DOC Trento. Trentino, too, is where the local grape Nosiola is used for Vin Santo.
Blends and varieties
Six of our wines were white blends, but the rest were all varietal wines, and those varieties are preponderantly of northern French origin: eight Sauvignons, seven Pinot Blancs, plus four wines each made from Chardonnay and Pinot Gris (Pinot Grigio). These were seasoned with Germanic varieties: four Traminers or Gewu¨rztraminers, two Sylvaners, two Kerners, and a Riesling for luck. There was only one wine made from an "indigenous" variety in the tasting: the Nosiola made by regional pioneer (and amphora fan) Elisabetta Foradori. This wine found its way on to only one "top" list, though its scores were creditable and it left all of us wanting more. The only example of Manzioni (a crossing of Riesling and Pinot Blanc made at Conegliano in the 1930s), by contrast, also from Elisabetta Foradori and surely amphora-fermented, was the least enjoyed wine in the tasting. Mu¨ller-Thurgau itself is a 19th-century crossing of Riesling with Madeleine Royale.
Which wines most impressed? This was surely the first ever World of Fine Wine magazine tasting whose top wine was a cooperative-made Pinot Blanc: the 2012 Pinot Bianco from the respected Kellerei Nils Margreid, produced from fruit grown on moraine soils in the wind-sheltered hamlet of Sirmian in the Etsch Valley, between Bolzano and Murano. Pinot Blanc is genetically identical to Pinot Noir (in other words, it is a color mutation of Pinot Gris, which itself is a color mutation of Pinot Noir), but — outside Alto Adige — it rarely succeeds in quickening drinkers' pulses. For Nick Belfrage MW, though, "the best Pinot Blanc in the world" is found here in Alto Adige. He drew attention to "its mouthwatering acidity, its subtle minerality, and its extraordinary ability to age for decades."
We might, therefore, have anticipated that our seven Pinot Blancs would have dominated the competition, but (despite the excellent showing from Nils Margreid) this wasn't the case. If all tasters' scores for each of the wines of this variety are totaled and divided by the number of contending wines of that variety, Pinot Blanc achieves an aggregate score of 46.36. In the end, this was bettered by the white blends (46.66), Sauvignon Blanc (46.68), and — with the highest aggregate score of all — Pinot Grigio (47.25). Both Gewu¨rztraminer (46) and Chardonnay (45.63), meanwhile, trailed Pinot Blanc in terms of aggregate scores. (The other varieties were not shown with a wide enough range of samples to generalize.)
Gastronomic aptitude
Nor did Pinot Blanc dominate any individual taster's list of top wines: Nick Belfrage had three in his top ten, Bruno Besa had one in his top nine, and I had one in my top 11. If anything, it was perhaps the varietal width itself that was the most attractive feature of this tasting — plus the fact that very few of these wines showed evidence of heavy-handed winery interventions. They had a mountain delicacy and freshness in common.
There was stark disagreement, however, about exactly how good the wines are in the international context. All of Bruno Besa's top nine wines were scored at 18 or above ("outstanding wine of great beauty and articulacy" in the WFW scheme of things), while all of Nick Belfrage's top ten wines merited a score of 17 or above (defined identically). Both tasters, in other words, consider the best wines from Trentino-Alto Adige as indubitably fine.
I can't agree with this; for me, only four wines in the tasting rated 16.5 points ("very good wine, with some outstanding features"). I found myself repeatedly looking for a little more even in the wines I rated highly but, in the end, not finding the concentration, harmony, or aesthetic sublimity needed to lift them to the next level. Their main qualities strike me as freshness and elegance, with ample gastronomic aptitude.
We should, though, bear in mind that in general these are not expensive wines. The winning Pinot Bianco retails at under €20 per bottle, as does the highest-scoring wine from leading Alto Adige grower Franz Haas, the 2013 blended Manna. Even Tiefenbrunner's Feldmarschall is little over €20.
What all the tasters were able to agree on is that, at prices like these, Alto Adige offers outstanding value for money, as well as impressive diversity and ample regional style. It is a breath of Italian mountain air, in sum, and well worth adding to your drinking repertoire.
Kellerei Nals Margreid Sirmian Pinot Bianco Alto Adige 2012 ranked in Andrew Jefford's, Nicolas Belfrage MW's and Bruno Besa's top wines at this tasting, and is our wine of the month.
Kellerei Nals Margreid Sirmian Pinot Bianco Alto Adige 2012
NB | Color code 2. Instead of tending toward Pinot Gris, this wine, while being a good example of the best of Alto Adige, tends toward Chardonnay, with its butterscotch flavors and its strong minerality. Nicely balanced and undoubtedly a superior drink, it is a little weighty and, if anything, a bit too flavorful. | 16
BB | Straw with golden highlights. Mature, broad, and layered yellow stone fruit with lavender and almonds. Rich, broad palate with layered fruit and lots of personality. A complex, quality white wine that will develop further. | 18
AJ | Full mid lemon-gold. A richer Pinot Bianco than most, though still pretty sketchy in terms of allusions: softly doughy and sappy. Concentrated and more ambitious than its peers on the palate: rounded, poised, sweet yet fresh, the archetypical drinker's white and perfect either as a white wine apéritif or with food. Good and supremely adaptable. Not quite vinous and not quite "mineral"; in a way persecuted by its own intrinsic neutrality. Is it a little gingery at the finish? Perhaps. But very good wine in context. | 16.5