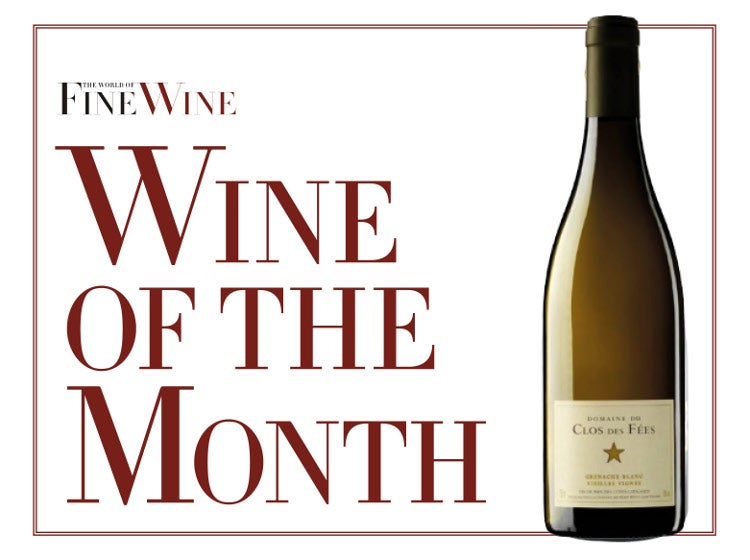 Andrew Jefford was joined by Alex Hunt MW and Charles Metcalfe in a tasting that divided opinion on matters of balance, ripeness, and vitality but which featured many charming wines from Corsica, Languedoc, Provence, and Roussillon
It's just over 340 miles (550km) from Menton, on the French-Italian border, to Cerbere, where France meets Spain. That's farther than the distance between Chablis and Avignon. The latter journey, though, involves 3.9 degrees of latitude; the former, a mere 1.2. Those are the figures that fundamentally explain why, in this tasting of French Mediterranean white wines, there were no stark differences of balance and wealth of flavor among the contending wines, despite the fact that they are produced in locations distant from one another. Essentially, these are gentle, languid, sometimes delicate and sometimes lush white wines produced within a single, warm-climate zone. The best of them beguile and please the drinker via their textures, their multilayered complexity, and their aromatic intricacy.
What I love about the Vermentino-based whites of Provence and Corsica is precisely their gentleness, their softness, their stealthiness, their quiet aromatic charm, often hinting at wild flowers and aniseed, and their nourishing almondy richness. Alongside them, Languedoc's whites do indeed seem more baroque, more exuberant, and often more challenging — they are wines that dare more and, perhaps as a consequence, fail more, too, though the successes are notable. And Roussillon's whites, over and beyond any disagreements about ripeness and balance, seem better anchored in the non-fruit flavors we call "mineral," in allusions to stone and in saline hints. Out of these things, indeed, comes a natural vitality, still amply apparent in those wines (like the Clos des Fées Grenache Vieilles Vignes and the Gardiés Les Glaciaires) that have ripened fully. The future beckons for all.
Domaine du Clos des Fées Grenache Blanc Vieilles Vignes Côtes Catalanes 2013 ranked fourth in Alex Hunt MW's top wines at this tasting, and is our wine of the month.
Domaine du Clos des Fées Grenache Blanc Vieilles Vignes Côtes Catalanes 2013 (14% ABV)
AH | This is fairly neutral on the nose, with a vague sense of warmth and ripeness, but little in the way of identifiable individual aromas. The palate has lovely structure, with fresh balance, a long finish, and appealing saltiness. There's a certain citrus cut to it, but really this is a wine that is all about architecture, not aroma — a sort of white cube. Remarkably, it works very well. | 16
AJ | Pale silver-gold. Very gentle and understated aromatic profile but full of soft nougat and anise charm; billowy in style. Graceful and attractive, with a gentle blow of orchard fruit, too. Later a little more savory. Again, a more vivid and vital balance than I was expecting: Perhaps (for some obscure mineral reason) Roussillon can manage this in a way that Languedoc and Provence can't? Anyway, this is a lively, lemony wine of lift and poise. The secondary intrigues come from a stony hint in the finish, and a touch of salinity that takes the wine out to the edges of the tongue. Understated but excellent white. | 16
CM | Fresh, interestingly fruity aromas of lemon and white peach. Good acidity balancing quite rich wine, both in terms of fruit intensity and alcohol. It's a big style and will settle down with more time in bottle, but everything seems in balance, and it should evolve well over the next year or so. | 16.5