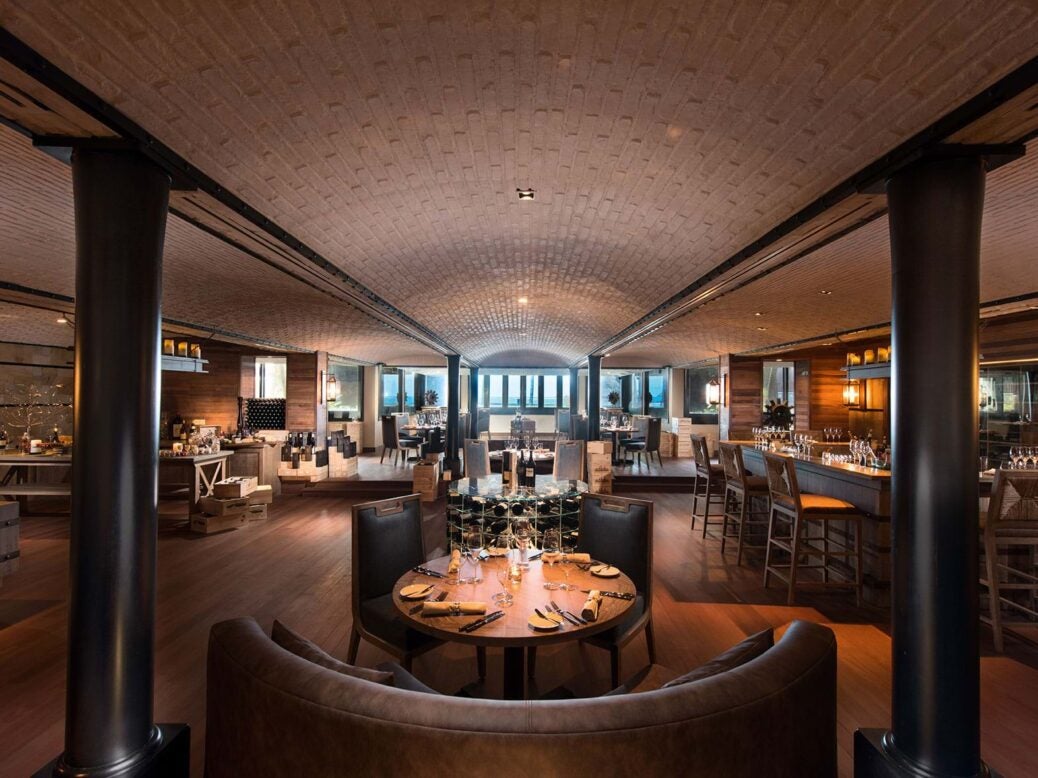 During 2016, Constance Hotels and Resorts' Constance Belle Mare Plage resort in Mauritius received an exciting renovation. One of the key initiatives was remodeling the Blue Penny Café Restaurant to Blue Penny Cellar, taking it from a gastronomy restaurant with a small cellar, to a grand new concept where multiple areas offer a variety of experiences, including the Prestige Wine Cellar, wine bar, private tasting room, and Dessert Library.
Seating 50, the restaurant is located in the resort's elegant wine cellar (hence the name) where guests enjoy the allure of haute cuisine, wine flights (including Champagne flights upon request), and the decadence of the Dessert Library where they can interact with the pastry chef.
Certainly a major attraction for enophiles, the interesting and extensive wine list, which includes iconic bottles like Château Haut-Brion 1989 and Château de Beaucastel Hommage à Jacques Perrin 2000, complements the fine bistro-style dining.
Blue Penny Cellar's underlying ethos is the cultivation of culinary innovation and a dedication to fine wine. As part of this it ensures that guests interact with its resident wine experts and chef—the hotel's head sommelier, Sanat Kumar, restaurant chef, Frederic Goisset, alongside the Blue Penny Cellar's restaurant manager and sommelier, Olivier Gastal-Pinach. The makeover occurred from June 1 to July 15, 2016, and guests have been relishing the upgrades since.
Discover more delights in Constance Belle Mare Plage's exquisite wine cellar and about the resort in its enhanced profile here.