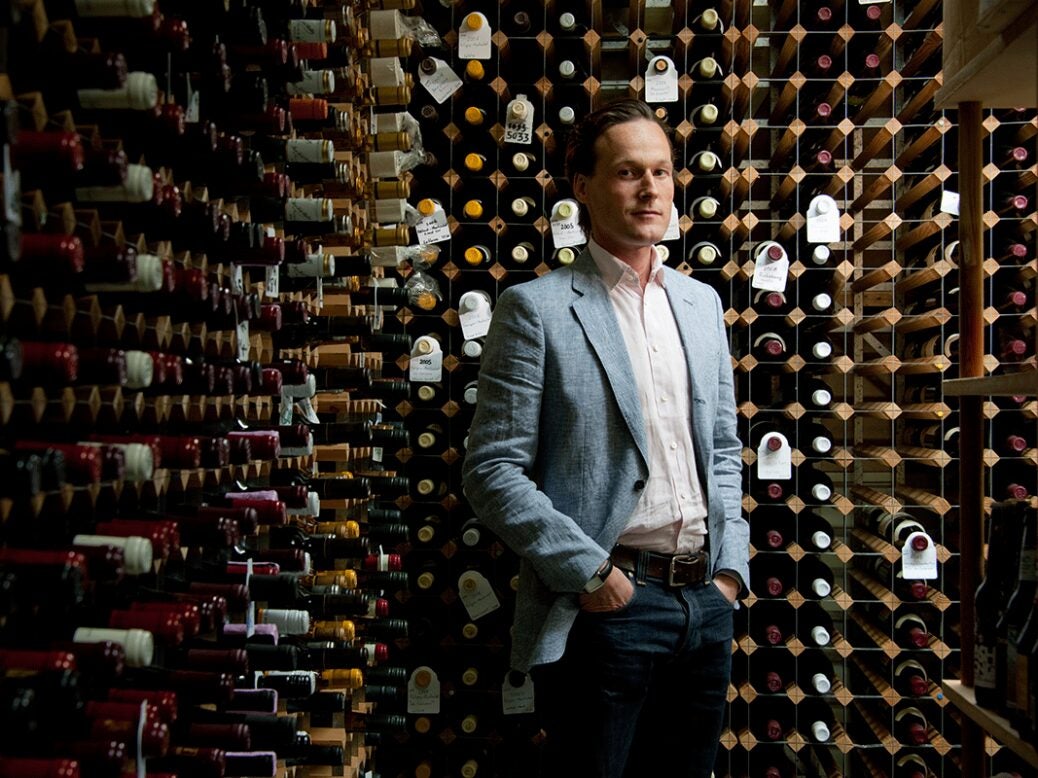 Besides being a world-class art museum, Tate Britain houses one of the most reputable, and best value wine cellars in London. Originally opened in 1927, the Rex Whistler Restaurant has been described as 'The Most Amusing Room in Europe', owing to its specially commissioned mural, The Expedition in Pursuit of Rare Meats. The cellar has been overseen for the past two decades by CEO Hamish Anderson, and Head Sommelier Gustavo Medina. The list is particularly admired for its old world classics and amazing pricing.
Anderson and Medina have worked hard to build the restaurant's reputation for great value fine wine. Anderson regularly purchases Burgundy (a personal favorite) at en primeur, but also searches for exciting new world producers, highlighting new regions and up and coming winemakers.
"Our markups are lower than many places and through our intelligent purchasing policies we use this as another way to pass on that value," commented Medina. Their efforts have not gone unnoticed; in 2017 the restaurant claimed two stars and a Jury Prize in the World's Best Wine Lists awards. Upon hearing the news, Medina said;
"[We were] delighted! It's great recognition for Tate's long held reputation of the wine cellar. Over many years people like our CEO Hamish Anderson and the Sommeliers have put great effort into the wine program, so to be recognized in this way just helps to highlight that."
To celebrate, the restaurant team shared the good news with their loyal visitors by hosting a wine dinner and offering an extra 25% off the entire wine list for an evening of celebration. "This was very well received and the night sold out very quickly," said Medina. "All the guests came down and celebrated – there was a lot of delicious wine drunk – some lovely bottles from the cellar."

Head Sommelier Gustavo Medina
Following the win it was back to developing the wine program: "The ethos remains the same, we won't have the largest list, and we won't list huge verticals. But it's about continually seeking value and showcasing wines and vintages at their best," said Medina. The restaurant primarily caters to a lunch crowd, and adapts the wine list by offering extra by-the-glass and half-bottle options.
Museum visitors can become fully immersed in the exhibitions, for the restaurant regularly draws upon the gallery to inspire the wine list and restaurant program. With the upcoming new exhibition 'French Impressionists in London' several special wine events will be taking place along with leading chefs and wine makers paying a visit to the restaurant.
Having excelled in the World's Best Wine Lists, head sommelier Medina offers advice to those entering: "Be what you are – if you specialize in something; show it off."
It is evident that at the heart of Rex Whistler is an authentic desire to produce a good service in good spirit. "We want everyone to come and enjoy great wine and we want it to be affordable," said Medina.