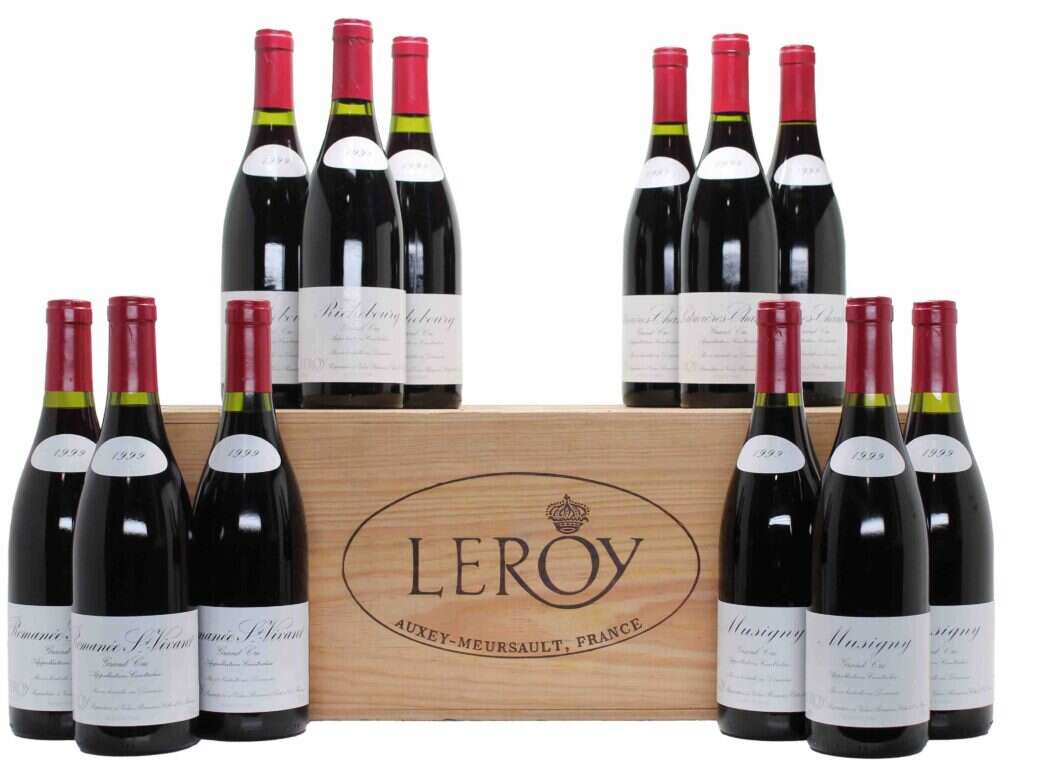 A very rare and extensive set of wines from Domaine Leroy is the subject of the first online auction from London and Switzerland-based fine wine brokers and consultants, Atlas Fine Wines.
The online auction, which started on November 8, 2021, and continues until 18.00 GMT on Monday December 6, 2021, features a remarkable 65 lots, all from Domaine Leroy and all from a single private collection.
Highlights include original wooden cases such as a mixed case of 1999 Musigny Grand Cru and 1999 Volnay 1er Cru Santenots and a 12-bottle case of 1999 Richebourg Grand Cru. Atlas said it has original invoices for many of the lots.
The online auction format allows Atlas to "engage directly with prospective buyers," the company said.
"[We are able to] dispense with unnecessary buyer's premiums by simply taking the commission from the vendor as would be the case in a normal broking transaction," added the Managing Director of Atlas Fine Wines, Simon Larkin MW.
Interested buyers are invited to register online where they can view all the lots on offer, including an "extensive range of high-resolution images."
All wines are currently held in the UK at Atlas' dedicated reserves area at LCB Vinothèque. The company said it was able to help with "prompt worldwide shipping" with quotations available on request.