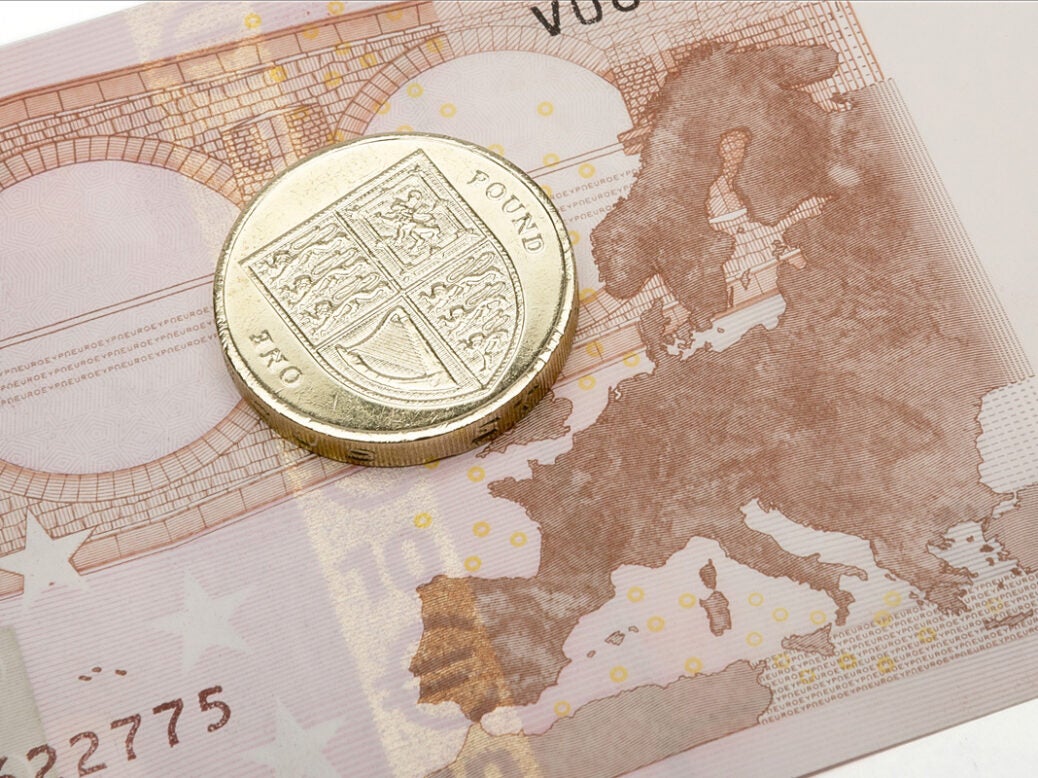 While the longer-term effects of Brexit on the fine-wine auction and secondary markets are still unclear, The World of Fine Wine 's auctions and secondary market correspondent finds grounds for optimism that the strong growth during the first quarter of the year may be sustained
This time last year the trade was nervous about whether the turn around would last, as previous years had seen first-quarter gains undone in subsequent months. This year the sentiment is different—much more assured. Views remain split, however, as to what Brexit still has in store for the international fine-wine market. "It would appear the market has absorbed the recent political and economic upheavals and found a strong footing," says Herbertson. Larkin has a different perspective, arguing that the wine market is strong because of, rather than despite, the Brexit vote: "Political turbulence and accompanying currency fluctuations have been key to the fine-wine market's value growth," adding, "there is little chance of this abating as the UK moves forward with its Brexit agenda."
Both these views equate to a positive outlook. What neither Herbertson nor Larkin takes into account, like the vast majority of pundits in wider political and economic spheres, is that Brexit has not yet taken place. All that has happened so far is that the value of the pound has plummeted relative to global currencies. This has helped boost trade in fine wines old in pounds to Americans, Asians, and Europeans suddenly finding it much more affordable. The UK remains part of the EU for now, however, and we are none the wiser as to what its departure will actually entail. The UK has been the global fine-wine hub for over a century, but what would new, less conducive trading arrangements with the continent mean, and how would the global market absorb such a sea change? Only time—and actual Brexit—will tell.
To date, all we know for certain is that fine-wine prices have risen considerably over the past 18 months, from 23 percent for the Wine Lister Tuscany index (comprising Masseto, Ornellaia, Sassicaia, Tignanello, and Solaia) to 53 percent for the Wine Lister Piedmont and California indices (like the Tuscany index, each made up of the top five wine brands from the region, as measured using Wine Lister's Brand scores) (fig.1). With fine-wine prices experiencing steady growth across the board, rather than being limited to just one region, a market collapse of the like seen in 2011 is much less threatening. Larkin has observed "a wide range of different wines trading from varied origins." He points out that increasing diversification away from Bordeaux "indicates building liquidity" for other wine regions. "Most of this diversification relates to the hunt for value," he concludes.
This diversification is demonstrated by the number of individual wines traded on the Liv-ex exchange increasing much more rapidly for regions outside Bordeaux (fig.2). Bordeaux wines traded on Liv-ex grew by 71 percent from 2010to 2016, compared to 534 percent for Italy, increasing from 61 individual wines traded in 2010, to 387 in 2016. This is still only 20 percent the number of Bordeaux wines, but the growth is astonishing, and Bordeaux's piece of the pie is shrinking. Champagne, the Rhône, Burgundy, and the "rest of the world" have also seen the number of wines from each region growing at a rate of knots, between 300and 400 percent. The region whose share grew most over 2016 was Burgundy, which has added 438 individual wines to grow the number traded on Liv-ex by 57percent (fig.2).
Burgundy's ascendancy continued into 2017, as it experienced lively trade in January, representing 18.4 percent of trade on Liv-ex by value, more than double its 2016 average of 7.9 percent. This was thanks to a successful en primeur campaign for the 2015 vintage, but remained high throughout the first quarter, at 14.0 percent in March. "Global demand for Burgundy shows no sign of abating," predicts Herbertson, explaining that "supply remains squeezed," following several vintages of reduced yields, to which "2016 offers no respite."
Bordeaux, meanwhile, accounted for 61.6 percent, much lower than its 2016 average of 74.7 percent. This rose to 68.6percent in February, and stayed at 67.0 percent in March, despite lots of noise about the 2014 Bordeaux vintage now that the wines are being delivered, as well as increasing buzz surrounding the new 2016 en primeur vintage. This campaign looks set to rekindle interest in Bordeaux, though it will probably not regain its predominance of 2009 to 2011.
For the full article, please see WFW 56 2017 Q2