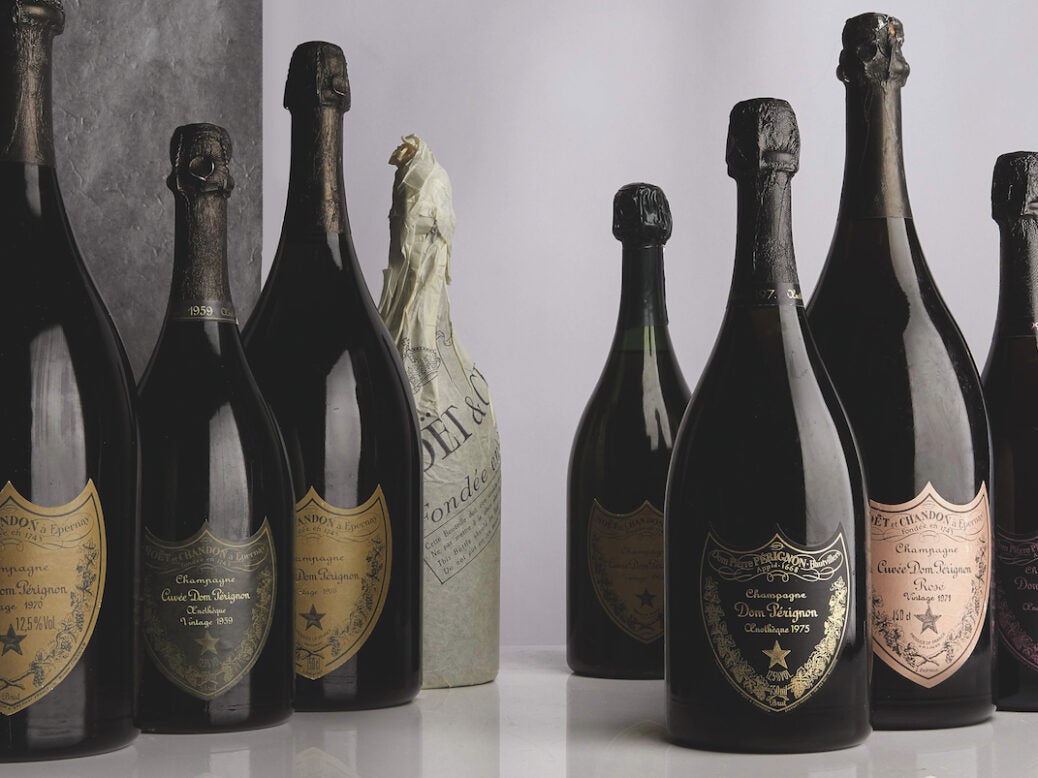 The World of Fine Wine 's auctions and secondary market correspondent delves into the first-quarter activity at the auction houses and in the wider market, as well as taking a look at the rolling four-quarter numbers and the lots to keep an eye on in the coming months
After climbing for six months, fine-wine indices had begun to dip in the last quarter of 2018. That trend has continued in the first three months of 2019 (fig.1). The Liv-ex 50 and Liv-ex 100 indices—the former made up of first-growth Bordeaux and the latter being Bordeaux-dominated—lost around 1 percent each in the first quarter.
The broader Liv-ex 1000, comprising more wines from different regions, has seen a bigger drop, of 3 percent. This broader measure of wine prices had been outperforming the Bordeaux-centric indices since 2011, when top Bordeaux prices crashed. Perhaps this wider set of wines is finally fully valued in comparison to Bordeaux: For the first time, the index shows signs of coming back toward its narrower counterparts.
Possibly the most striking thing about this retrenchment is Burgundy's role in it. In the previous issue, we observed Burgundy's blip in December 2018 but concluded that the fundamentals were in place for the region to continue its ascendancy. Rising online search frequency, a strong en primeur campaign in January, and the highest quality of any fine-wine region—these were all factors inspiring confidence in prices of top Burgundy holding.
The wine trade has long questioned, however, whether the dizzy heights of Burgundy's prices could be maintained. The region rose 35 percent over the course of 2018 alone, on top of years of strong growth before that. And sure enough, Burgundy prices fell 6 percent from December to March (fig.2). Meanwhile, Italy and Champagne gained 1 percent in the first quarter. All other regions lost ground, though only the two Bordeaux sub-indices made losses over the 12-month period to March 2019.
Softening wine prices don't seem to have had any knock-on effect on the wine trade yet. Stephen Browett, chairman of UK wine merchant Farr Vintners, reported, "The first three months were very good and, in fact, slightly up on expectations, with sales at just over £6 million per month." Corney & Barrow recorded its best year ever to April 30, 2019, said managing director Adam Brett-Smith.
Browett, meanwhile, is "hoping that the time spent on preparing an en primeur campaign will be worth it this year, unlike last!" For Farr Vintners, "April was slower," due to Easter holidays, holidays in Asia, and the sales team being in Bordeaux for en primeur tastings, explained Browett.
For the full article, please see WFW 64 2019 Q2