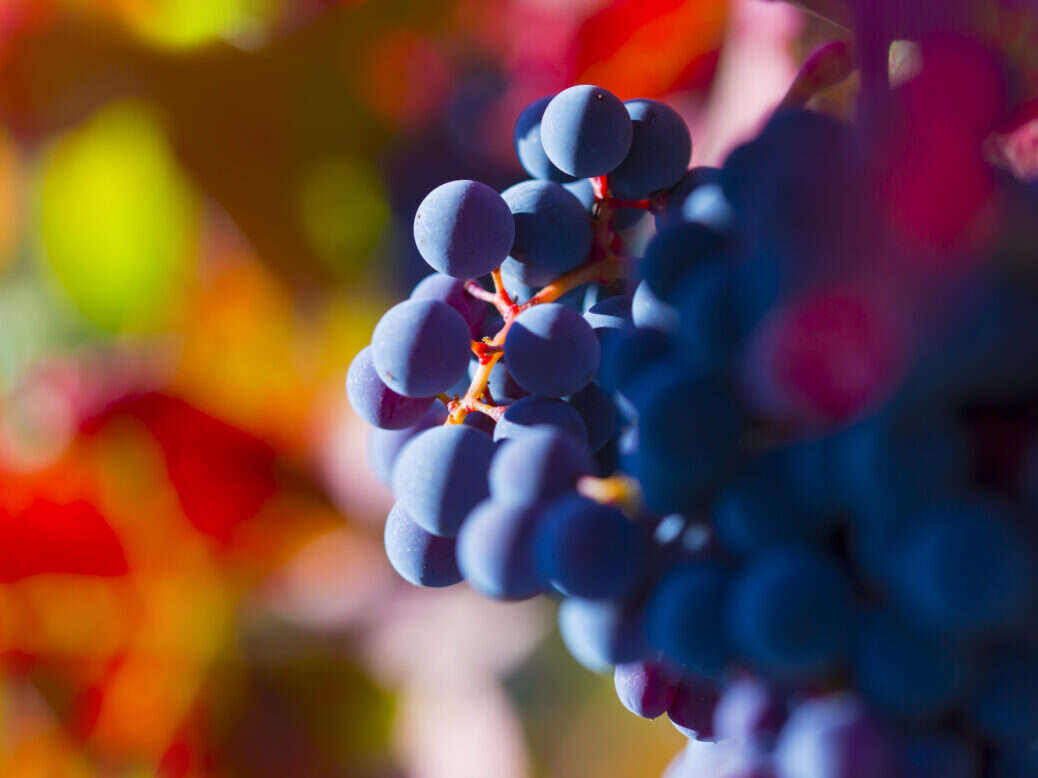 Honors were even in an extensive comparative tasting of wines from the world's two leading Malbec regions featured in Issue 73 of The World of Fine Wine, says Andrew Jefford, who was part of a tasting panel that also included Simon Field MW and Anthony Rose. For full coverage and notes on all 52 wines—26 from Argentina and 26 from Cahors—subscribe to The World of Fine Wine.
One day, perhaps, we will understand why some vine varieties travel with ease, leading émigré lives of creative transformation, while other vine varieties journey with reluctance and then perform indifferently in new surroundings. Sangiovese, Nebbiolo, and Merlot are often reluctant or disconsolate travelers; Cabernet Sauvignon, Syrah, and Chardonnay seem to stride the world with aplomb.
The Malbec question
Does Malbec (the Wine Grapes authors prefer the name Cot, and in Cahors it is known as Auxerrois) fall into the latter category? The success with which it has adapted to life in the upland desert vineyards of Argentina might seem to suggest so, and Argentina's 112,870 acres (45,677ha) of Malbec constitute by far the world's largest national park of plantings. France itself has around 16,800 acres (6,800ha), most of it in Cahors but with a sizeable minority (principally used for off-dry rosé) in the Loire valley. It has had modest success in Chile, with around 2,470 acres (1,000ha), and there are smaller plantings in many other locations, though elsewhere (in Napa, for example) the variety tends to be used as a seasoning in Bordeaux blends rather than leading a solo life of its own. Malbec hasn't, in truth, performed well except in Argentina; past flurries of excitement about it have often been followed by subsequent retrenchment and contraction. Notably in Bordeaux itself. The first mention of the variety was as "Noir de Pressac" in Pomerol in 1761; it was Lafite's most planted vine in the 18th century, and often accounted for 50 percent of Médoc blends when the brokers drew up their famous list in 1855. Today, though, it is little more than an anecdotal presence on the Gironde.
Cahors seems likely to have been its home: Cot and its many similar synonyms are considered contractions of "Cahors," and DNA analyses have identified its parents as Prunelard (from the Tarn) and Magdeleine Noire des Charentes—making, by the way, Malbec a half-sibling of Merlot. Prunelart and Magdelaine might plausibly have honeymooned in Cahors itself (a medieval trading town of Roman origins) or close nearby. Malbec eventually reached Argentina via Chile. Ampelographer Michel Pouget and two colleagues were invited to Chile in the mid-19th century to develop wine creation there, and they brought Malbec along with other varieties with them. Pouget was then head-hunted by a future President of Argentina, Domingo Faustino Sarmiento, to found Mendoza's own agricultural research center in 1853, with the first Malbec vines reaching the country 15 years later, in 1868.
High and shared honors
Our tasting was designed to be a comparative snapshot of Malbec's quality attainments in both locations, as well as to gauge the stylistic zeitgeist for both Cahors and Mendoza. With exactly 26 wines from each source and with vintages in each case stretching from 2019 to 2014, the match was a very fair one. Did we find a winner? It was, in the end, an Argentine wine that took top place, and Argentina also tipped the scales in our overall top ten, with six successful wines compared to four from Cahors. If we include all the wines to score 90 points or more on aggregate, by contrast, then Cahors won 14 places to Argentina's 13, upholding French honor. A total of 36 wines out of the 52 achieved at least an aggregate score of 89 which, on the World of Fine Wine scale, means "very good wine, with some outstanding features"; and five wines achieved an aggregate score of 93 or above, making them "outstanding wines of great beauty and articulacy."
I personally scored three wines at 95 and one wine at 94; Anthony Rose scored two wines at 95 and four at 94; and Simon Field MW scored one wine at 95 and four at 94. We proved, in sum, to be enthusiastic fans of Malbec in both locations, and there was also more consonance than is usual in these tastings about which were the best wines, with no dissension at all (not a single score below 90) for any of our top ten. Congratulations to Clos d'un Jour for having two wines in our top ten: the jar-aged Un Jour Sur Terre in second place and the oak-aged Un Jour … sixth equal.
Vive la différence?
What, though, of differences—and failings? In many ways, the European and South American styles are closer now than they once would have been. The old, high-country toughness and rusticity of Cahors is no longer evident; tannins are handled with much more care than in the past, and ample purity and sweet poise clings to the fruit. Much the same could be said of Argentina, though the failings of the past here were not so much toughness as baroque extravagance of flavor (and alcohol) and over-lavish use of oak. Reduction, too, was often an Argentine problem in the past, but the only two wines in which this was fleetingly noted in our tasting came from Cahors, and both performed outstandingly in other respects. (Our lowest scoring Argentine wine was, though, considered "farmyardy.")
A quick scan of the notes for our top ten wines reveal that lifted, often floral aromatic profiles and vivacity of fruit are among the most admired Malbec characters, so there is surely plenty of potential to decrease oak use further in both Cahors and Argentina; the fact that our top Cahors proved to be an unoaked wine is surely telling. (I marked the same wine from an earlier vintage top, by the way, in a blind tasting of 250 Cahors back in 2015.) There is a move underway to ease back on extraction in both locations, too, and if this equates to finesse and gentleness throughout the entire vinification process, then this is surely wise. I would stress, though, that one reason for the popularity of both Argentine Malbec and Napa Cabernet are that these are the two most food-friendly (and especially meat-friendly) non-European red-wine categories in terms of tannic structures that consumers can find on the global market. Tannic reds are still rare outside Europe. Succulently fruit-bonded tannins, therefore, are unlikely to be problematic in a finely crafted wine, no matter how generous; it is only coarse, dry, or extraneous tannins that should be avoided. Beautifully grown, small-berried, thick-skinned Malbec grapes will surrender their tannins even if gently extracted; violence is never necessary. You will find many such wines, admirably suited to table use, in this tasting.
The Top 5: The best of Cahors and Argentinean Malbec
Bodega Piedra Negra Chacayes Valle de Uco IG Los Chacayes Mendoza Argentina 2017 (15.5% ABV)
SF: Purple almost to the meniscus, youth on its side, clearly. Aromatics of crushed raspberry, iodine, flowers, and the hearthside; flowers, too, and chalk. The palate is composed, broad, and softly assertive; the floral tribute to the cornucopia of fruit deftly displayed, the tannins acquiescent yet powerful, the structure precise and yet neatly decorated. Fine and poised, long and engaging. The line of acidity is persuasive and the tannins held in check by both the weight of finely managed fruit and the grandeur of the overall structure; solid and yet light on its feet, complete today, yet with more to give. Impressive, in other words! | 94
AJ: Intense, dark, opaque black-red, with a purple rim. Sweet, warm, fragrant, deep, and spicy fruit aromas, oozing with attractive blackberry pulp. An excellent aromatic profile among its cohort, without a trace of the reduction that mars so many in one way or another. On the palate, too, this is an absolute standout after some rather disappointing younger wines: Wonderful depth, purity, and amplitude of sweet blackberry and damson fruits. There are super tannins, too, skin-soft, caressing yet ample; the acidity is softer than many, and sings out blackberry, too. Wonderful Andean Malbec of lyricism and finesse. | 95
AR: Surprisingly bright and youthful in color for a wine already four years old; this smells good, fresh, gently spicy and floral, yet to reveal itself, the dark berry fruit is highly concentrated and full, underpinned by well-handled oak for a nice suppleness of texture, the acidity remaining bright and fresh, and only later in the picture does the framework of tannin and acidity kick in; plenty of life left in this wine, which should improve over five to eight years. | 95
Le Clos d'un Jour Un Jour sur Terre Cahors France 2016 (15.5% ABV)
SF: Deep, resonant, purple-black hue; a very narrow rim; camphor and blueberry, spice, figs, and dark chocolate; very elegant but persistent and powerful tannins, which, despite their evident ripeness are of such a magnitude that they still dry the mouth. The fruit character impresses, however, is symphonic in scope and unrelenting in its Brucknerian crescendo. | 93
AJ: Another very deep, saturated, black-purple wine with an opaque core. Rather singular aromas: Lavish cereal-grain sweetness and black fruits, but the former rather lords it over the latter. When retasted against other top wines an hour later, the aromas have cleared and harmonized impressively, and warm, ripe, black fruits are in the driving seat. On the palate, this is a grand, full-scale, and exuberant Cahors built on a fine core of deep, aromatic, vapory, almost brandied fruits; the aromatic notes almost recall Cognac behind the rich damson and sloe. It's exciting drinking—lots of licorice root and other root spices, too. Rich tannins, and high energy from first sip to last: superb. The high country at full throttle. | 95
AR: Deep and dense in its relatively youthful color, this is sweetly fragrant, with plum and blackberry notes; there's a lovely succulent fruit quality here, intense in flavor, quite firm and sinewy in texture, but not excessively so despite the muscularity; chewy, yes, but that chewiness brings a dimension to, rather than detracting from, a densely concentrated, rich, dark fruit whose damson-like freshness is complemented by light, charry-sweet oak. With plenty of vigor, this has a lot going for it in a future that should last a good decade. | 93
Bemberg La Linterna Malbec Mendoza Argentina 2016 (ABV NA)
SF: Darkly uncompromising of hue; the aromatic is equally assertive; dark fruit, bitter chocolate, lavender, and damask roses very far on in the season. The palate thrives under such saturnine pressure, the interplay between a poised and neat shard of acidity and tannins that control quietly from afar, together beguiling and inspiring. The structure assumes gastronomic gravity, the measured weight of fruit and oak resiling from a conspiracy of disappointment. | 92
AJ: Dark, opaque, black-purple, with a purple rim. Fresh, sweet, pure damson and plum fruits on the nose: Engaging and seductive, with no reduction or grassy sileage notes. Age, though, is beginning to bring some good things: A brandied finesse is stealing in behind the fruits. Lovely aromas here. Deep, pure-fruited, fine-grained, and articulate, and a wine with no finesse-deficiency; indeed, the style is sumptuous, almost silky, almost creamy. Aria-singing Malbec character here: Excellent work. Svelte tannins and chiseled, supportive but unimposing acidity. Complete, energetic, and vital: super stuff. | 94
AR: Surprisingly bright and youthful in appearance, this is also freshly scented and youthfully aromatic; the black cherry and damson fruit has calmed down with a nice suppleness; soft texture and spicy oak (part American?) integration subtly underpinning a well-executed red, whose freshness at this level of maturity brings balance and even a certain savoriness to the fruit, which is only now just starting to ease springs into a promising second phase of evolution. | 93
Château de Mercuès Cuvée 6666 Malbec de Cahors Cahors France 2018 (14.5% ABV)
SF: Purple-black, saturated, and near opaque; an almost charming (despite its intensity) nose of ripe cassis fruit, myrtle, camphor, and briary; the dappled sun warming expectation. Powerful and elegant, savory notes allied to herbs, figs, and sous-bois; the muscular texture defies any expectation of placing ripe fruit in the ascendant, but ripe fruit there is aplenty and, overall, the structure enchants with its powerful potential and its gastronomic possibilities. | 93
AJ: Dense, midnight-black, out to a purple rim. Lots of ultra-ripe fruit on the nose: The plums have a fig-like sweetness here, though this is not unattractive, and there is some summer acorn and oak-copse finesse, too. In the mouth, this is clearly a wine of the highest ambitions, very deep, dense, with exactly the same ultra-ripe fruit on the palate that we found on the nose, and commensurate concentration. It is very good, and I'd enjoy drinking it a lot. I can't help wondering what the same beautifully tended vines would have delivered with slightly more freshness of fruit and less oak … but this is to carp: Kick back and enjoy. I must point out that there is also some squeezy sloe acidity which keeps everything shipshape and, despite the ripe flavors, fresh, too. Voluptuous tannins add to the pleasure, and the fruit isn't in any way prune-like, wrinkled, or dry. Superb Cahors. | 95
AR: Deep, ruby-purple, this is bright, youthful, and fragrant, and while initially showing some juicy dark cherry fruit, becomes unexpectedly denser in texture thanks to a degree of ripeness, concentration, and oak maturation, with a density of tannin making it serious and savory at the same time; a powerful, chunky red that definitely needs food, robust food even, in the spectrum of game. | 92
Vinalba Gran Reserva Malbec Valle de Uco Mendoza Argentina 2019 (14.5% ABV)
SF: Onyx-dark, with a purple rim; youthful nose, waking up; a little dusty; a hint of camphor. Post-swirl, or swirls, we have cassis, bilberry, and a hint of aniseed. Interesting. There is a silk-like softness to the palate, pashmina, white pepper, and a red fruit basket all laid at one's feet; a subtle wine, hewn from fine rocks and possibly old vines. With time, this grows on the palate and the perfume lingers in the best possible way. | 94
AJ: Dense, dark midnight-black. Earthy, pure, warm fruits in soft-focus format. Soft, full, curranty, and pure, with very attractive fine-grained textures and soundly judged acidity. Satisfying, drinkable, subtle, and accessible. All that it lacks is a certain individuation and allusiveness, but if this is a "value proposition" then it is excellently done and may soon merit a higher score. | 90
AR: This is a vivid dark-ruby in color, still primary in aroma with an undercurrent of dark fruit and spice, then some immediate dark cherry-jam (but not overripe) richness of fruit, which is dense in texture and concentrated with well-integrated oak that melts nicely into it; it is powerful and muscular, but underpinned by an appealing freshness that suggests ready for drinking in a year or so, and maturing gradually over the next three to seven years and longer. | 94