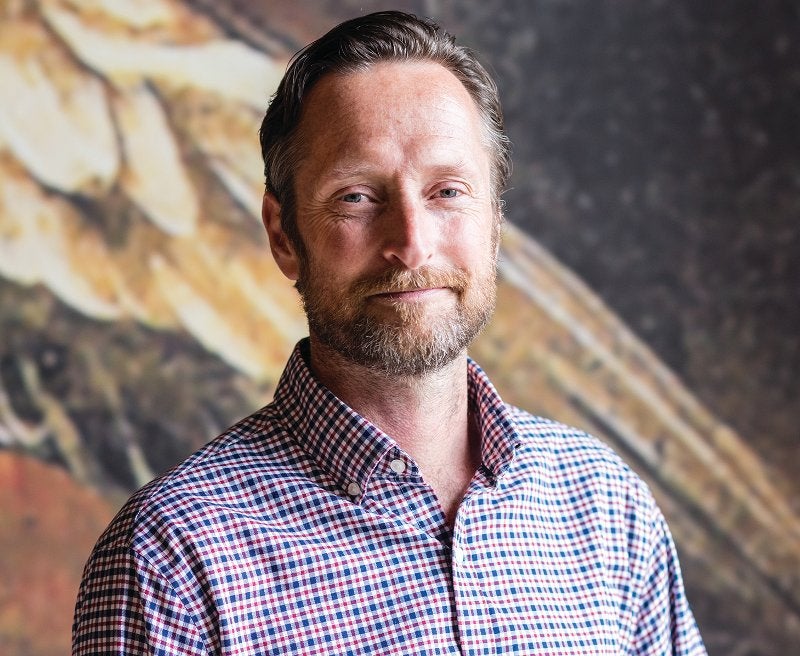 A guide to drinking wine where it's grown, to make it all "more, well… real"
If you didn't notice the subtitle, you might expect this to be a book featuring the world's most striking restaurant and bar wine lists. The subtitle reveals its true calling: a traveler's guide to wineries—indeed, "the essential guide" to "the world's must-visit wineries." The blurb on the back goes on to describe it as "this definitive guide." Publishers will be publishers. Writers of Chris Losh's experience are more measured in their claims. His introduction explains that it is a book about tasting and drinking wine in the places where it's grown, to give context to the flavors, the terroir, the history, to make it all "more, well… real."
Given a global pool of tens of thousands of wineries, the scope of this book, at 400, is a mere drop in the ocean, but one of its strengths is the compelling diversity it encapsulates in its combination of famous and less well-known, large and lilliputian, lavishly appointed and obscurely local, and the contrast between international grape varieties and indigenous rarities. There are wineries that seem almost closer to grunge than to glamour, but they make the grade because of the warmth of their welcome and the quality of their wine.
In Bosnia and Herzegovina at Manastir Tvrdoš, black-robed monks and nuns tend the vineyards. In Beaune there's a co-op, Nuiton-Beaunoy, that welcomes animals, has a children's play area, and where, by Burgundy standards, prices are reasonable. In Asia, a domaine with Bakelite phones in the offices and original concrete tanks appears "almost frozen in time," except that it produces "polished wines with real interest and class." To save you the parlor guessing game, it's Domaine des Tourelles in the Bekaa Valley, one of four Lebanese wineries included. The much-loved Chateau Musar is another—it could hardly be omitted—but Ixsir in Batroun is a more offbeat choice. Literally. It's closer to Tripoli than Beirut, but Losh is unequivocal that it's worth the effort to get there. "The winery is super-modern, sustainable, and beautiful, and the wines are very good." The views from the vineyards at a lofty 5,900ft (1,800m) are also spectacular, though the vineyards are not—as the author and Ixsir's website claim—the highest in the northern hemisphere. (Colorado has vineyards above 6,500ft [2,000m].)
There are a few other minor inaccuracies, though often they're more a question of being marginally out of date now (Château Phélan-Ségur was sold by the Gardinier family in August 2017) or a little sweeping in regional or countrywide introductions. And to be fair, it would always be difficult to sum up Bordeaux or Australia in a couple of pages, or Eastern Europe and the Balkans in a single page, to the satisfaction of readers of The World of Fine Wine. As it is, Losh's conversational, engaging style and evocative descriptions mean that the chapter introductions should meet the needs of the readership intended.
Accurate, evocative profiles
It is the meat of the book, the winery profiles, that will be of interest to readers of this magazine—and if you like quirky facts and opportunities, there's no shortage. Bulgaria's Shirova Melnik grape (grown at Villa Melnik) was supposedly one of Winston Churchill's favorites. Nk'Mip, "pronounced ink-a-meap," in Canada's Okanagan Valley is North America's first aboriginal cellar, part of a 30,000-acre (12,000-ha) reserve owned by the members of the Osoyoos Indian Band. In Bordeaux, Château Dudon in Barsac has a model of the château made from 30,000 matchsticks; Château Kirwan in Margaux gives you the chance to taste wine of your birth year (book the full guided tour); and Château Nodot on the Right Bank not only has a small wine museum "with old bits of paraphernalia" but has medieval days at which participants dress in costume, tread grapes, then, at an "olde-style banquet," drink flavored wines of the kind drunk in the period. Each to his or her own.
Profiles generally give a good sense of what is on offer, but there are no contact details, opening hours, websites, or costs, though some visits are noted as free. There is no index and no lists of the wineries included or those that offer food or accommodation. There are no photographs, and the three maps (France, Italy, and Spain) barely count as such. And while Losh says at the outset that it's not possible to cover everything, the absence of the whole of southwest France beyond Bordeaux is surprising.
Published by Quadrille; £22