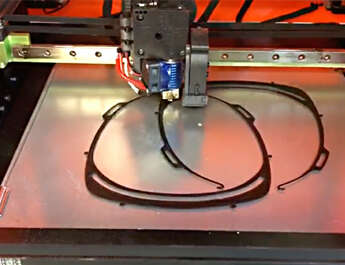 The charitable response to Covid-19 on the part of the wine world has been heartening, with many producers and suppliers raising money through special auctions or donating a proportion of their sales to charities providing relief and medical support.
Some producers have gone even further.
Based in Spain, a country that has been among the most affected by Covid-19, Familia Torres has become deeply involved in the national response to the pandemic, turning over its 3D printing facilities to help in the production of protective equipment for healthcare workers.
The company's involvement is part of a citizens' initiative, CV19_FAB_Vilafranca, which has brought together companies and institutions based in the Penedès area to harness their 3D technology.
For its contribution, Familia Torres has been producing the headbands that hold the protective shields on facemasks in place. By Easter, the company had already produced more than 150 parts, with family members taking the printers home to continue the work over the Easter break, during which the winery was closed.
The company is also collaborating in assembling the masks, which are being distributed to the Alt Penedès county hospital and other facilities in the area, such as nursing homes and centers for people with disabilities.