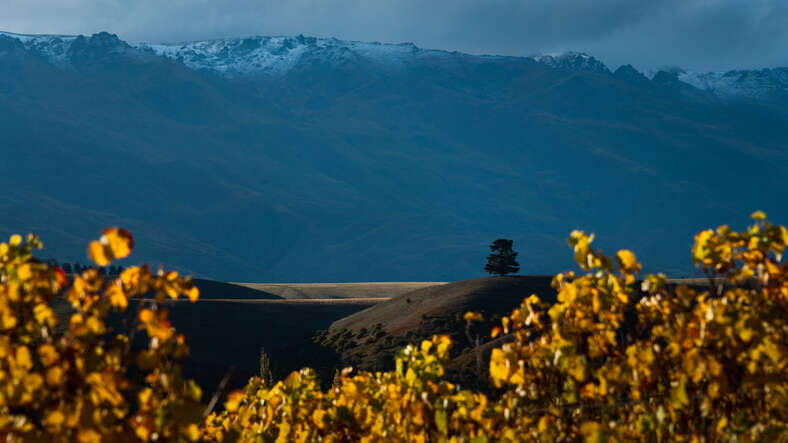 Tasting Notes: Central Otago
Schist
shimmering,
Central Otago,
midsummer,
our glasses swirling,
straw-lined spittoon at our feet
as the siphon
dips down into the barrel
then up into outstretched glasses:
our tasting notes
written against oak barrels
that might be monastic escritoires
as wines
unfold, quietly continuous,
as glacial water races through the valley,
as divers
delve into the ravine,
taut, twisting towards turquoise
water,
bound by the bungee
cord, swirling, suspended
in the Southern Hemisphere,
then brought back up; soon we will return
north, to winter, to clay cold beneath our feet.
Settlers
Upstairs
at the Otago Museum,
evidence of early settlers:
the first
of the Pinots
stand among schist.
Central Otago,
site of sheep stations,
of water races and glaciation;
rooted in schist:
refractive, friable, fragile;
standing in the space that survived
sluicing,
surrounded by hillsides
that disappeared underfoot,
poring over soil maps,
our tasting notes stained with evidence
of Pinot, notes of tension and tannin, of red cherries,
of structure and spice.
Underneath the soil maps
a moa bone rests, honeycombed,
extinct.
What trace will remain
of this tribe, the viticulturists
the writers,
the worshippers of wine? An hour in the air,
the tip of the South Island, a sandy promontory: Farewell Spit.
About the author
Judy O'Kane worked the 2009 harvest in St-Estèphe and trained at Ballymaloe Cookery School on sabbatical from partnership in a legal practice. She has recently completed a PhD at the University of East Anglia and holds the WSET diploma. Judy won the National Memory Day Prize, the Charles Causley Poetry Prize, the Irish Post Prize, and the Listowel Writers Week Original Poem Prize. Her prose work Thirst, an exploration of terroir, a work in progress, was shortlisted for the Tony Lothian Award by the Biographers' Club. Judy has read at the House of Lords, at Pinot Celebration, New Zealand, and at Borough Market in London.