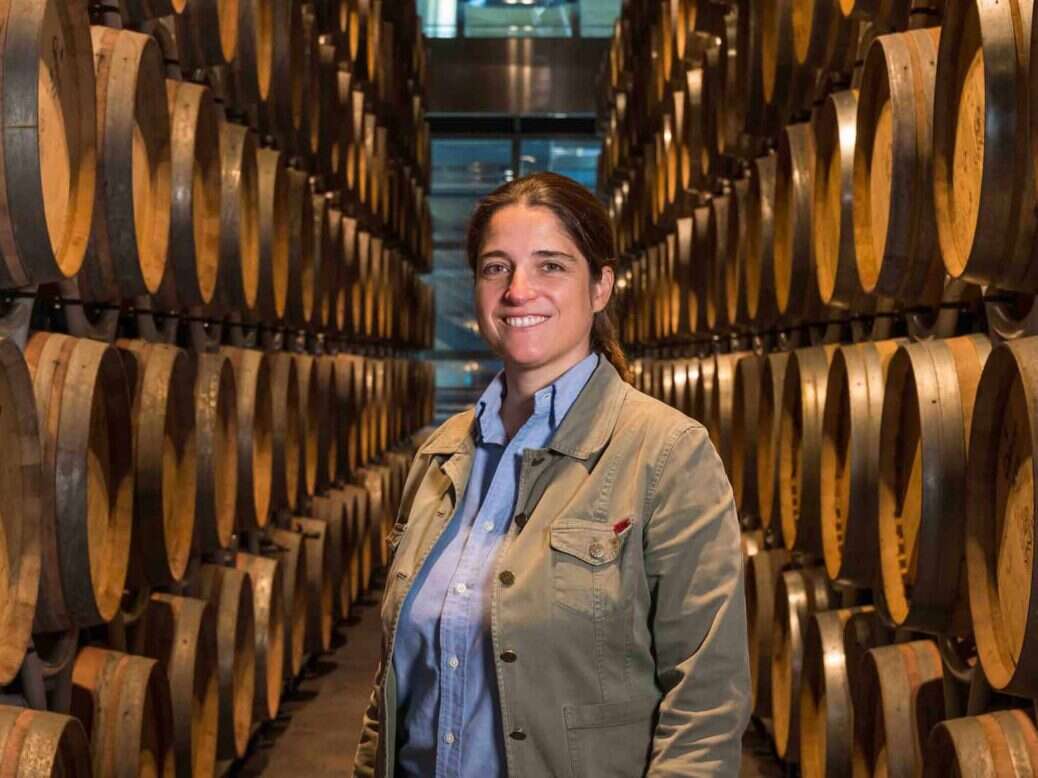 At the launch of 2017 Sassicaia and other Tenuta San Guido wines, Priscilla Incisa della Rocchetta explains why it does not reflect one of the region's hottest-ever summers
Rather than jumping straight to the wines, Priscilla took time to reflect on the history of the great Super-Tuscan. "Our grandfather was a very strong character. He wanted to make a wine just for his family and friends. It was born out of passion and curiosity. It was not intended for commercial purposes."
Indeed, Marchese Mario described his desire to create the wine of his dreams in a letter to the famous wine critic, Luigi Veronelli, dated June 11, 1974:
…the origins of my experiment date back to the years between 1921 and 1925 when, as a student in Pisa and often a guest of the Salviati Dukes in Migliarino, I drank a wine produced from one of their vineyards…which had the same unmistakable "bouquet" as an aged Bordeaux….
The Bordeaux blend Tuscan wine was only shared with his close circle for 20 years, and when it was eventually made public, it received its fair share of criticism. Though it started out as a Vino da Tavola, it has come a long way, becoming Italy's only single-estate wine to be granted its own DOC (Bolgheri Sassicaia DOC) since 1994.
Priscilla explained how the next generation (her father, Nicolò Incisa della Rocchetta, and his cousin, Piero Antinori) had the vision to open Sassicaia to a wider public. The famed winemaker, Giacamo Tachis, introduced important new techniques that transformed Sassicaia from a family wine to an internationally recognized fine wine. "No filtration, not much fining. Tachis taught them not to impose their personality on the wine, just to accompany the wine on its development. There was not too much tampering in the winery. Our winemaking has not changed too much since then, it's the Tenuta San Guido DNA."
Turning to the 2017 vintage, Priscilla explained, "It was one of the hottest years on record in Tuscany: a lot of heat, with very little rain. But Bolgheri's coastal vineyards and surrounding forest of Leccio and Juniper helped overcome the high temperatures in July and August. Grapes were smaller due to the heat, and extra selection was required." The heat was a challenge, but sourcing grapes primarily from older, high-altitude vineyards (Vigna di Castiglioncello and Vigna del Quercione), which feature deeper root systems and cooler nights, proved successful. She paired the 2017 Sassicaia with a magnum of 2007, suggesting that they shared a similar power and grace. The 2018 vintages of Le Difese and Guidalberto were also tasted.
Sassicaia 2017 Bolgheri Sassicaia DOC
85% Cabernet Sauvignon, 15% Cabernet Franc; 14% ABV
Very intense, ripe dark fruit and spice on the nose. The wine seems deep and sensuous before even tasting, but not wildly aromatic. Full body, with a solid structure, and intensity across the palate. Rich, but with enough freshness to feel balanced and polished.
Sassicaia 2007 Bolgheri Sassicaia DOC from magnum
85% Cabernet Sauvignon, 15% Cabernet Franc; 14% ABV
Quite evolved aromas of dried sour red cherries, cedar, and tapenade on the nose. Powerful and concentrated fruit, with a drying tannin on the finish.
Guidalberto 2018 Toscana IGT
60% Cabernet Sauvignon, 40% Merlot; 13.5% ABV; sample from casks, not final blend
Fragrant red fruit, ripe raspberry, and cranberry with a floral lift. The fresh acidity and tight tannins (though ripe and fine, with no dryness) leave a muscular and lean sensation. Elegant and refined, with a persistent power driving it across the palate. Still, feels rather light but packed with flavor.
Guidalberto 2015 Toscana IGT from Magnum
60% Cabernet Sauvignon, 40% Merlot; 13% ABV
Aromatic blackberry and raspberry fruit, floral, with tertiary development. Quite intense and powerful, with a lovely texture and fleshy, concentrated ripe fruit.
Supported by a firm structure with drying tannins tapering to a powdery finish.
Le Difese 2018 Toscana IGT
70% Cabernet Sauvignon, 30% Sangiovese; 14% ABV; Priscilla says her father wanted to give Le Difese a little more of a local touch by using Sangiovese, which they purchase because they don't grow it on their land.
Notably sweet ripeness to the red and black fruit. Lovely purity and intensity of aromas following through on the palate. Softly textured tannin that builds up in layers. Juicy and fresh, with warming but balanced alcohol.
The Tenuta San Guido wines are imported and distributed in the UK by Armit Wines which organized this tasting.