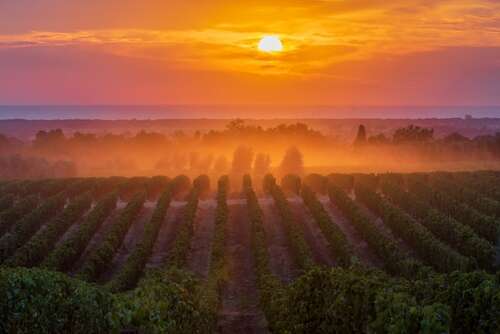 Chloe Ashton, The World of Fine Wine's expert on wine auctions and the secondary market, extends her exploration of the world's top wine estates with a focus on Sassicaia and its renowned winery, credited with pioneering the Super-Tuscan movement
Sassicaia is the flagship wine produced by renowned Italian winery, Tenuta San Guido. Marchese Mario Incisa della Rocchetta inherited the 3,035ha (7,500 acres) agricultural property, located in the coastal Tuscan appellation of Bolgheri, in the 1940s. In 1948 he began producing wine from the land. As a fan of Bordeaux-style wines, he planted a small vineyard with Cabernet Sauvignon and Cabernet Franc.
At the time, Bolgheri was virtually unknown for wine production, let alone from international grape varieties. The first wines did not impress critics, and Incisa della Rocchetta decided to keep his wine for personal consumption. It was not until much later, during the 1960s, that his son, Nicolò and nephew Piero Antinori persuaded him to give commercializing the wine another go. By then the tannins of the inaugural vintages had softened, and were met with positive response from friends and wine buffs who tasted them.
Hope for the project sprang anew, and Incisa della Rocchetta planted more vines on a gravel-heavy slope that finally gave Sassicaia (or, "the place of many stones") its name. In 1971, the first vintage of Sassicaia (1968) was released, receiving great praise from critics. Today Tenuta San Guido's vineyard comprises 75 hectares (190 acres), and produces three wines: Sassicaia (180,000 bottles), and siblings Guidalberto (150,000) and Le Difese (120,000). The estate is directed by Mario Incisa della Rocchetta's granddaughter, Priscilla.
Why is Sassicaia so special?
Trend-setter
Sassicaia history is marked by an important claim to fame. It was the first of a growing group of "Super-Tuscans" produced in Tuscany using international grape varieties to make ageworthy, Bordeaux-blend style wines. Incisa della Rocchetta's idea began a whole movement for Tuscan wine production, and was joined in the early 1970s by the Antinoris' Solaia and Tignanello, in the 1980s by Ornellaia and Masseto, and since then by many more names that continue to rise in vinous halls of fame.
Dedicated DOC
Due to the unique nature of its landscape and vineyard soils, Sassicaia was granted its own DOC (Denominazione di Origine Controllata) in 1994—a monopoly sub-appellation within Bolgheri DOC.
[Read More: Sassicaia: un vino diverso]
How much does Sassicaia cost?
Those able to access Sassicaia on release each year should expect to pay c.$250 per bottle. As a wine with some volume, strong critical acclaim, and enormous demand, Sassicaia is often traded on the secondary market, where prices inevitably rise high in accordance with the age of the vintage. On average, the price of back-vintage bottles increases approximately 20 percent per year.
How to buy Sassicaia
Thanks to a good annual production volume, it is possible to find and buy Sassicaia at many reliable retailers and merchants worldwide, though these are more likely to be the most recent vintage available. The wine can also be found in many top restaurants. Older vintages of Sassicaia are harder to find, and will mostly be available either through secondary market sellers or at auction.
The finest vintages of Sassicaia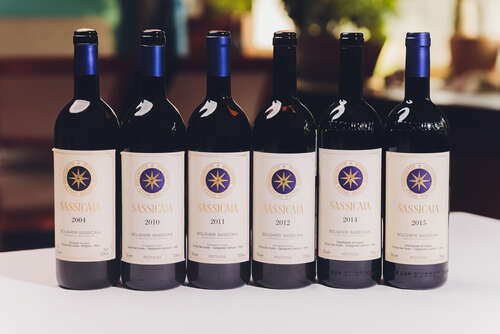 Since its first commercially available vintage 1968, the estate has produced wine every year except for 1969 and 1973.
Sassicaia 1968
The first vintage of a wine to write a new chapter in the story of Tuscan winemaking: a bottle to treasure (if ever you can find one).
Sassicaia 1972
Another pivotal vintage, marking the start of Sassicaia's international acclaim when it won first place in a Decanter tasting for "great clarets".
Sassicaia 1985
An iconic vintage—widely considered Sassicaia's best ever.
Further exceptional vintages
Sassicaia is still undoubtedly on its upward path to perfection. Some of its more recent vintages may prove to be even better than those preceding. Look for: 2006, 2009, 2010, 2015, 2016, 2018, and 2019.
More in this series: