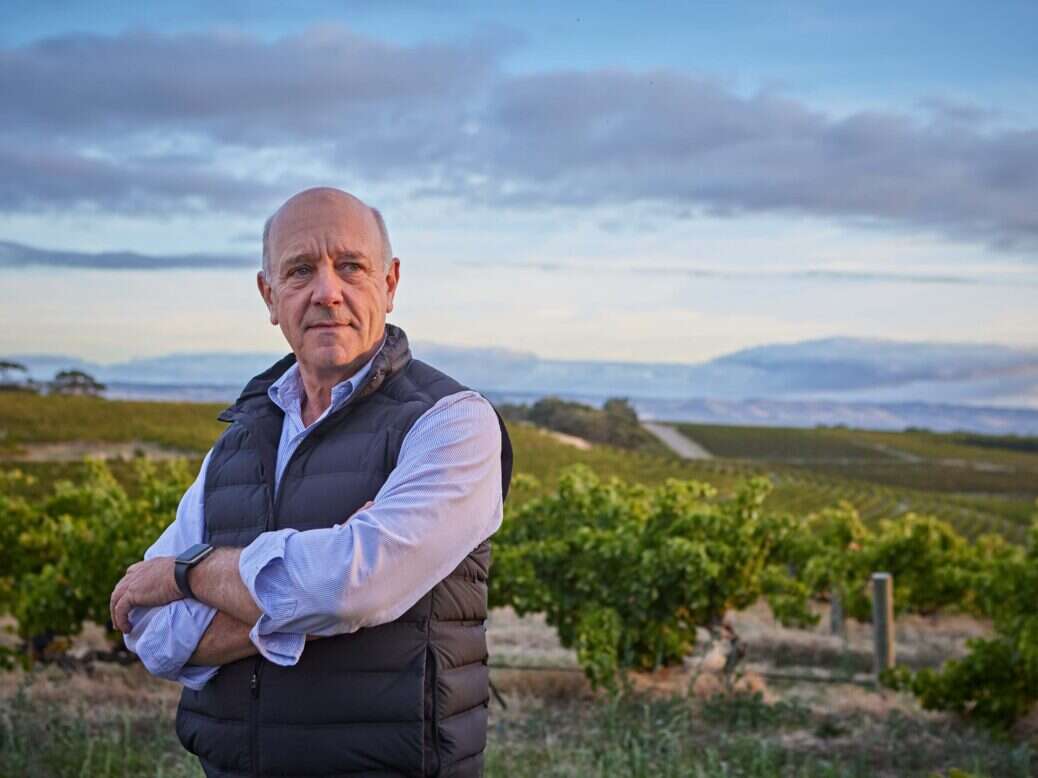 Barossa … McLaren Vale … Coonawarra … Margaret River … Tasmania …
Accolade Wines is privileged to be the custodian of winemaking and viticultural knowledge accumulated over five or six generations from around Australia. Now in its second year, the Global Vintage Release includes new vintages of wines cultivated from Australian wine regions that are celebrated around the world and which have been crafted by a legion of decorated winemakers.
Truly a collection of wines showcasing the very best of Australian terroir and winemaking.
Nigel Sneyd MW is Accolade Wines' Global Wine Director. "This collection of premium wines represents the incredible diversity of Australia, with each vineyard and region demonstrating their unique terroir and a true representation of the vintage from which they came."
From the trophy-studded House of Arras in Tasmania, Barossa stalwarts Grant Burge and St Hallett, and Accolade's founding winery Hardy's in McLaren Vale, as well as Houghton in Western Australia, Accolade Fine Wines truly represents wines from some of Australia's very finest cellars.  Hardys and Houghton are, in fact, new additions to the program in a year which also sees Houghton celebrating 185 years of winemaking history, reflecting on pioneer winemaker Jack Mann OBE and his services to the wider Australian wine scene during his tenure.
It is not just the regions of Australia which feature in the GVRP 2021. Nigel adds: "Three standout vintages are represented this year: 2017, 2018 and 2019. The 2017 growing season experienced slightly milder temperatures, allowing the vines to produce rich and complex flavors. The 2018 vintage continues to be a highlight in most regions of Australia; and while the 2019 vintage was one of the driest we had experienced across the country, we are seeing incredible concentration in the wines from this vintage."
Accolade Wines Global Vintage Release Programme 2021 – Digging Deeper
Barossa's iconic Grant Burge has four new releases from the unseasonably dry 2019 vintage. This produced grapes with great concentration and intensity, evident in Corryton Park 2019, Holy Trinity 2019, Filsell Old Vine 2019 and Balthasar 2019. Abednego, the hero blend of Grenache, Shiraz and Mourvèdre is only made in exceptional years, and 2018 was a standout in the Barossa. The Nebu 2018 – quintessential Australian red blend of Cabernet and Shiraz, is the third release of this wine and highlights the quality of the vineyards and vintage.
Masters of Barossa Shiraz, St Hallett have three distinctive Shirazes that demonstrate the diversity of region and vintage. The Barossa experienced an incredibly dry vintage in 2019, with the naturally lower yields producing fruit with great concentration and richness, which can be seen in all three wines. The higher altitude Eden-Valley-sourced Higher Earth Syrah 2019 balances fruit concentration with elegance. The Blackwell Shiraz 2019 is opulent and sophisticated, while the Mighty Ox Shiraz 2019 unapologetically harnesses the power and richness of the vintage.
Hardys 165-year winemaking legacy continues with an outstanding collection of wines releasing in 2021. The Thomas Hardy Cabernet Sauvignon blended from the cool 2017 vintage in the Coonawarra and Margaret River, shows intensity of fruit with a fine acid line. The Eileen Hardy Chardonnay 2019 was crafted primarily from the cool Yarra Valley, showing great finesse and elegant stone fruit, balanced with a creamy yeast lees maturation. The Eileen Hardy Shiraz 2018 is crafted exclusively from the McLaren Vale, with rich, ripe fruit and delicate silky tannins.
The House of Arras releases are at the perfect balance point of development. The Brut Elite Cuvée No.1601, a multi-vintage blend is now in its tenth release. There is great excitement around the Grand Vintage 2013 that showcases the incredible tapestry of vineyard sites from which they are sourced, in a near perfect vintage. This wine is a true classic of its style, showing fantastic balance on release, and will continue to mature beautifully.
Houghton, an icon of Western Australia, exhibits the incredible quality from the West. The three wines releasing in 2021 are from the 2019 vintage. Both Margaret River and Frankland River experienced a slightly later start to harvest, producing wines with intensity of flavour and tannin structure. The Gladstones 2019, sourced exclusively from Margaret River, displays powerful fruit, balanced by fine, firm tannins. The icon wine in the collection, Jack Mann 2019, from Frankland River, is rich and sumptuously layered with intensity and power. The C.W. Ferguson 2019, shows intense flavor, complexity, balance, and length.