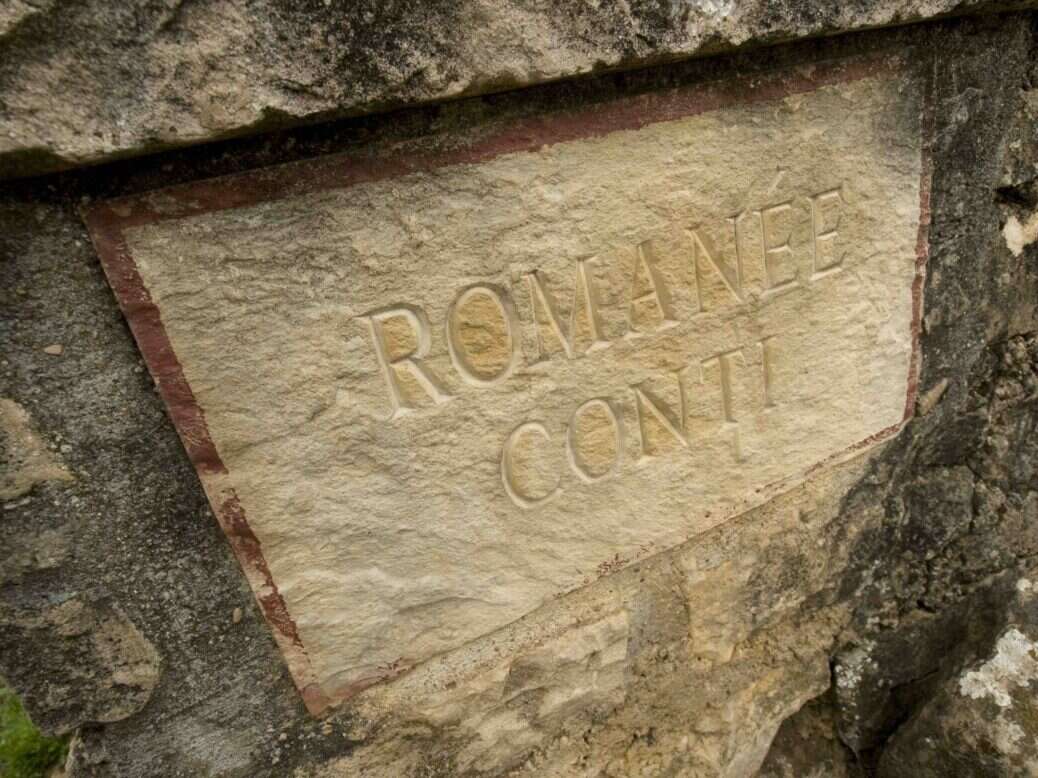 After the keenly anticipated annual tasting at UK agent Corney & Barrow in London on February 3, 2022, Michael Schuster reports on the 2019 vintage wines from Domaine de la Romanée-Conti, a most particular style and expression of the Domaine's vineyards in what is clearly a very grand vintage, fully worthy of a special anniversary year.
The full version of this article, including Michael Schuster's detailed tasting notes on the 2019 Domaine de La Romanée-Conti wines, will be published in Issue 75 of the print edition of The World of Fine Wine. Subscribe here
2019—it just so happens—is the 150th anniversary of the purchase of La Romanée-Conti, in 1869, by the 79-year-old Jacques-Marie Duvault-Blochet. His wife, Gabrielle Sophie Blochet, had died nine years earlier, in 1860, but just as their two names became a hyphenated "one," so the ownership of La Romanée-Conti remained entirely in the hands of their "joint" descendants down the years, the De Villaines being the most visible of the current successors.
Until 1941 that is, when Jacques Chambon, one of the direct descendants, decided to sell his half share of the vineyard to the wine merchant Henri Leroy. Leroy's grandaughter, Perrine Fenal, Lalou Bize-Leroy's only child, is today co-gérant (as of the 2019 vintage) with Aubert de Villaine's nephew Bertrand, since 2021. In 1942 the whole Domaine was converted by Edmond de Villaine and Henri Leroy into a Société Civile, a (somewhat complicated) real estate holding company that effectively safeguards its integrity of ownership by avoiding whimsical disposals and the divisive inheritance consequences of the Napoleonic Code.
It is then, a very happy coincidence that this notable anniversary can be celebrated by both such an outstanding vintage, and by the presence of a new generation of managing directors for the now "two-family" ownership.
2019 Domaine de la Romanée-Conti: Splendid quality, paltry yields
The 2019 Domaine wines are of splendid quality but paltry yields. In most cases, more niggardly even than 2015 among recent fine years. More's the pity, and I don't envy those challenged, globally, with allocations! For the purposes of comparison, as every year now, I have given the production figures at the head of each wine's note as follows: the 2019 yield in hectoliters per hectare, the 2019 production in dozens and, for comparison, in italics in brackets, the average annual production in dozens from 2010 to 2017, plus the highest annual production from 2009, 2014, or 2017, the three most prolific of recent vintages.
More light than heat
2019 in Burgundy was one of the sunniest and driest on record, and with a growing season that was pretty straightforward. The winter of 2018 and spring of 2019 saw little rain, so putting in place a relative deficiency in water, the early backcloth for what was to be such a meager crop. Frost was not an issue, but flowering was prolonged, over the first three weeks of June, due in part to the stress of so little water with, in consequence, no small amount of both coulure (fruit shatter) and millerandage ("hen and chicken," with many poorly developed grapes in the bunches), exacerbating further the yield prospects. Two brief heatwaves at the end of both June and July, with temperatures reaching 104°F (40°C) or more, produced some scorched grapes which, of course, had to be eliminated at harvest.
It was hot, but never enough to shut down growth. The vines appear to be adapting to the regular hot conditions currently, and deep roots meant they remained radiantly green, with grapes that were absolutely disease-free and healthy at harvest, but whose ripe fruit was notable for its thick skins and relative paucity of juice. Alongside the absence of rain, it seems to have been more an abundance of sunshine than an excess of heat that produced the particularly distinctive style and quality of this great year. And notably cool nights across the summer have given the wines a surprising freshness for this hot season. Harvest took place under blue skies, in perfect weather, September 14–23 for the red grapes, with the Corton-Charlemagne picked September 22–25.
Extra-ordinary wines
To taste, the low yield concentration of flavor is clear, with the thick skins and limited juice combination imparting an impression of fruit depth, density, and subtle muscularity rare in Domaine de la Romanée-Conti wines: a deep, sappy, palate-coating quality, but which is in no way at the expense of the Domaine's hallmark transparency, elegance, and perfume. Their taste is black-fruit ripe without being sweet as such, with a firmly defining freshness of acidity from those cool summer nights, and the sense of absolute completeness that marks out an exceptional year.
This was a truly exciting range of wines to sample. Compared to other recent fine vintages, they would seem to have more matter than 2015, they are richer and riper than 2010, they don't have the caressing immediacy of 2009, they have a similar grand amplitude to 2005, but with a greater structural presence. Their rivals for the current crown would be 2016 (and they don't at this stage, in my view, have the sheer beauty of the '16s), but that's a sort of Mozart–Mahler comparison! Because of their textural tannic finesse these wines will doubtless be accessible early on, but that would be a great pity, for they deserve decades of slumber to develop their majestic potential. And with bottle age I imagine they will harden before they soften again. The 2019s are a most particular style and expression of the Domaine's vineyards: density and mass, yet without being in any way "weighty" and, while all clearly marked by the year's exceptional style, remaining expressive of their individual lieux-dits. They are extra-ordinary wines—out of the ordinary in the most literal sense of the word. With the sole exception of 2016, it is the most extraordinary vintage I can remember tasting over the past 20 years—all the while remembering that, for Covid-19 reasons, we were unable to taste the 2018s at one year old.