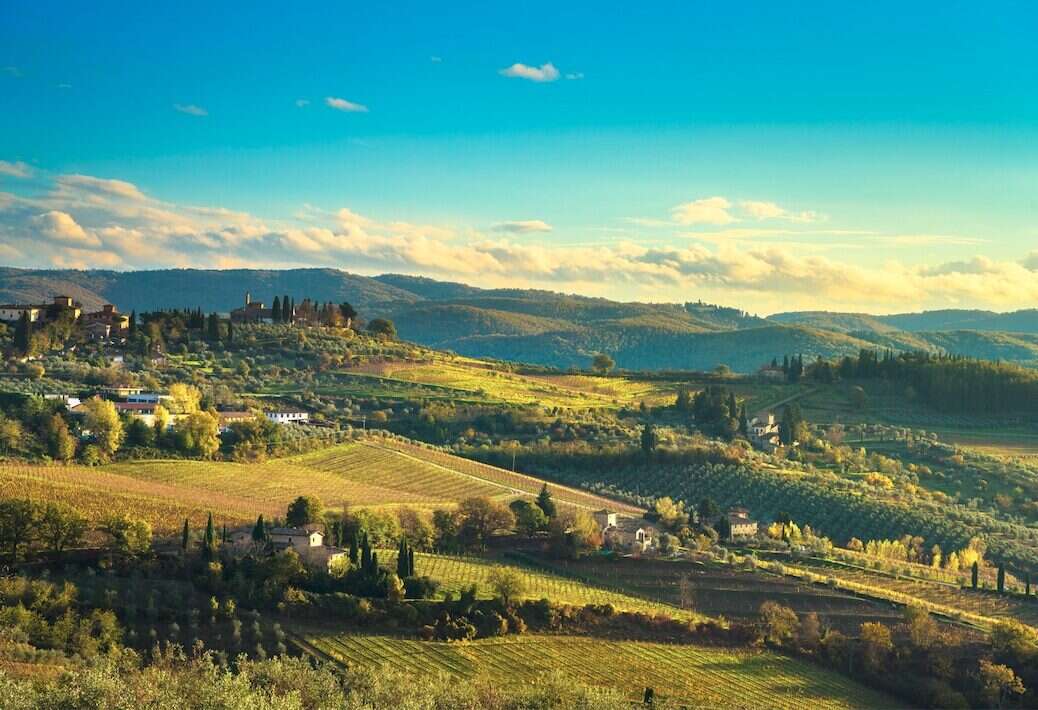 Chianti Classico producers are now able to put one of 11 Unità Geografiche Aggiuntive, or "Additional Geographical Units," on their labels. For Jim Clarke, it's a welcome official acknowledgement of the significant variations in the Tuscan region's terroir.
Chianti Classico is a large area—almost 26,000 hectares (64,247 acres)—but only 4,083ha (10,089 acres) of that is vineyards; plantings and estates are separated by stretches of forest, mountainous slopes, villages, and fields. Given the distances involved, it comes as no surprise that there are substantial differences in terroir, and last month, the Consorzio Vino Chianti Classico acknowledged some of these differences with the creation of eleven Unità Geografiche Aggiuntive ("Additional Geographical Units") that subdivide the region. Producers will be able to add these UGAs to Chianti Classico Gran Selezione wines immediately if they choose, and the hope is to expand their use to Riserva and Annata wines over the next several years.
Geographical and stylistic differences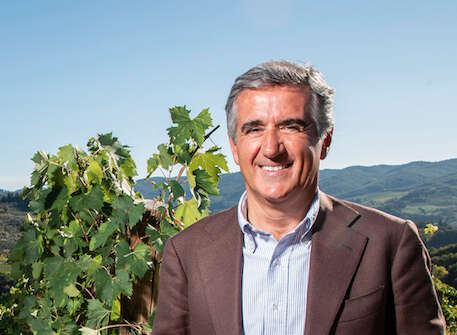 These new designations represent geographical and stylistic differences, but are in no way hierarchical in terms of quality. Giovanni Manetti, Consorzio president and owner of Fontodi (in the village of Panzano, also the name of one of the new UGAs), says he and his peers have been aware of the need to convey distinctions among different parts of Chianti Classico since at least the 1990s, but an older generation wasn't interested in doing so. Efforts took a leap forward two years ago, when a new board was elected and Manetti took over as chairman of the Consorzio. In a way, Manetti says, the Consorzio has been attempting to catch up with usage in the wine trade. "A lot of wine critics, journalists, and wine professionals like sommeliers and wine directors were waiting for this kind of subdivision and many of them I would say had already done a subdivision. More and more restaurants were dividing their list of Chianti Classico into the villages or communes. So we had to do this to reply to all these inquiries from the wine industry."
This certainly matches with my experience. When I was the wine director at the Armani Ristorante in New York, Tuscan wines were our biggest selling category, and I spent a lot of time explaining differences among the various Sangiovese-based options to my guests and service staff. No tool was clearer or more reliable in keeping track of these differences than cracking Tuscany's great trio of Sangiovese-based wines into smaller territories, even if none of these were actually indicated on the labels. One can only hope that Vino Nobile di Montepulciano and especially Brunello di Montalcino follow suit.
Curious about the territory
Manetti says the change also accords with the way consumers think about wine today. "I find that the majority of wine drinkers are much more curious about the territory than the process—the winemaking techniques or aging methods and so on. When I am pouring my wine at a tasting more and more people are asking about the elevation, the soil composition, the exposure, or something like that than are asking 'How many months in barrels?'"
In the past, diverging business interests and concerns about confusing wine drinkers might have held this innovation at bay, but over 90 percent of the Consorzio's members approved the new designations; it seems to me this near unanimous approval might in part represent a new confidence in the Chianti Classico name. Here in the United States much of the communication about the DOCG has centered on reminding drinkers that Chianti Classico is distinct from Chianti—an important message, but a defensive strategy that I think distracted wine-drinkers from engaging with the terroir of the Chianti Classico area in greater detail. These new UGAs can change the conversation.
In the medium of Sangiovese
An additional change underlines a confidence that Sangiovese should be the medium for articulating this deeper expression of terroir. Going forward Gran Selezione wines must contain at least 90 percent Sangiovese, and international varieties, which Manetti says often overshadow the delicacy of Sangiovese, may not be included at all. This means changes for the less than 10 percent of producers who use such varieties in their Gran Selezione wines, but Manetti says one-on-one conversations convinced the relevant producers that the move was for the greater good of the appellation.
The Fèlsina estate lies in the Castelnuovo Berardenga UGA, in the southeast corner of Chianti Classico; a UGA, owner Giovanni Poggiali says, "made of light." He explains that the area marks the northern edge of a basin stretching toward the Val D'Orcia and Montalcino; that southern exposure means the area receives more light than other parts of Chianti Classico. Poggiali says a belief in Sangiovese's ability to articulate this quality and many more subtleties of Chianti Classico's terroir led his father and grandfather to introduce single-vineyard wines Chianti Classicos like the Rancia Riserva and Colonia wines, and made him a strong supporter of the new UGAs. For Poggiali, Chianti Classico is a region of micro-climates, and he hopes to see the differences these varied conditions create become clearer and more defined moving forward. "My dream for Sangiovese is to be the same as Pinot Noir in Bourgogne—many, many different Pinot Noirs where each vintage you can taste these little differences. This is my dream for Chianti Classico, and we are moving in this direction."