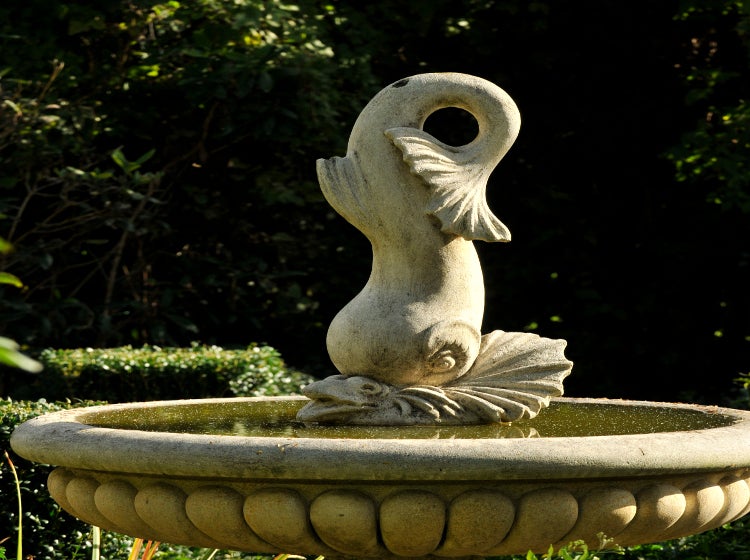 The role of the outsider in art and literature is widely recognized. Colin Wilson's book The Outsider-which draws on the life and work of artists and writers including William Blake and Vincent van Gogh, Camus and Sartre, HG Wells and TS Eliot-has been in print ever since it was first published in 1956 and has been translated into more than 30 languages. But the role of the outsider can be equally crucial in wine. And of all the outsiders there, it is hard to think of one more divisive, more revered and reviled, more essential and peripheral, or more valuable than Gianfranco Soldera.
A man from outside the profession and outside the region, who created his beautiful Case Basse estate almost from nothing, Soldera became, along with Franco Biondi Santi, the most ardent defender of local traditions, and the producer whose wines revealed more thrillingly than any others the personality and potential quality of Brunello di Montalcino. "Soldera would no doubt claim," wrote Nicolas Belfrage MW in The Finest Wines of Tuscany and Central Italy (2009), "that if you have not tasted his Brunello, you have not tasted Brunello. It will cost you," he went on (the average opening price for a bottle of Brunello is less than €20, for a bottle of Soldera more than €200), "but he is right."
And yet for the past two years and more, Soldera has not been a member of the Brunello consorzio (he was expelled after he resigned, to make it clear that the feeling was mutual), and his wines are no longer sold as Brunello at all. He is now an outcast, as well as an outsider. But as much as ever, his wines are still Soldera, still Case Basse (in one sense or another), still Sangiovese, still enjoying a cult following, and still among the world's most wonderful. And for almost 50 years, to produce some of the world's most wonderful wines has been what Gianfranco Soldera has most wanted to do.
The road to Case Basse
At first, Soldera did not want to make wine in Montalcino, or anywhere else in Tuscany, for that matter. He was born in Treviso, in Veneto, on January 29, 1937, but his family moved to Milan when he was three months old. He grew up, studied, and worked there, and by the late 1960s he had acquired the necessary resources as a successful insurance broker (he continued as such until 2003) to start looking for a vineyard.
Wine had always been in his blood. His great-grandparents on his mother's side had a farm in San Biagio di Collalta and made wine there (as his cousins still do). His grandfather on his father's side, Luigi, also had a farm, near Treviso, and made wine (Raboso) there, but the family lost that land under Mussolini, because they were opposed to his Fascist dictatorship (1925-43). Gianfranco's father, Eugenio, did not, therefore, make wine, but he did drink it with discernment and enjoyment, and he shared his passion for it with his son.
Gianfranco first looked for a vineyard in his native Veneto. When he could not find anything suitably promising there, he looked in Piedmont, where he hoped to acquire vines in a top Barolo cru-Brunate, Monprivato, or Soprana-but none was for sale. And so he turned at last to Tuscany.
A friend told him about the Case Basse estate, in the Brunello subzone of Tavernelle, southwest of Montalcino itself. As Kerin O'Keefe explains in her Brunello di Montalcino: Understanding and Appreciating One of Italy's Greatest Wines (2012), this area, especially around the small church of Santa Restituta, has long been recognized as a source of outstanding Sangiovese: "Averaging between 300 and 350m (984 and 1,148ft) above sea level, fresh nocturnal breezes cool down hot daytime temperatures during the growing season, generating aromas and complexity. The vineyards are also elevated far enough above damaging spring and autumn frost and fog, but when compared to higher areas are just low enough to enjoy warmer temperatures that guarantee more consistent ripening. In fact, most producers in this area feel they have the best of everything: perfect altitude combined with complex and predominantly rocky, well-draining soils as well as warmer temperatures." It certainly seemed full of promise to Soldera. He first saw the estate-some 24ha (60 acres) in total-in June 1972 and bought it the following month.
Nature perfected
While Soldera was aware of all the advantages of the area, and while he would later conduct detailed scientific studies of his vineyards and vines, he is also a deeply instinctive producer, his instinct honed by the time he spent as a boy on his great-grandfather's farm. He learned there, from planting different kinds of seed in samples of the same soil, that having the right plant material can make the difference between life and death. He learned that people who were good at looking after cows might not be so good at looking after vines and wines: "The smells are so different," he exclaims (or at least they should be). Above all, he learned a profound respect for nature, which has always been his guiding principle in terms of viticulture, winemaking, and the way he lives his life. "Everything comes together in Nature," he has written. "It's there that you find an explanation for everything, from life through to death."1
When he first arrived at Case Basse, he tasted the soil, as Burgundian monks are supposed to have done in the Middle Ages. (I thought that this might be one exception to his very strict no-spitting rule, on which more below, but he insists not.) He seems to have known what he was looking for, and to have found it, but says he also wanted to see how the taste of the soil would change under his stewardship.
He describes the soil as being a special kind of galestro (the flaky schist that is the predominant soil type of the region), by which he means that it is unusually friable and therefore soluble. But perhaps rather surprisingly for somebody who divines something from the way the soil itself tastes, he declines to describe the aroma or flavor of his wines as "mineral," while emphasizing the highly individual nature of such perceptions and recognizing that others find the term relevant. He denies any direct correlation between the exact mineral composition of the soil and the way his wines taste, emphasizing that the soil varies too widely across the estate-"every ten meters [33ft]." (This is also one reason why, even when he was still a member of the Brunello consorzio, he did not support the notion of officially defined subzones in Montalcino.) He does believe, however, that the complexity of the soil contributes in some way to the complexity of the wine, as well as to its longevity and perfume, in that it contributes to "the infinity of possibilities."
So, too, in a very deliberate and meaningful way, does the diverse ecosystem that he and his wife Graziella, a keen and knowledgable botanist, have created, and which was always an integral part of their vision. When they arrived at Case Basse, the estate was badly neglected and completely wild, having been abandoned many years previously by sharecroppers. But this gave the Solderas a tabula rasa, and from it they have created a horticultural and viticultural paradise-2ha (5 acres) of gardens, as well as 9ha (22 acres) of vineyards. (They kept the 8ha [20 acres] of woodland, since Soldera knew from his childhood on the farm that it would serve as a windbreak.) Soldera is fond of a passage in Virgil's Georgics, where a man who has "some few poor acres of neglected land" was able to make it flower and fruit. For Soldera, this reveals the ancient wisdom that even neglected land "could become an Eden if it was cultivated according to the needs of nature, the land, and the habitat."
Graziella's amazing garden has floral arches and stone columns, hedges and pathways, ponds and streams, shrubs and trees: Chinese apple, dogwood, elder, laurel, juniper, olive, and, of course, holly oak, also known as holm oak or ilex, Montalcino taking its name from the Latin Mons Ilcinus (Mount Ilex). There are flowers of every color and hue, shape and size: a magnificent collection of more than 1,500 kinds of antique roses, one of which (the Noisette rose La Biche) Graziella herself discovered, as well as many different irises and lilies, including the ruby-red Lilium Soldera, which a breeder in Holland produced in honor of their wine. It is, as the Solderas' daughter Monica rightly says, "a never-ending story."
The estate teems with animals, birds, and insects, as well as with plant life: wild boar, deer, and foxes, martens and weasels, hedgehogs and porcupines, frogs and toads, lizards and snakes, bees and wasps, bats, sparrows, and starlings, and thousands of crawling and flying insects, for which it is the ideal habitat. (One insect that would not be quite so welcome is the damaging fruit-fly Drosophila suzukii, spotted-wing drosophila, which has been spreading throughout many European vineyards. But even if its presence at Case Basse is confirmed, the Solderas will seek to combat it with a natural predator or predators rather than with pesticides.) With expert help from Professor Sergio Abram, the Solderas have set up hundreds of artificial nesting boxes for birds and for insects, to encourage such a balanced and richly varied environment. And one area of the garden is devoted exclusively to aromatic white flowers, to attract nocturnal insects and ensure that cross-pollination continues both day and night. It seems like nature perfected.
Vineyards and vines
A birdbath at the center of the garden contains a stone statue of the dolphin-the creature of Dionysus-that the Solderas have adopted as their symbol. Based on a depiction on an Ancient Greek dish (c.400 bc) and designed for the Soldera label and logo by contemporary artist Piero Leddi, it curls obligingly in the shape of their initial S and waves a vine leaf as its tail. From this bit of the garden, the vineyards and winery are not quite visible, but the statue is a clear and potent reminder of the vital relationship between them. Soldera attaches particular importance to the proliferation of naturally occurring yeasts-on the grapes, as well as in the winery-relying on them totally for the fermentation of his wines. And they are very much of their place, of Case Basse and nowhere else, due in part to the diversity of its unique ecosystem and in part to its isolation. Its nearest neighbors are Caprili to the north and Angelo Gaja's Pieve Santa Restituta to the south, but both are miles away.
Soldera created two distinct vineyards on the estate. The distance between them is around quarter of a mile (400m) as the crow flies, but the difference in elevation is only 33ft (10m). The first, slightly higher vineyard, Case Basse was planted in 1972 (2ha [5 acres]); the second, Intistieti, in 1973 (4ha [10 acres]). The topsoil in both vineyards is low in fertility, with that in Intistieti even lower than in Case Basse. Both are well draining, and the main roots may descend to a depth of around 33ft (10m).
Soldera planted both vineyards from scratch, at a density of around 3,300 plants per hectare, starting with phylloxera-resistant American rootstock (5BB Kober), on to which he topgrafted carefully chosen cuttings he took from two neighboring vineyards-Castello di Argiano and Caprili-the following year. Most of that material was massal selected, and Soldera now performs his own massal selections from a nursery below the Case Basse vineyard, replacing vines as and when necessary.
The viticulture is as natural as possible, but meticulous and rigorous, too. Soldera stresses the need for attention to detail and constant vigilance. "It's like being a boxer: If you lose concentration even for a second, you get knocked out." The vines are cordone speronato (cordon-trained, spur-pruned), and Soldera appreciates the importance of pruning the right way. He prunes his vines hard in winter and restricts the yields to between two and four bunches of grapes per vine. But the cane is allowed to grow as long as it wishes each season, because Soldera believes that what happens above ground is at least as important as what happens underneath it. The canes may therefore be as long as the roots-up to 28ft (8.5m), with an average of 118 leaves supporting 10.5 ounces (300g) of grapes. He may conduct a green-harvest if necessary and used to manage the canopy to expose the fruit more over the summer but, for the past few vintages, has abandoned this technique (affastellatura), preferring to keep the leaf-cover either as a parasol against too much sun or as an umbrella against too much rain.
While he has the greatest respect for Mother Nature, he does not regard her as some abstract, constant, and distant force, but rather as alive, changing, ever-present, and vulnerable. He is concerned about climate change and monitors it closely, finding it difficult to ensure, in increasingly extreme and unpredictable weather, that his vines have neither too little nor too much water. He is against irrigation but lays straw on his vineyards to help retain moisture, restrict the growth of grass, and reduce the competition for water. There are also vintages when he has had too much water, however, and over the past two years he has dug ditches to channel water away from the vineyards (another technique he learned on the family farm).
He insists that great wine can be made only from healthy, fully ripe grapes. He applies natural fertilizer (his own composted manure) as he deems desirable or necessary but avoids all synthetic herbicides, fungicides, and pesticides. He plows and hoes, and sprays copper and sulfur if necessary, along with a mixture of alcohol and propolis, a resinous mixture that bees collect from flowers and trees and use to seal small unwanted spaces in their hives, though it also has antibacterial and antifungal properties. Soldera also applies it, therefore, to pruning wounds, to help protect against esca, a harmful fungal disease that is dangerous even for mature vines.
While Soldera also analyzes the grapes as they approach harvest, he trusts even more to his own taste and likes to find the grape pips "nutty" around ten days before picking. But the weather, of course, may not be conducive, and he emphasizes the need to take risks if they are necessary to reach optimum ripeness. (He abhors herbaceousness in wine, but he is not one to confuse maximum with optimum ripeness and agrees that many Brunellos, along with many wines from elsewhere, are overripe. He insists that balance is paramount and that a wine may be better balanced at 14-15% ABV than at 12%.)
He asserts that even when the weather before the harvest has been dry, 12 hours of rain may swell the grapes by 25 percent, and if those grapes are fermented, there will be dilution of 25 percent in the wine. In a difficult vintage, it may be necessary to hold one's nerve for weeks. He cites as an example the 1987 vintage, when there was frequent rain until October 8, by which date most producers had picked. But the weather was dry, sunny, and windy from October 9 to October 18, when Soldera began picking, and the result is a wine of which he is particularly and rightly proud. The small size of the vineyards is a great advantage in tricky vintages like 1987, 2002, 2007, or 2013 (when Soldera waited till after the rain stopped on September 22), in that they can be picked, by between 30 and 35 pickers, in only two or three days, making it easier to choose the best possible time.
Sangiovese puro, Sangiovese svanito
All of the grapes harvested at Case Basse are Sangiovese, which is of course as the production regulations for Brunello require. But as is now well known, some Brunello producers have attempted over the past couple of decades to change the regulations-and some have broken them-in terms of the wine's varietal makeup. Montalcino's modernists have argued that it should be permissible to blend in a proportion of other grape varieties, principally to render the wines more accessible and approachable to a broader range of consumers at an earlier stage. They have also pointed out that Bordeaux varieties such as Cabernet Sauvignon and Merlot were already being grown around Montalcino in the 19th century and that 10-15 percent of other black grape varieties were permitted in the first (1966) draft of the Brunello DOC regulations, even though this was later changed to the 100 percent Sangiovese rule.
The traditionalists have fought to preserve this rule, which they see as crucial to Brunello's identity, purity, and terroir transparency-to its tipicità; it is, after all, one of the biggest differences between Brunello di Montalcino and Tuscany's other great Sangiovese-based wines, Chianti Classico and Vino Nobile di Montepulciano. (And as Soldera has written, "Let's not forget that Nebbiolo, Pinot Noir, and Sangiovese are the single varieties that make the greatest wines in the world.") Among the most influential and vocal supporters of the 100 percent Sangiovese rule have been Soldera and Franco Biondi Santi (whose death, in 2013, deprived Soldera of a close and valuable ally). Soldera is credited with helping secure the landslide victory in the October 2008 vote among Brunello producers in favor of retaining the 100 percent Sangiovese rule, not only for Brunello di Montalcino but also for Rosso di Montalcino. (Producers who wish to blend in other grape varieties can sell the wines as DOC Sant'Antimo or as IGT Toscana.)
Soldera's staunch defense of Sangiovese (and probably his outsider status, too) also caused many in the region, however, to suspect that he was the whistleblower whose allegations of illegal blending led to the Brunellogate (Brunellopoli) scandal that broke in March 2008. After the four large producers initially implicated, some 90 smaller ones were also investigated, and large quantities of the 2003 vintage were sequestrated, while the 2004-07 vintages were also under suspicion.
Soldera has always strenuously denied that he was the whistleblower. But the belief was sufficiently common and persistent that when somebody broke into Soldera's cellar on the night of December 2-3, 2012, and opened the taps on ten large casks containing the wine of six vintages (2007-12), sending two thirds of that production down the drain, there was much speculation that it was in revenge for those who had suffered from Brunellogate.
Like much else that was said and written in the immediate aftermath of the tragedy, which made headlines around the world, such speculation was very wide of the mark. The crime was actually committed by a disgruntled ex-employee, Andrea Di Gisi, who was found guilty and sentenced to four years in prison on March 21, 2013. But it is indicative of the suspicion surrounding Soldera the outsider that some have even accused him of paying Di Gisi to destroy the wine as part of an insurance Scam. The wine was indeed insured-it would have been very surprising, especially given Soldera's background in insurance, if it had not been. But the compensation was certainly no higher than the value of the wine would have been. And anybody who thinks that Soldera might destroy large volumes of his own wine has no understanding of his motivation or the pride he takes in his work. Soldera, along with the rest of his family, was distraught, feeling "pain, anger, and incredulity."
Solidarity and separation
The Brunello consorzio initially appeared very supportive of the Solderas and issued a press release very shortly after the attack, stating that its president, Fabrizio Bindocci, "would like to demonstrate his solidarity with Gianfranco Soldera in condemning this act that has affected all the producers of Brunello and the entire region of Montalcino and would also like to express the solidarity of all the 250 member companies of the consortium who feel directly affected by such a shameful episode." At a special meeting of the consorzio on December 7, 2012, it agreed to arrange "a collection of wine among its members to donate to the Case Basse company" and issued a second press release to that effect.
But however well intentioned this offer may have been, it was ill conceived, given Soldera's independence and pride. And on December 12, 2012, Soldera, as well as expressing the family's gratitude for all the solidarity and support they had received from all over the world, said in a press release that while the consorzio's offer deserved their "heartfelt thanks," "it is preferable, in our opinion, that the revenue gathered from this action is not allocated in favor of Case Basse but rather to activities of research and experimentation on the Sangiovese grape variety and wine in the Montalcino area and its promotion all over the world." "As far as we are concerned," Soldera continued, "we intend to carry on our activity under our own strength, as well as with the appreciation and support of our distributors in Italy and all our importers and loyal customers."
As well as a faintly farcical volte-face, there was a tragic inevitability to subsequent events. On March 22, 2013, Soldera issued a press release announcing the result of the Di Gisi trial but also that he had sent his "irrevocable resignation" to the consorzio. A week or so later, the consorzio published another press release saying that it was expelling Soldera, on the basis that despite his resignation he would have continued to be a member until 2015, and that it was also bringing a case for libel against him on the basis of an interview published in the Corriere della Sera newspaper on March 26.
Here Soldera was reported as saying, "They wanted to give me their wine: I would have had to bottle it as if it were my own, not knowing where it came from. An inadmissible and offensive proposal, a real fraud to the consumers." And one can certainly understand his reluctance to sell under his own name a wine that was not his own. The consorzio, however, insisted that it had always envisaged what it called "the wine of solidarity" as being sold "with a different bottle and label." And in the aftermath of Brunellogate, it was clearly very sensitive to any mention of "fraud": "We consider the lawsuit a necessary course of action," it explained in the press release, "to safeguard the image of the winemakers, of Brunello wine, and of the entire territory of Montalcino. We feel deeply offended and damaged by these and other negative statements on the consortium and the winemakers made by Mr Soldera following the event that struck him. Our decision was made as a result of the request voiced in unison by the winemakers to take a strong measure against someone who offends the reputation and work of each one of them. This is the only reason behind our decision, and we are very firm in underlining it, once and for all."
At a distance, and from the outside, it is easy to see both sides of the argument-and the whole thing as a fairly obvious misunderstanding, willful or otherwise. But in the atmosphere of heightened mistrust and tension following Brunellogate and the attack on Case Basse, the relationship between the community and the outsider was stretched to breaking point. The case against Soldera was not settled for nearly two years, but on February 12, 2015, he was acquitted of the charge of libel, against the consorzio or anybody else, by a court in Milan.
The cellar and cellar practices
The attack on Case Basse in December 2012 was so devastating because of the exceptionally long time that Soldera has always allowed his wines to mature in cask-anything from 48 to 75 months-and the unusually large number of vintages-five or six, including the one awaiting bottling-that are therefore in the cellar at any one time.
The cellar itself is highly individual. Soldera's first vintages were vinified in buildings that were far from ideal, so he commissioned from architect Stefano Lambardi a cellar that was far more in keeping with his vision-a building that would be harmonious in its proportions, as natural as possible, and harmonious in its surroundings. Lambardi has described it as "a kind of grotto [made] using only natural materials, stone and iron." It was dug 46ft (14m) deep and given a stone floor. The walls are metal cages some 3ft (1m) deep, filled with loose stones, beyond which there is a 15.75in (40cm) space in which air can circulate and rise to the surface, then the soil. Soldera wanted to avoid concrete, which he believes has it own smell and does not "breathe" in the way that he wanted the whole building to breathe. The humidity is a fairly constant 85 percent, and the temperature 55.4°F (13°C).
After harvest, the carefully selected grapes are brought here. They are not crushed but are destemmed, then fermented in cone-shaped Slavonian oak vats using only indigenous yeasts. Soldera is fascinated by yeasts, and he employs researchers at the University of Florence to take and analyze samples of the wine every day during the fermentation. He provides a summary of the results in the technical sheet for each wine after it is released, writing of the 2008, for example: "During the early stages of the fermentation process, the non-Saccharomyces yeast populations (Kloeckera apiculata and Candida zemplinina) reached maximum values of 40 million cells per milliliter. On the third day of fermentation (alcohol = 5%), the wine yeast Saccharomyces cerevisiae became the predominant species, growing up to 43 million cells per milliliter and, hence, it continued regularly the wine fermentation until its completion." Soldera has been funding research on yeasts for more than 21 years. He admits that they are still something of a "mystery" but is convinced that "everything works best when Nature is left to itself " and that those who intervene at this stage "must imagine themselves as gods." He likens man's role in nature to that of "the magician's apprentice-and when he gets it wrong, we end up with the atomic bomb."
The fermentation and maceration of each new wine lasts anything from 28 to 35 days, and the fermentation temperature may rise as high as 100°F (38°C), since there is no temperature control. Soldera himself is in charge of the pumping over. It is he who decides when to rack the wine, though in this and other decisions he was advised for 35 years by Giulio Gambelli, il grande maestro del Sangiovese, whom he retained and valued as a consultant from 1976 until his death in 2012.
The malolactic fermentation generally begins as soon as the alcoholic fermentation has stopped and normally lasts around 15 days, before the wine is transferred into the large (50-85hl) Slavonian botti (oak casks), where it will age for the next four or five years. The modernists in Montalcino have been winning the battle over maturation times for Brunello, the legal minimum time in wood having been reduced from three and a half years, to three years (in 1991), then two years (1998), even though the wine still needs to stay in the cellar for a total of four years before being released. Moreover, since 1996, the wood could be oak barrels of any size, opening the way for barriques, a high proportion of which have been new, which have left their own more obvious mark on the wines. Soldera despises barriques for Brunello and persists with the traditional botti, made from Slavonian oak that has been air-dried for 12 or 13 years by Garbellotto, the cooper based in Conegliano, Veneto, since 1776.
Each cask of wine is racked two or three times during its first year, once or twice over the next three or four years, and is analyzed every month by researchers at the University of Florence to monitor its chemical and microbiological stability. It is bottled direct from cask without any fining or filtration, and with the addition of what is believed to be the minimum necessary quantity of sulfur dioxide, for a total SO2 of 50-60mg/l (the legal maximum being 150mg/l). The bottles are produced specially for Soldera, and he attaches great importance to the darkness of the glass, as well as to the interior smoothness of the neck and the resulting tightness of the seal, the corks (26/50mm) being chosen with equal care. He does offer his wine in magnums but believes they offer a less perfect seal so may not necessarily age more gracefully over the longer term.
The wines and vintages
What is actually in the bottle is very simple in some ways, less so in others: simple, in that all of the wines are Soldera, all from the Case Basse estate, all pure Sangiovese, and almost all the best possible expression of the place and the year; less simple, in that the relationship between the two vineyards and the names under which the wines have been sold is not obvious (though the table below clarifies this as far as possible).
For me (and I suspect, for most others who have enjoyed Soldera's wines), the delphine S would always be cause for excitement and sufficient reason to buy and to drink them-whatever the vineyard(s), the vintage, or the official designation (Brunello di Montalcino Riserva, Brunello di Montalcino, indicazione geografica tipica [IGT] or vino da tavola [VDT]). But for such original and special wines, it is natural to want to know more, without there being any risk of losing the magic. And if the exact origin and terminology of the wines can seem confusing and inconsistent, they nevertheless reflect something of Soldera's restless personality and his constant striving, as he himself puts it, "to reach the highest quality I can." That he is also prepared to clarify the situation as far as he can reflects the importance he attaches to originality and transparency; he stresses that unlike almost all other alcoholic drinks, "you can see the place that great wine comes from." At the same time, he ridicules the fact that "wine is the only food product where you are not required to list any of the ingredients other than sulfites-which are a natural by-product of the wine."
The most obvious (but not the most important) change over the years has been in the official designation of the wines. Until 1999, there were assorted combinations of Brunello di Montalcino Riserva, Brunello di Montalcino, Rosso di Montalcino, and vino da tavola (the higher designation in any given vintage normally coming from Intistieti). From 2000 to 2006, however, the entire production was sold as Brunello di Montalcino Riserva (from whichever vineyard), with the exception of 2005, when there was a Riserva (from Intistieti) and Pegasos, an IGT Toscana (from Case Basse).
At the time of the attack on the cellar in December 2012, Soldera had bottled and shipped as Brunello di Montalcino Riserva some of the 2006 vintage. He immediately suspended all shipments of his wines, in an attempt to reduce speculation on the secondary market, but when he resumed shipments in March 2013, he also resigned (as we have seen) from the consorzio and made the decision to sell the rest of the 2006 wine as Toscana IGT, with "100% SANGIOVESE DALL'AZ. AGR. CASE BASSE" appearing prominently on the new label in bold red type. This is how all of the wines will be sold from now on, Soldera relying on the family name as the sole and sufficient guarantee of quality. "What's important," he insists, "is what's in the bottle and what consumers are prepared to pay for."
The most important change in the wines themselves since 2006 is that they will be blends of the two Soldera vineyards-Intistieti and Case Basse-which, hitherto, had normally been bottled separately. For almost 20 years, however, there had been exceptions, since the 1996, 1997, and 2002 vintages were co-fermented (as was the 2014 vintage) due to the very small size of the crop. For the "lost" 2007-12 vintages, blending might anyway have been necessary, due to the drastically reduced volumes, most of the surviving wine having been stored in smaller barrels (left untouched by Di Gisi) that were used for topping up the larger barrels. The quantities are painfully small-though not as small as suggested by some early accounts, where the loss of these vintages was reported to have been total. There are roughly 2,000 bottles of the 2007, released in September last year; 10,000 bottles of the 2008, also released in September last year (see WFW 47, pp.58-59); 8,500 bottles of the 2009; 550 bottles of the 2010 (which was in stainless-steel tanks at the time of the vandalism); and 3,500 bottles each of the 2011 and 2012.
Mercifully, there are more normal quantities of the 2013 vintage-probably some 16,000 bottles in total. But for it, too, the fruit has been co-fermented, since Soldera now sees this as the best way of achieving most consistently the superlative quality he has always sought-even when his hand has not been forced by the vagaries of men or the weather.
When I first met Soldera in 2006 (I have met him five times since: twice in the UK, three times in Italy), he described 29 of his (then) 32 vintages as good or better. The three exceptions were 1976 (a drought year), 1989 (another drought year), and 1992 (a challenging year in which he admitted to mistakes in the selection during the green-harvest and harvest). He professed himself happy enough with the 1992, however-not least in that he learned the lessons that allowed him to produce an even better wine in the even worse 2002 vintage-which he boldly released as Brunello di Montalcino Riserva, and which has been widely recognized as the best wine of the region in a very difficult year.
One of the many reasons why Soldera has won so much respect is this ability to produce great wines even in the trickiest vintages-and based on early barrel tastings, the results in 2013 and 2014 certainly seem to be equally remarkable in that way. But such quality is, of course, very hard won. Even in a good year, the crop is small due to the poor soil and the strict pruning; the average annual production from Soldera's 8ha (20 acres) of vines over the past three decades-which could legally have been around 60,000 bottles, even while he was still selling most of it as Brunello-has been only one quarter of that, around 14,000-15,000 bottles. But in a bad year, rigorous selection reduces the yield further: There were only 6,000 bottles of the 2002, far fewer than of the "lost" 2008 and 2009 vintages.
In the glass
Soldera is almost as meticulous in the consumption as in the production of his wines. He is strongly opposed to decanting in advance, believing that then "you always miss something"; he prefers for the wine to be opened shortly before serving, and to let it open in the glass, over at least one hour, and ideally over three. This is one reason why he occasionally serves only one wine throughout a meal and thinks that five is the maximum number of wines that can be appreciated properly at any one sitting. Another reason for this limit is his very strict no-spitting rule, which everybody must obey in his company. He insists on this partly out of respect for the wine and the winemaker, and partly because he is convinced that the wine cannot be enjoyed fully unless it is swallowed.
The glass is important, too, and characteristically, when Soldera couldn't find one he deemed worthy of his wines, he had one designed and manufactured specially for them in Slovenia in the early 1980s. Fine, and with a large, round bowl of lead-free glass, it is available for purchase through the same agents as sell his wines (Raeburn Fine Wines in the UK; Bacchanal Wine Imports, Farm Wine Imports, and Volio Vino in the US). The serving temperature matters as well, of course, and should, Soldera believes, be in the range of 62-64°F (17-18°C).
And then what do we find in the glass? Soldera himself identifies a few of the abstract qualities that he admires in wine (and believes his wines possess, with which most would surely agree): "You can tell a great wine by its harmony, elegance, complexity, and naturalness," he has written. (He believes rarity and typicity are also essential, but these qualities might not be so discernible on a first tasting.) "This means balance and proportion, refinement, and manifold sensations of aroma and taste […]. A great wine is long-lived: It must improve, at least in the first 20 years, and give different sensations as time passes." He will also elaborate a little on these qualities-saying that it is the harmony in his wines that gives the impression of "sweetness," rather than any sweetness per se (certainly correct) and that "the harmony in wine is like the harmony in music"-but not very far. He will also recognize a few more concrete descriptors-fruity, floral, spicy-but not very many.
He clearly (and rightly) feels that most words would not adequately convey the added dimension of greatness his wines possess, and seems to place at least as much trust in the more graphic representations of the "sensory profiles" of his wines, as supplied by the Centro Studi Assaggiatori di Brescia using the TrialTest devised by Professor Luigi Odello. These cobweb diagrams present reassuringly similar (but not the same) shapes, based on criteria such as Olfactory Intensity (high, 6.5/7 for the 2008, for example), Floral (medium, 4/7), Fruity (medium-high, 5.5/7), Vegetal (low, 2/7), Spicy (medium-low, 3/7), Structure (high, 6/7), Spherical Perception (high, 6/7), Acidity (mediumlow, 3/7), Bitterness (low, 2/7), Astringency (medium-low, 3/7), Aromatic Richness (high, 6.5/7), and Persistence (high, 7/7).
And yet-only apparently paradoxically, and very typically-Soldera attaches the highest importance to the very human and subjective qualities of enjoyment and pleasure: "Wine is for pleasure, and if it doesn't give you pleasure, you shouldn't drink it. Like music, wine is about emotion," he says. "I make wine, above all, because I like drinking it […]. A great wine gives satisfaction, a sense of wellbeing, the desire to drink it again and again," he has written. So, he appreciates more those who attempt to describe how a wine makes them feel, rather than those who attempt to describe how a wine tastes to them; and he respected Luigi Veronelli (the great Italian wine and food writer who died in 2004) for his ability to do the former well. For Soldera recognizes that expressing feelings is even more difficult-indeed it is well-nigh impossible: "You cannot communicate emotion; only disappointment or enthusiasm."
I have been fortunate enough to drink or taste 25 of Soldera's 39 vintages from 1975 to 2013, including all those from 1998 onward (the five most recent only from barrel), many more than once. This would not be the place to offer detailed tasting notes on all of those wines, and the notes would stretch back over ten or more years; always as inadequate as Soldera himself would suppose, many of the notes would also now be very out of date.
Moreover, the old clichés about every bottle being different, and every glass changing with every sip, seem particularly and powerfully relevant for Soldera's wines. In most cases, I have no reason to suspect that such differences in the same wine had anything at all to do with storage, as only one or two bottles have seemed in less than perfect condition, and while different, most were equally wonderful. It may have had something to do with the bottling of the wines-by hand, normally straight from one large cask-those shining specially brightly having perhaps come from the very heart of the vat. Even more than that, however, I like to think it has something to do with the astonishing complexity inherent in the wines, "the infinity of possibilities" that Soldera cultivates at Case Basse that is somehow translated into an infinity of realities, every twist of the kaleidoscope resulting in a different but still recognizable pattern of symmetrical but swirling colors and shapes.
Even communicating how the wines taste to me is unusually challenging. But among the abstract qualities, concrete images, and flights of fancy that appear most frequently in my fumblings and ramblings are: brilliant garnet, luminous ruby (the wines get darker); clean, earthy, graphite, licorice, tobacco, herbal, floral, fragrant, damask rose, tea rose, lavender, violet, heather honey, cherry, kirsch, cranberry, gamey, savory, spicy, sandalwood, ethereal, enigmatic, exotic, rich, warm, lifted, penetrating, risqué, vivid; beauty, elegance, finesse, grace, race, succulence, satin, silk, velvet, harmony, nuance, subtlety, immediacy, intensity, purity, transparency, tenacity, vibrancy; densely layered, endlessly expansive, naturally expressive, effortlessly grand, gloriously "sweet," gently flourishing, seamlessly integrated, seductively supple; a ballet dancer sur pointe; Redouté's Roses; spider's-web delicacy, intricacy, symmetry, and strength; a warlord schooled in the arts; floating toward the horizon… And they appear to be underlined (as I struggled to come up with anything better) for wines such as the 2008 Toscana Sangiovese IGT, 2006 Toscana Sangiovese IGT, 2005 Pegasos Toscana IGT, 2002 Riserva, 2001 Riserva, 1998 Riserva, 1994 Brunello, 1991 Riserva, 1990 Riserva, 1981 Brunello… But in Soldera's dualistic terms (disappointment or enthusiasm), I would be enthusiastic about almost every one of the 30 or so wines that I have tasted. I have not tried the 1979 Brunello, though Soldera thinks that it is currently the most sublime of all.
Communicating the emotion generated by Soldera's wines, as he would prefer, would require Jeffordian poetry, Johnsonian prose, or Theisian powers of self-analysis and self-revelation-and is certainly well beyond me. But my random one-word selection might include, beyond the constant and obvious fortunate, grateful, greedy, happy, and thirsty: awe-struck, dumb-struck, captivated, enchanted, exhilarated, enraptured, refreshed, seduced, thrilled, animated, calmed, humbled, enlightened, inadequate, empowered, enriched, impoverished, ennobled, enslaved, privileged, unworthy, alive, mortal, in the moment, out of time, in communion, in isolation, airborne, earthbound, feather-light, transported, uplifted, overwhelmed, subsumed-the conceptually paradoxical emotions perhaps at least reflecting the conceptually paradoxical qualities of great wine, even though the emotions remain starkly and stubbornly separate and stranded on the page, while the qualities somehow cohere in the glass.
Such emotions, at such intensity, come at a cost to Soldera-"Beauty and goodness take a lot out of you"; "Beauty and excellence take time, experience, and large investments," as he himself puts it-and at a price to us. When his UK agent, Zubair Mohamed of Raeburn Fine Wines, first started working with Soldera, he was initially slightly taken aback by the high price. (And the price, incidentally, is not inflated as much as it might be by speculation, which Soldera controls as far as he can by allocating his wines to a few carefully chosen agents around the world-80 percent of his production is exported-and limiting quantities in Italy itself to only three bottles per merchant.) But Soldera challenged him to name five better wines from anywhere in the world that were better, finer, purer, and less expensive. He couldn't do it, and neither can I.
Soldera is often alleged to be famously dismissive of wines other than his own. And I have heard a few off-the-cuff comments from him-"Don't talk to me about white wine"-that might support such a view. But if his palate might best be described as discriminating and far from eclectic, he does appreciate quality when he finds it elsewhere: in old Biondi-Santi Brunello (the '45 or the '55), in old Giacomo Conterno Barolo Monfortino (the '47 or the '82), in Bartolo Mascarello or Beppe Rinaldi Barolo (not the Brunate-Le Coste, but the 1,000 or so bottles of pure Brunate that he reserves each year for himself and his friends), in Josko Gravner Ribolla Gialla (not really "white," after all)… And the priority he attaches to the pleasure principle leads him to recognize, as much for his own as for any others, that "wine is, and always will be, subjective. The same bottle can be worth €500 to one person and not even €1 to another."
A man to know all things
Gianfranco Soldera is a man to know all things. And occasionally he gives the impression that he thinks he does. But self-belief, conviction, and determination are essential qualities in an outsider. (Charm, courtesy, generosity, hospitality, and openness are not, though I have also experienced all of these equally from Soldera and his family.) And while Soldera believes he is right most of the time, he knows he is not right all of the time; he admits to mistakes and thanks those who point them out. He knows there is a lot he does not know. He attaches great importance to expert and independent scientific research-partly to corroborate his existing beliefs, certainly, but also partly to correct or expand them. An arrogant or deluded man recognizes no authority other than his own, sees no need for his convictions to be confirmed as true, and persists in them even when they are exposed as false.
Soldera is very skeptical about "technology," which is often, he believes, and not only in wine, "destruction sold under the banner of progress." But while he may seem very traditional in some ways, he mistrusts, as well as respects, tradition, "because men tend to follow in each other's mistakes." He knows that "it is possible to learn from science" and that "it is a question of what we do with it."
He sees no necessary opposition between nature and science. Indeed, he insists that "natural winemakers will need to do more and more research in order to continue making natural wine." Case Basse must be, as he says, one of the most studied estates anywhere in the world. Since the first started in 1994, he has supported several long-running studies there (currently eight) with several research institutes or universities (in Brescia, Florence, Milan, Piacenza, and Siena), and 12 doctoral theses have been based on it so far. Overall, Soldera says that he spends roughly ten percent of his annual turnover on research, and he publishes some of the results on his website.
It is a great missed opportunity-surprising in some ways, if not in others-that more young winemakers around Montalcino itself do not ask to come to Case Basse to learn, in the way that young Burgundian winemakers used to flock to Henri Jayer's estate in Vosne-Romanée in search of inspiration and knowledge. Any young winemakers who were well motivated would be equally welcome at Case Basse. So, it seems that it is, again, Soldera's outsider status that keeps them away.
Beyond Montalcino itself, however, Soldera is a generous and influential supporter of young researchers-not only those who are directly involved in the ongoing projects at Case Basse, but also those who are pursuing other relevant studies. In 2010 he established the International Brunello di Montalcino Case Basse Soldera Award for Young Researchers, which he has continued to offer every year since. Applicants must be graduates under 35, and the proposed research may be on any aspect of viticulture or winemaking, legislation or marketing, as long as it relates to Montalcino and Sangiovese. Under Professor Mario Fregoni, a member of the French Academy of Agriculture and an honorary president of the International Organization of Vine and Wine (OIV), an honorary committee and a steering committee of distinguished Italian academics judges the submissions (in English or Italian). The winner is announced at a ceremony in Rome, where the President of the Republic also awards a medal to the winner and the runner-up.
The two most recent winners were Dr Lorenzo Brilli (2014), for research on "The Influence of Interannual Meteorological Variability on Yeast Content and Composition in Sangiovese Grapes"; and Dr Salvatore Filippo Di Gennaro (2013), for research on "Precision Viticulture in Response to Global Warming," involving drones and thermal imaging of vineyards (with which Soldera himself has been experimenting for the past four years). Other recent submissions have been on subjects as valuable and various as Drosophila suzukii, the anthocyanin profiles of Montalcino Sangiovese, the geographical traceability of wine, the changing sensory profile of wine after opening, and the Brunello market in terms of its end consumers.
Soldera is as supportive of disadvantaged children as he is of high-powered young researchers, donating special bottlings to children's charities such as The Grape Foundation and Chain of Hope, which they then sell to help fund their work. One of only two 5-liter bottles of Soldera's 2006 Brunello Riserva, with a special hand-drawn label signed by him, fetched £35,000 at a Chain of Hope auction in London in November 2014.
Jeremiah and the blood of Jove
Soldera has always looked to the future. "The past is the past," he says. "We must look to the future." And in his more forthright prophesies on many aspects of politics and society, as well as on wine-first published in his aptly titled Controcorrente ("Countercurrent") column for the review Il Chianti e le Terre del Vino from 2006 to 2011, and republished on his website, along with his Oinos column from 2012 onward-he seems like a latter-day Jeremiah, warning of the destruction not of Jerusalem but of Montalcino and of Italy; of the risks of abandoning not the one true God in favor of false gods, but the one true grape variety, Sangiovese (whose most poetic root is sangue di Giove, "the blood of Jove"), in favor of false grape varieties. There even seems to be a parallel in God's promise to Jeremiah: "And they shall fight against thee; but they shall not prevail against thee; for I am with thee" (Jeremiah 1:19). We shall have to hope that, unlike Jeremiah's prophecies, not all of Soldera's come true.
A quintessence even from nothingness
What has come true is Gianfranco and Graziella Soldera's dream of creating a wine estate, a garden, and wines of the highest individuality and quality-"a quintessence even from nothingness" (to borrow from John Donne). At Case Basse, Soldera started from scratch, but with astonishing intuition he recognized its potential-a quality he greatly values: "Music is potential; wine is potential"-and realized it in wonderful ways.
Soldera believes that what matters most in human terms for the production of a great and original wine is "the culture and the knowledge of the man himself, as an interpreter of nature in a particular place." Fortunately, he had the culture and the knowledge necessary. From his early life, he learned about good food and wine, about the importance of family and of nature. He came to appreciate literature; he cites Ancient Greek and Roman writers-from Sophocles, to Virgil-and reads Italian writers from Dante onward. He came to love music-above all, Mozart, but also composers from Beethoven, Brahms, and Wagner, to Mussorgsky, Tchaikovsky, Boccherini, Rossini, and Verdi. He learned that "harmony and proportion have to be the basis of every one of man's actions."
The dream might have ended with the attack on the Soldera cellar in 2o12. "In these past few months," he wrote afterward, "everything has changed for my family." But in fact it only made him all the more determined to keep the dream alive. "From the start, we felt the strong will to react, fight back, not back down […] to demonstrate our strength and determination […] to continue producing our wine exclusively from grapes from our Sangiovese vineyards." More recently he has written, "The wound is still open […] and I think it will only close when we have ten large barrels full of our wine once more." All being well, however, he will have at least two barrels from 2015, his 40th vintage, and he will then be at least half way there.
While Soldera certainly wasn't crushed, or even humbled, by the attack, his suffering then does seem to have mellowed him, to have broadened the range of his sympathies-perhaps because of the sympathy he and his family received: "The solidarity expressed straightaway from all over the world, not only from the wine world, showed us that working exclusively for quality is much appreciated and acknowledged-certainly more than I thought, especially abroad."
Soldera may always have been very focused on Case Basse, but he cares about Italy and the rest of the world, too. "We all need to act responsibly at an individual level," he insists. "If we all say, 'It's not my fault, it's not my problem,' nothing will happen. We must not pass on to our children and grandchildren something worse than what we received."
Soldera will certainly not be doing that to his own family. His daughter Monica (who has the difficult task of translating for him, which she does with great patience and tact) and her husband Paolo have been helping full time on the estate for several years, and they have four children of their own, while Gianfranco's son Mauro is becoming more and more involved.
But Soldera will leave the wider wine world better off as well. He may often have practiced what he preached: "Man must always confront the whole world in order to improve." But he is not against the whole world, and the whole world is not against him. He may still be shunned by many in Montalcino. But in many other places there will always be those who, with open hearts, minds, and mouths, will welcome the great outsider in.