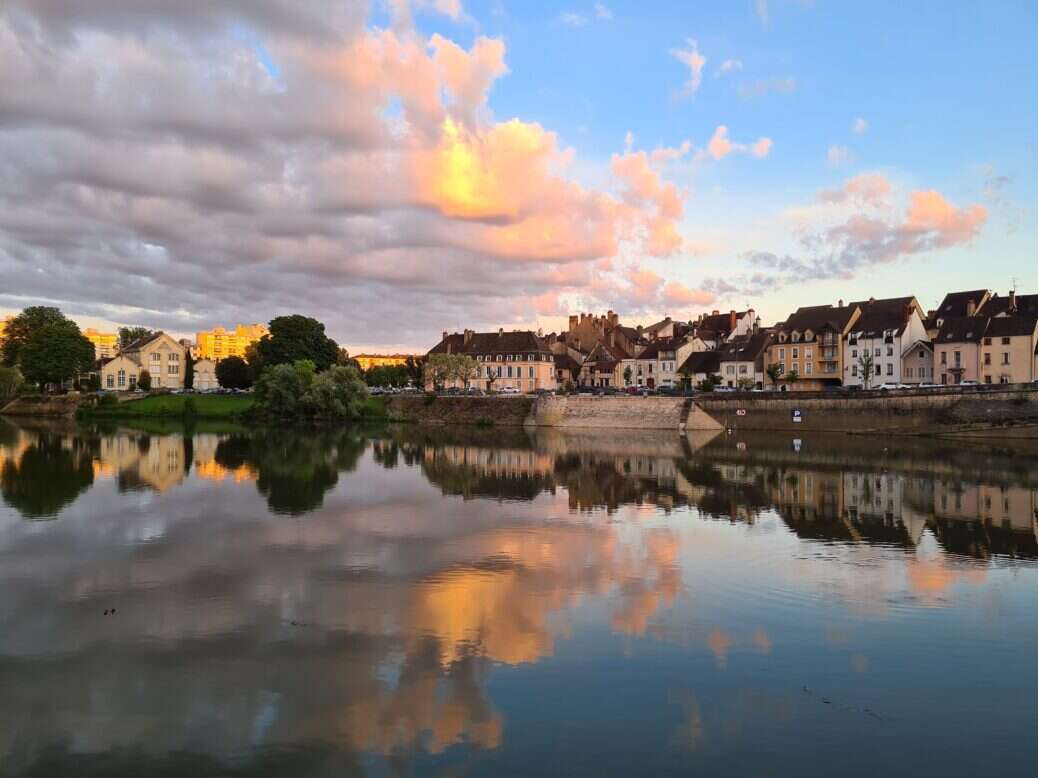 In the second instalment of her series on classic wine country dishes, Joanna Simon turns her attention to Burgundy and one of the region's oldest dishes, pochouse—a soupy freshwater fish stew that works particularly well with Chardonnay
If every cuisine has its holy trinity of ingredients—onions, pepper, and tomatoes in Spain's sofrito, for example— in Burgundy the trinity is wine, onions, and bacon, but wine, unarguably, is the first among equals. From the iconic dishes that trip off the tongue at the very mention of Burgundian cooking—boeuf bourguignon, coq au vin, oeufs en meurette—it's easy to assume that the wine (Burgundy of course) is almost invariably red, but snails may be cooked in white or red, and jambon persillé and poulet Gaston Gérard both use white wine, as does one of the region's oldest dishes, pochouse.
Dating back to at least the 16th century, and to an innkeeper in Châlon-sur-Saône, the variously spelt pochouse (pôchouse, la pochouse, pauchouse, occasionally pochouze) is a chunky, soup-like, freshwater fish stew, eaten with a spoon from a soup plate and made from the fish that were plentiful in Burgundy's rivers. The name may derive from la poche, the fisherman's bag; if so, it would explain the absence of a circumflex.
That pochouse is less common on menus today than in the past is a reflection of the state of fish stocks, consequent fishing restrictions, and hesitation to eat freshwater fish. But it's perfectly possible to make it with fish from sustainable sources, although not with the burbot (aka lote or lotte de rivière—not the same as monkfish) that was once a key ingredient and prized for its liver and roe.
The cornerstone of the dish is that there should be at least four kinds of fish, one or two of which, depending who you follow, should be oily (fatty), such as salmon or eel, and two or three of which should be white fish. Anne Willan (French Regional Cooking, 1981) suggests pike, trout, perch, carp and catfish. Michael Roux Jr (The French Kitchen, 2013), suggests tench, rather than catfish; others mention zander (aka pikeperch or sandre).
Whether the white wine traditionally used in the recipe was Aligoté, as some say, it's undoubtedly suitable, but so are simple, young Bourgogne Chardonnay and Chablis, or similarly styled young Chardonnays from elsewhere (not too fruity or oaky). In addition to white wine, the ingredients include the other Burgundian staples, onion, smoked bacon (or ventrèche) and garlic, and marc or fine de Bourgogne, for deglazing the onion and bacon sauté pan, or in some cases for flaming it. Some recipes also incorporate mushrooms, but considering the very long history of pochouse, the variations on it are surprisingly slight. The soup is thickened with a beurre manié and most recipes also use crème fraiche or heavy cream. The garnish is butter-fried croutons, first rubbed with garlic.
A wine match of substance
It hardly needs saying that pochouse is a substantial fish dish. It's one that I find a little too rich for Aligôte, although members of Les Aligoteurs, the grower-led Burgundian group that supports and promotes the variety, might disagree, particularly where old vines are concerned. No one will be surprised to find that Chardonnay is the grape variety for which the dish seems designed, and from Burgundy above all, but I could happily drink a cool-climate Chardonnay from elsewhere: to pick just one, Tolpuddle Vineyard Chardonnay from Tasmania's Coal River Valley, perhaps the 2017.
Chablis can work well when it has the depth of flavour and concentration of a good Premier Cru level wine and a few years' in bottle. That said, the 2018s—in theory too young—are, in general, already very drinkable. Among many producers, I would be happy with a Premier Cru from Domaine Pinson, the Fourchaume perhaps, a Côte de Léchet from Domaine Daniel Dampt, or a Vaillons from Domaine William Fèvre.
In Burgundy, where producer counts for so much more than village, you could dip into almost any village in the Côte de Beaune and find a wine to go with pochouse. From Ladoix in the far north, I would settle for Famille Carabello Baum's Ladoix Premier Cru Les Gréchets 2018 and from the south a Chassagne-Montrachet Premier Cru Morgeot from Domaine F & L Pillot.
To end on a very personal note, I drank my last two bottles of Domaine Roulot Meursault Les Luchets 2000 earlier this year. Yes, 2000: long forgotten, and found in an inaccessible corner of my exceptionally cold, humid cellar (as I prepared to move house), where they had lain since I bought them, just shipped. Both were splendid—pale, bright and barely ullaged—although bottles drunk some years earlier had seemed to be tiring. As so often, a wine that seemed to be fading comes back in a final burst of glory. I'm glad I drank them when I did. I only wish I'd thought to make pochouse to accompany them.