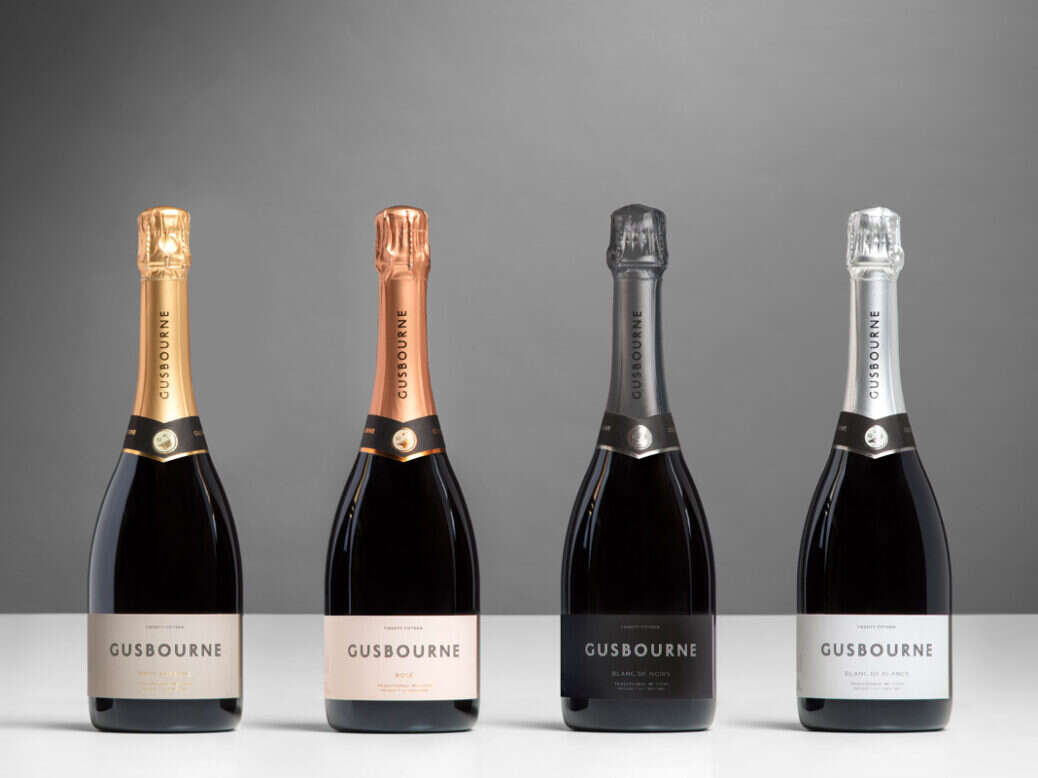 Gusbourne, the English sparkling wine producer, are delighted to be sponsoring the World of Fine Wine: World's Best Wine Lists awards ceremony this year.
Neil Irvine, Head of UK Sales for Gusbourne, said: "This year, it's particularly exciting to be involved because it's been such a challenging year for the hospitality industry. At Gusbourne, we work closely with some of world's best restaurants, and we know first hand how hard everyone has been working to provide a fantastic experience for customers. It's wonderful to have an excuse to celebrate them."
Gusbourne are no strangers to awards themselves, as the only three-time winner of the International Wine & Spirits Challenge English Wine Producer of the Year – having won the award in 2013, 2015 and 2017. They are the proud recipients of over 200 awards at international competition, and were awarded 23 gold medals and 8 trophies in 2019 alone.
Today, Gusbourne supply leading restaurants in the UK and abroad such as The Fat Duck, Le Manoir Aux Quat'Saisons, L'Enclume, AOC, and The Clove Club. They have exclusive sparkling wine listings at Whatley Manor, The Langham and The Corinthia Hotels, as well as Mandarin Oriental, Chatham Bars Inn, The Umstead, The Park Hotel Vitznau, Fearrington House, Grosvenor House, The Fontenay, The Athenaeum, Burj Al Arab Jumeirah Hotel, Moor Hall and Northcote. They are the official English Sparkling Wine supplier of the Goodwood Estate, and the wines can be enjoyed onboard the Belmond British Pullman and Cunard cruise ships.
Neil Irvine continued: "Those restaurants with truly exciting wine lists, showcasing the finest wines from around the world, deserve to be celebrated as destinations in their own right. We're really looking forward to seeing who tops the bill."
——–
About Gusbourne
In 2004, when the first vines were planted at Gusbourne Estate, we had a clear vision and a single goal: To create English Sparkling Wines that would stand up alongside the very finest offerings from across the globe. We've had our sights set on perfection ever since.
A deep respect for nature, an uncompromising quest for quality and a fastidious approach to detail is at the heart of everything we do–from the way we grow our grapes to the way we age our wines.
Focusing on the classic Champagne grape varieties of Chardonnay, Pinot Noir and Pinot Meunier, we believe that the only way to ensure the quality of our grapes is to grow them ourselves. That's why we plant predominantly Burgundian clones and why all the grapes used in our winemaking are sourced solely from Gusbourne vineyards.
Our winemaking is a slow and measured process. We follow strict, self-imposed parameters to maintain our exacting quality standards, and we ensure the best expression of our wines by keeping intervention to an absolute minimum throughout production.
Our tasting room, The Nest, is open all year round and we extend a warm invitation to anyone who wishes to enjoy the picturesque Kent countryside for a tour, tasting and to enjoy our award-winning English sparkling wines.
For more information, visit our website or follow us on Instagram.