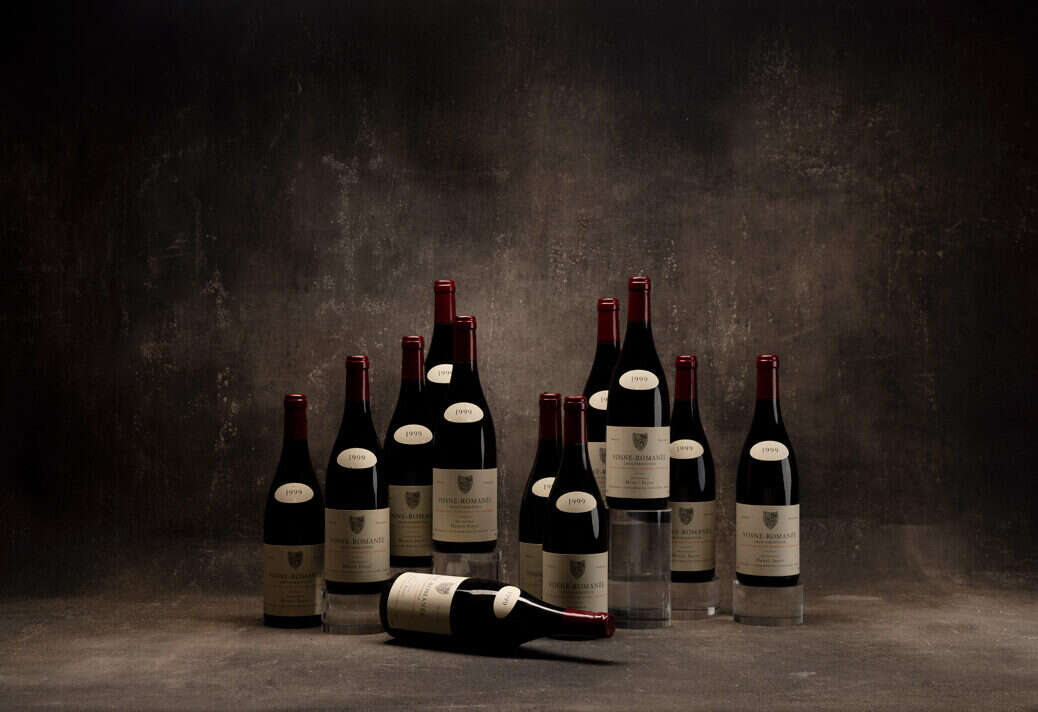 Liquid Assets 2020 is my 42nd Liquid Assets article. If I had invested in wine at the same time I started writing about investing in wine, I would have made at least 26 percent over the past decade. That is based on the performance of the Liv-ex 100 index (fig.1), which represents a traditional portfolio. First-growth Bordeaux only would have made me a little more, at 31 percent, while a broader, more diversified, more daring portfolio would have returned 68 percent over the same 10 years (fig.1).
Follow your nose
If I'd waited 18 months and begun investing in the summer of 2011, I'd have lost money on Bordeaux—especially first growths—but I'd still have benefited if I'd broadened my horizons. The motley crew of cases I've acquired over the past decade probably amounts to something closer to the Liv-ex 1000 than the 100—and sadly doesn't contain any first growths—but since I can easily drink them all in my lifetime, I won't be finding out whether they'd have made a good investment. It's still comforting to think, though, that the adage of buying what you'd like to drink would likely have served me well.
This approach would certainly have served any Pinotphile well over the past ten years, and especially over the past few years. Burgundy prices increased by 174 percent over the ten years to December 2019 (fig.2) and by 100 percentage points between January 2016 and December 2018. However, Burgundy's meteoric rise up to a double peak is a worrying replica of Bordeaux's in 2011, though not in quite such an extremely short space of time. Burgundy prices fell by 8 percent in the four months between September and January.
However, the region's trade share on the Liv-ex trading platform continued to rise, reaching almost 20 percent in 2019, compared to just under 15 percent in 2018 and less than 1 percent in 2010 (fig.3). The main loser was Bordeaux, which continued to cede territory, accounting for around 55 percent of trades on Liv-ex by value in 2019, down from almost 96 percent in 2010.
Back to my theoretical ten-years-on disposal and I'd be glad to have indulged in a little Champagne. Slow and steady wins the race: Champagne—apart from some predictable seasonality related to year-end festivities—is devoid of spikes or dips and has proved a safe haven for wine investors, up 90 percent over the past decade (fig.2). I would regret my Old World bent, however, since the Liv-ex "Rest of the World" index is the third-best performer over the decade, up 78 percent. Italy follows, then Bordeaux in all its guises, and in last place is the Rhône.
Vinous dystopia
If we put 2019 under the spotlight, we see quite dramatic-looking falls in all three indices over the last quarter (fig.4), resulting in overall annual losses of 3–4 percent depending on the index. This is unsurprising given the fraught geopolitical context: Brexit continuing to dampen the key UK fine-wine market, Hong Kong riots wiping out the on-trade and retail business in Asia's wine hub, and US–China trade wars creating additional tension. Not to mention climate catastrophe. It would have been hard, at the beginning of the fall, to imagine a less conducive international context for the fine-wine market. However, it was Trump's sudden 25 percent tariffs on most European wine below 14.1% ABV that proved the final straw. Introduced on October 2, 2019, this sent wine prices steeply down.
Even Italy and Champagne—seemingly arbitrarily excluded from this fate—saw prices suffer in October, though they were the only two regional indices in positive territory at the end of 2019, up 5 and 2 percent respectively.
The year 2020 at least promises greater certainty in some areas, but with the New Year come new worries. Brexit is a done deal (at least in one sense), and by the time this is published Trump will have announced a decision on the next step in the wine-tariff saga. When Trump threatened to increase tariffs to 100 percent, it sent shockwaves through the Place de Bordeaux. A handful of négociants have taken aggressive positions, sending ten or more container-loads of wine across the Atlantic in case tariffs go up further. Others, defensive, have sent none. Either play is risky, and with Bordeaux trade hardly thriving, there's a lot to lose. I wouldn't fancy betting on what Trump will do next.
Just when the political situation in Hong Kong looked set to settle, Covid-19 reared its head—another reason for people to stay at home. It's hard to assess any impact so far, since it coincided with Chinese New Year, so the wine buying had already taken place and there would have been a lull anyway. Négociants are putting on a brave face and reporting decent sales in Asia, but 2020 will be no utopia for the wine trade.
For the full article, please see WFW 67 2020 Q1