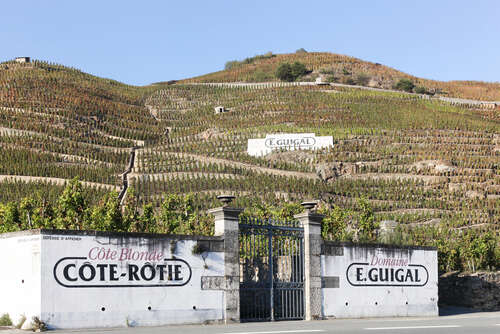 In her Liquid Assets Q2 2021 analysis, The World of Fine Wine 's auctions and secondary market correspondent Chloe Ashton looks back at the past few months, as well as to what the future might hold for the auction market.
Despite difficult times continuing due to the pandemic, fine wine is booming. As the world slumped past the somber first anniversary of the World Health Organization's declaration of an international health crisis, much of it amid a gruesome third wave, Liv-ex's wider 1000 index appeared weightless, rising to its highest-ever level at the end of March 2021, beating its previous price record of November 2018 (fig.1).
Flying high
The Bordeaux first-growth index—the Liv-ex 50—and the Bordeaux-dominant Liv-ex 100 have followed suit, each rising by 10 percent since March 2020. The latter has more than recovered its losses through 2019 and the beginning of 2020, while Bordeaux first growths lag behind in relative terms, their index remaining just under its best-achieving month of the past three years (August 2018) at the end of the first quarter of 2021. Both indices are yet to fly above the point of their respective all-time highs achieved back in June 2011, but they nonetheless display a positive trajectory going into the summer of this year.
On solid ground
On the ground in the UK, fine-wine sales have stayed solid in 2021 thus far. Will Hargrove, head of fine wine at Corney & Barrow, tells me, "Demand for wines across regions has been very good." Reflecting on the months that have passed since the pandemic began, he explains that while the first quarter of the year has seen buying patterns settle back "into the more traditional cycle," the positive effects of Covid-19—namely, the willingness of customers to buy and try a wider range of styles—seem to persist. He is pleased, too, that this continues to translate into the buying of back vintages for delivery, rather than collectors making significant dents in their stored reserves—a phenomenon that he and many of his comrades feared would slow down sales significantly when the health crisis first hit. He is not alone in reporting a strong start to the year. Matthew O'Connell, head of investment for Bordeaux Index, tells me, "We are seeing sales so far in 2021 just shy of the peak of 2011 figures—one of our best years ever." He specifies, however, that "the demand pattern is much more sustainable looking ahead into the rest of the year."
Disparate times
While it is a positive picture overall, the three-year performance of Liv-ex's regional indices shows a slightly more turbulent journey for certain regions (fig.2). The Burgundy 150 is yet to reach either of its previous camel humps, seen during the last quarters of 2018 and 2019. Burgundy prices nonetheless appear to have been boosted by the successful en primeur campaign for the 2019 vintage, as the index rose 3 percent in the first three months of 2021 (equaled only by the Rhône 100 for pace). Hargrove reports a very successful Burgundy en primeur campaign, with buyers willing to snap up wines at all levels—generic, village, premier cru, and grand cru—from respected producers. The longer regional performance retrospective also shows the Bordeaux Legends 50 index still flailing below its previous peak of October 2018, though its more comprehensive sibling fares better, sitting 1 percent above its 2018 high at the end of this year's first quarter.
Land of the free
Bordeaux and Burgundy have likely benefited in the immediate term from an early act of Biden's administration—the suspension of punitive US tariffs as of March 5 this year. Executive vice president of top US retailer Total Wine, Jonathan Bennett believes that the full force of this positive pivot is still to come. He tells me, "A lot of retailers are now starting to bring in previously tariff-eligible inventory from négociants and, more generally, are focusing on Bordeaux stocks again. With the pandemic continuing, though, the global supply chain remains in disarray—it will take a while for these shipments to arrive and thus to feel the full effects of tariff suspension." Though tariff removal means retail prices of these wines will likely decrease, stronger demand as a direct result could boost secondary market prices overall, heading into the summer and beyond. O'Connell suggests this particular consequence is already beginning to show: "We've seen a strong resurgence of Bordeaux and Burgundy demand from the US, given the suspension of tariffs. For Burgundy specifically, American buying has been particularly active on the top, blue-chip names."
Variety show
Elsewhere, the rise of the Champagne 50 and Italy 100 indices continues into the first quarter of 2021, having both already increased by 6 percent over the course of last year. These two indices join the Rhône 100 as the top benefactors of a diversification trend, accelerated by collectors at the start of the coronavirus pandemic. Interest from an avid fine-wine-drinking audience exploring beyond fine wine's most traded staples translates into both variety and volume. The WFW Drinkers' Index 50 registers its biggest ever jump, up from one quarter to the next between the end of 2020 and the beginning of 2021. Bennett confirms that, since March last year, "consumers were restricted as to where they could spend their disposable income, and much of this moved into the wine and spirits category"; even existing customers have been buying in higher volumes, but not to the detriment of quality. This lockdown effect appears to be lasting, and fine-wine lovers today are willing to pay more, for quality across top regions, almost than ever before. Indeed, only one of Liv-ex's regional indices falters heading into the second quarter of 2021: The Rest of the World 60 has stayed flat this year and has lost a token 1 percent of ground since March 2018.
Such widening of interest finds further evidence in Liv-ex's market-share split (fig.3). Bordeaux once again concedes space to all other regions apart from Champagne. After wavering in 2020, Burgundy's market share shows a return to form, achieving its highest ever level to date, of 23 percent in 2021, now just 13 percent behind Bordeaux. Burgundy's rebound is the possible cause of a slump in share volumes of the Rhône, Italy, and wines from the rest of the world, which, despite continuing their rise, do so at a much slower rate than was achieved between 2019 and 2020.
Auction update
Revenues from live or live-streamed global wine auctions totaled $73 million in the first quarter of 2021. The 20 real-time sales held by major auction houses between January and March this year prove the relative resilience of the sector, even within the ongoing context of a global health crisis and its economic consequences, achieving an increase by value of 21 percent on Q1 2020 (fig.4).
Within limits
The lower number of sales for the quarter corresponds to a reduction in the number of lots presented at each sale: 910 on average in the first three months of 2021, compared to 1,096 from January to March 2020. While partially symptomatic of more sales occurring within the period compared to last year, there is some evidence to suggest that this is also consequential of ongoing travel and social-distancing restrictions due to the pandemic. Andrew Currie, deputy director of press for Bonhams, describes such an effect on the live sale held by the British auction house in the first quarter of 2021: "It was smaller than usual, because the restrictions meant specialists couldn't travel to inspect the wines, either in the UK or abroad." He nonetheless qualifies that, in terms of actual conduct, the continued presence of Covid is barely of consequence: "The sale proceeded pretty much as normal; even in non-Covid times, most bidding is done by phone, on the Internet, and by leaving advance bids, so not being able to have bidders in the auction room is not really a factor."
Digital drive
Even if the nature of live bidding in an international market has kept its pre-pandemic behavior patterns, the introduction (or proliferation) of online-only auctions has proven profitable for a handful of key players. Acker Merrall & Condit retains its crown as the number-one highest-earning auction house thus far in 2021, and it continues to widen its lead ahead of the competition (fig.5). It achieves impressive numbers in the first quarter of 2021—$34.6 million, of which $4.6 million (13 percent) is from online-only sales. Fellow New York giant Zachys more or less matches this ratio, reaching live-sale revenues just over $13 million, and digital sales amounting to $2.4 million between January and March 2021. Of auction houses achieving revenues above $1 million in Q1 of this year, Sotheby's has best succeeded in capturing online bidders: Of its total sales figure in wine and spirits for the first three months of the year ($6.7 million), 50 percent originates from online-only bids.
Jamie Ritchie, worldwide head of Sotheby's wine, sheds light on the benefits of this particular sale type. "Online-only auctions have advanced bidding, an automated close, and we notify buyers if they have been outbid." He adds that "smaller, niche sales (under 350 lots) perform exceptionally well under this format."
Great demand
Though holding no online-only sales, Hart Davis Hart reached revenues of $16 million for the first quarter of the year, arriving in second place of all top auction houses. Its live-streamed auctions, unique to the house prior to the pandemic (when takeup of digital, video-streamed auctions became much more normal), continue to produce an unbeatable sell-through rate: All three of its sales held between January and March this year were 100 percent sold. Marc Smoler, senior vice president of Hart Davis Hart, tells me that engagement from customers with the house's auctions has been encouraging. He has witnessed "wine prices [going] up by 30 percent," adding that this percentage rise stretches even higher "depending on the category." This is matched by a "22 percent increase in the number of bidders"—momentum he expects to carry further into 2021. Charles Antin, head of sales at Zachys, is similarly positive about performance this year. "Zachys has been consistently averaging 130 percent of low estimates on sold lots," he tells me.
Burgundy and barley
As a category, Burgundy continues to prove the overachiever: "Leroy, d'Auvenay, Coche-Dury, Roumier, and DRC regularly exceed their pre-auction high estimates," Antin says. This traditional trend also holds true closer to the homes of these vinous icons: Parisian auction house Artcurial describes its first live auction of 2021 as "very dynamic," where "prices rose above their valuation most for Burgundy grands crus and premiers crus," as well as for "Bordeaux crus classés."
While the noble Bourgogne continues to be the major driver of winning hammer prices in 2021 (accounting for 16 of the 23 top lots disclosed from sales in January to March this year), other regions are also proving popular. Antin mentions that firm interest exists beyond the crown jewel of the auction court: "Bordeaux, the Rhône, and California have all seen a noticeable bump in activity lately." Sotheby's "Vine" online auction in March this year saw a collection case of The Primum Familiae Vini (covering iconic producers in Tuscany, Bordeaux, Alsace, Champagne, Spain, and beyond) and a "passport" to visit its members' properties sell for the sterling equivalent of $112,028—the fourth-highest hammer price of the quarter after lots of DRC, Leroy, and Dujac respectively. Hart Davis Hart's top lot of the quarter was a bottle of The Macallan 50-Year-Old Anniversary Malt, which reached a final hammer price of $83,650. Though not included in auction numbers that feature in this article's analysis, spirits-only auctions do appear to be on the rise. Sotheby's first dedicated spirits auction in New York rendered impressive results, with a one-of-a-kind original bottle of 1967 whisky from The Macallan's Anecdotes of Ages collection (with label artwork by Sir Peter Blake) selling for $437,500. Zachys, too, has "finally taken a full dive into the spirits world," with two dedicated spirits sales in April and May 2021.
Sound the gavel
Overall, and despite the convenience of remote bidding in any form, it seems that the excitement associated with the sound of a gavel continues to resonate with buyers, whether live in a physical auction room or watching via a live-stream. Ritchie confirms that "larger sales benefit from the live element" but that the phenomenon of advanced bidding combined with notifications when customers are outbid has clear merits. He explains, "This gives more transparency, which is greatly appreciated by new and younger buyers coming into the market, and it helps achieve higher prices." Whether due to such advancements made during Covid or simply thanks to a revival of consumer interest, the average top-lot price achieved thus far in 2021 suggests a genuine boom for the sector (fig.6).
Top lots in 2021 (to March) reached an average $119,638, just 2 percent shy of the average top-lot figure in the auction world's best year in recent history, 2018. A more cynical critic might put this down to a peak of purchases by default—customers with wealth who simply have nothing better to do during periods of lockdown and restricted travel—but the exceptional prices achieved in auction rooms thus far in 2021 replicate the behavior of fine wines on the secondary market. Could this signal that fine wine is finding its way again? For now, it appears to be treading a path previously interrupted between 2019 and 2020 by the ultimate macro-economic trifecta of Trump, Brexit, and Hong Kong's political unrest. As global vaccination programs continue to roll out, easing the catastrophic stranglehold in which coronavirus has had the world, we can only watch and wait to see if wine will stay its current course.