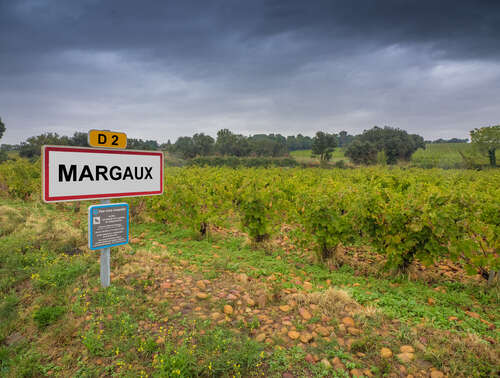 Chloe Ashton looks back on the Bordeaux en primeur 2020 campaign and picks out the wines that represented the best value and are still available to buy.
As summer wanes, the Bordeaux en primeur 2020 campaign seems a distant memory.
The season began hopefully, with Cheval Blanc an encouraging starter gun on May 11, 2021, keeping its 2020 opening price flat on the previous year, and with 20 percent more volume released to boot. As it would transpire, this was one of the great highs of an en primeur campaign that trundled across May into June, struggling to gain genuine momentum for weeks, and then ending with a sprint, as three of the four en primeur-participating First Growths released in the same week—June 21 to 25, 2021.
Given the reported high quality of the vintage, the usual darlings are now long sold—Canon, Carmes Haut-Brion, Lafleur, and the like. Nonetheless, this still leaves opportunity aplenty for some less obvious buys. Wine Lister's MUST BUY tool seeks to uncover them, flagging winning wines for quality and value within the context of a given vintage and appellation, which are then narrowed down by the all-important human knowledge—a new winemaker at an estate, a change in winemaking style, for example. Below are 10 Bordeaux 2020 en primeur MUST BUYs, considering where market availability might reasonably remain.
Margaux magic
The appellation's namesake premier cru could be 2020's wine of the vintage, and the rest of Margaux appears to have done very well across the board. The appellation's new treasure emerging from the last trio of en primeur campaigns has to be Brane-Cantenac. While the 2020's release price sits on the borderline of a repositioning (if a slow and largely reasonable one), the property's recent quality track record still makes it an exceptional value proposition for a second growth, and worth buying now as estate owner, Henri Lurton, and his team deepen their commitment to organic farming and biodynamic practises.
Such methods may well have rubbed off from another member of the Lurton family—Henri's brother, Gonzague has been quietly boosting quality at fellow Margaux estate, Durfort-Vivens since 1993. Indeed, the inroads he and his wife, Claire, have made show clear results in the data: Durfort has consistently been one of the top-ranking quality improvers for the last three en primeur campaigns.
The final Margaux estate worth highlighting is Emmanuel Cruse's D'Issan. The 2020 vintage contains two new grape varieties for the first time, hailing from recently purchased plots opposite a small passage to their premier cru neighbour. The Malbec and Petit Verdot from these parcels have helped produce as elegant a D'Issan as ever, but with deeper complexity.
The 'right' Bank?
Following the initial buzz from virtual en primeur tastings, many trade members remarked that the vintage appeared to favour the Right Bank.
Potential buy in 2020, Pavie, got its release timing spot on this year. Its Grand Vin was cleverly released on the same day as St-Emilion Classé A compatriot, Angélus, and at a slightly lower price. While Pavie does not always see great success post-release in price performance terms, critical commentary on the 2020 indicate a genuine turning point in the wine's style, which adds to its worth as a solid en primeur purchases.
Another St-Emilion estate, Beauséjour (formerly ad. Héritiers Duffau Lagarrosse) changed hands just before the en primeur season began. Following a star-studded bidding war, the property was finally won (and purchased) by the Courtin family (of Clarins fame), in partnership with Joséphine Duffau-Lagarrosse. Having tasted the already very promising 2020, this could be a smart inclusion in an en primeur portfolio, as the estate enters a new phase of ownership.
Beauséjour's former winemaker, David Suire, is responsible for the final Saint Emilion MUST BUY—he has been raising the game at Château Laroque since 2015. Though the quality consistency since is impressive, prices of this Grand Cru Classé have not shown signs of catching up with its calibre … yet. The 2020 (and 2019, if any availability remains) may well prove to be absolute steals by the time Suire has finished executing his vision in years to come.
Pomerol's primary rising star, La Conseillante, kept its followers waiting during en primeur, releasing alongside cousin property, Figeac, as the last two major wines of the campaign (excepting Petrus and Le Pin, sold strictly on allocation). The property celebrates its 150th anniversary this year, and the 2020 completes a triumvirate of vintages in a fresher style, honed by the careful hands of Marielle Cazaux.
Value choices
St-Estèphe estate, Lafon-Rochet—run by one of the great characters in Bordeaux winemaking, Basile Tesseron—followed the en primeur pricing rules to the letter in 2020. The vintage also marks the first with involvement of two master consultants—Jean-Claude Berrouet (of Petrus fame) and Eric Boissenot both partook in the blending of Lafon-Rochet 2020 (and it's delicious).
Malartic-Lagravière takes the quality-pricing medal in 2020 for Pessac-Léognan. Critical commentary, particularly for its 2020 red is exceedingly positive across the board. Perhaps due to its "value" reputation, the property's prices are yet to creep up to match its similar-quality neighbours, and thus make it well worth purchasing en primeur.
Finally, husband and wife duo, Claire and Gonzague Lurton, are behind another underrated estate earning MUST BUY status for the 2020 vintage—Pauillac's Haut-Bages Libéral (Cinquième Cru). The couple's hard graft in biodynamic practices and sustainability continue to pay off in quality, as Haut-Bages, too, has shown leaps and bounds over the last few vintages (and the relative prices have yet to follow).