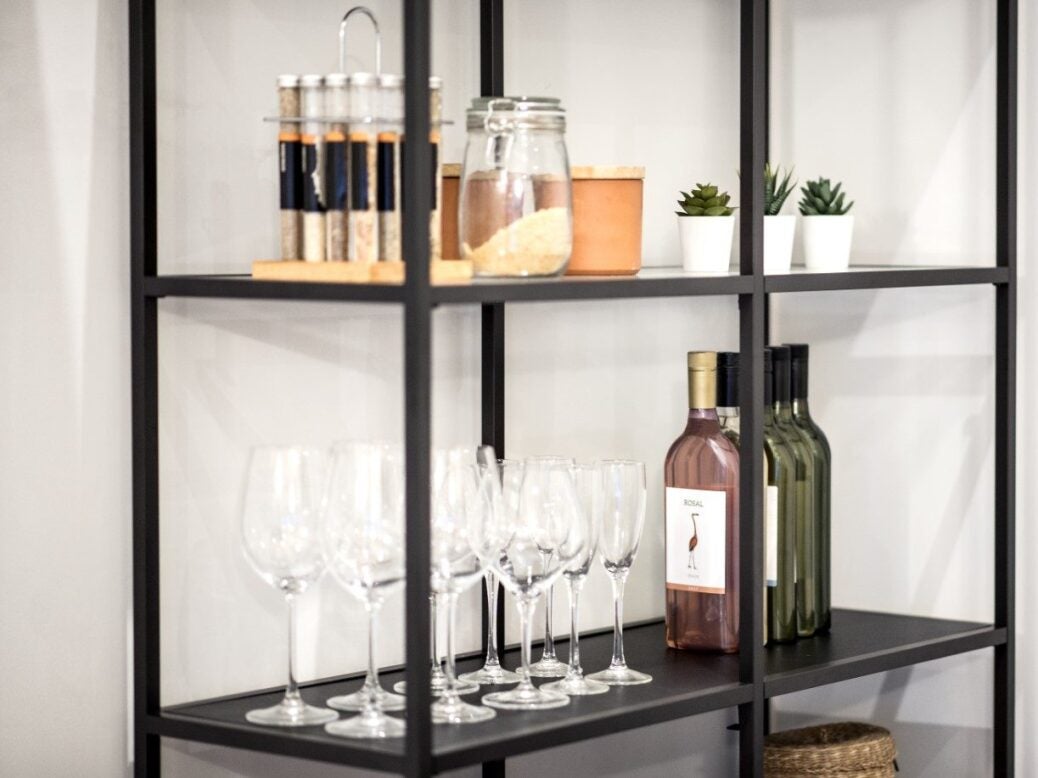 In the second part of her climate crisis series, Katharine Swindells explores the practice of reducing carbon emissions in wine packaging and distribution.
The wine bottle as we know it has been around for centuries—but as the wine world comes to terms with its carbon footprint, and sustainability becomes an ever more urgent issue, many in the industry are asking whether the ubiquitous bottle is overdue an update.
With some studies estimating that wine packaging accounts for upward of half of a bottle's carbon footprint, and worldwide shipping carrying a hefty financial and environmental cost, innovators are looking for ways to update wine packaging and increase its carbon efficiency.
This article is the second in our ongoing data-led series exploring the intersection between the wine world and the climate crisis, and the frontiers of wine's push for sustainability. Growers are seeing the impacts of climate change first-hand since temperature changes of a degree or two shift harvest dates by weeks, vines face risk of burning or spring frosts, and producers fight to preserve their wine's traditional taste.
Of course, for most wine producers their main concern with wine packaging isn't about sustainability, but cost. Wine in traditional glass bottles is far heavier—and more difficult, and more expensive—to transport. One of the main ways producers are circumventing this is through bulk shipping, where the wine is transported in huge tanks and bottled in the country of sale.
Among the world's biggest wine exporters, the past 20 years have seen growth in bulk shipping. At the turn of the millennium, the six largest bulk exporters—Spain, Australia, South Africa, USA, Argentina, and Chile—shipped just under one third of their wine in bulk. In 2020, it made up half of their shipments, and in the USA, it made up almost two thirds of their exports.
The growth is far more drastic when looking at the world's biggest bulk-wine exporter, Spain. Between 2005 and 2019, the amount of wine exported from Spain in bulk has more than doubled.
Spain is the world's biggest bulk-wine exporter—over the past 20 years, more than half of its annual exports have been in bulk. Between 2010 and 2020, Spain exported an annual average of 0.3 billion gallons (1.2 billion liters) of bulk wine, worth more than US$535 million (€450 million) a year.

Cristina Villar Miranda, Marketing and Communications director at World Bulk Wine, says that shipping in bulk, without the space and weight taken up by glass, can allow for more than twice the capacity shipped, cutting carbon emissions in half.
"The bulk wine sector is sustainable, green, and profitable—it is the future," she says.
And, Villar Miranda believes, bulk wine is well on its way to shaking its reputation as being only for bottom-shelf supermarket wines, with more high-quality wines and independent producers seeing the value in bulk shipping.
"The bulk wine market is growing both in terms of quantity and quality," she says. "With the boom of private labels and new packaging, this growth is only starting."
Flat-bottled growth
But bulk shipping still requires the glass bottles to be produced for sale, so some in the industry believe there is room for innovation even within the bottles themselves. A study by Grupo Arce estimates that a wine bottle's packaging is responsible for almost half its carbon emissions, compared to just a third from the production of the wine liquid itself. The life cycle of a single bottle of wine creates 2.6lb (1.2kg) of CO2, and the glass bottle itself contributes 1.1lb (0.5kg) of that.

Many producers looking to reduce their carbon footprint have found success in reducing the weight of their wine bottles. Making the material thinner and lighter can have a significant impact on the carbon footprint of the wine shipping, as well as the bottle's production.
But some say we can go further. Santiago Navarro is CEO and co-founder of Garçon Wines, which has designed an unusually shaped, flat wine bottle. Weighing 0.1lb (63g), the company says it's 40 percent smaller and 87 percent lighter than the average glass bottle, so has the potential drastically to cut carbon emissions in the transportation process. Made of recycled (and recyclable) plastic, they aim to make the bottle production more eco-friendly than current glass production, which according to the Environmental Protection Agency (EPA), is recycled at a rate of only 20 percent in the US.
Navarro believes that the round wine bottle represents a "hot spot" in wine sustainability, as its technology hasn't changed recognizably since the 19th century. Although boxed, carton, and canned wines are gaining popularity, particularly among younger drinkers, Navarro believes there is a key space in the market for a sustainable wine container that retains the sense of occasion of a traditional bottle.
"I guess for us it was about creating a pack that was beautiful in the eyes of the consumer," he says. "But also beautiful in the eyes of the Chief Financial Officer, and most important, beautiful for the planet."
As the Garçon bottles' material is permeable to oxygen, they're better suited for wines at a lower price point, rather than fine wines that will be stored for years. But Navarro believes flat bottles could be a solution for fine-wine producers sending many samples of young wines to hotels, restaurants, and reviewers globally, to save on shipping costs and carbon footprint.
Locabibing: Think global, drink local
But, some argue, the solution isn't in packaging or shipping advancements, but simply in drinking a little closer to home. There is a strong message from environmentalists that we should aim to reduce "air miles" and eat produce and meat farmed locally—and that same spotlight is being turned on wine. In cities worldwide, you can find wine lists sourced entirely locally.
Data from ComTrade on the world's leading wine exporters calculates the internationalization of exporting, with annual exports as a proportion of production. After a period of rapid internationalization in the first decade of the 21st century, by 2010 two thirds of Australia's wine was exported. But since then, internationalization has leveled off, and in 2020, global exports made up around 40 percent of production.

Julia Trustram Eve of WineGB says that they are seeing growing interest within the UK for wines produced locally.
"Many vineyards sell direct from the cellar door or via local outlets, and others have national distribution, but it is still within the UK and not reliant therefore on air/sea freight," Trustram Eve says.
WineGB is seeing growing interest in sustainable wines, and is keen to promote producers who are accredited under the Sustainable Wines of Great Britain scheme, as well as people's growing interest in British production and culture.
"With the staycation as a real push at the moment, more and more Brits have been encouraged to seek out new experiences on their doorstep," Trustram Eve says. "Many of our vineyards are in key tourism hubs and now offer a range of attractions beyond tours and tastings, and of course there's the added thrill of buying direct from the cellar door."
Perhaps most important, Navarro says, is putting sustainability front and center for the consumer, which could encourage the industry as a whole to think bigger and more creatively about its role in tackling the climate crisis.
"The world of wine is a great place from which to enact change, because wine is arguably the most emotive grocery product," he says. "And I will look forward even more to opening a special glass bottle of fine wine on a special occasion."