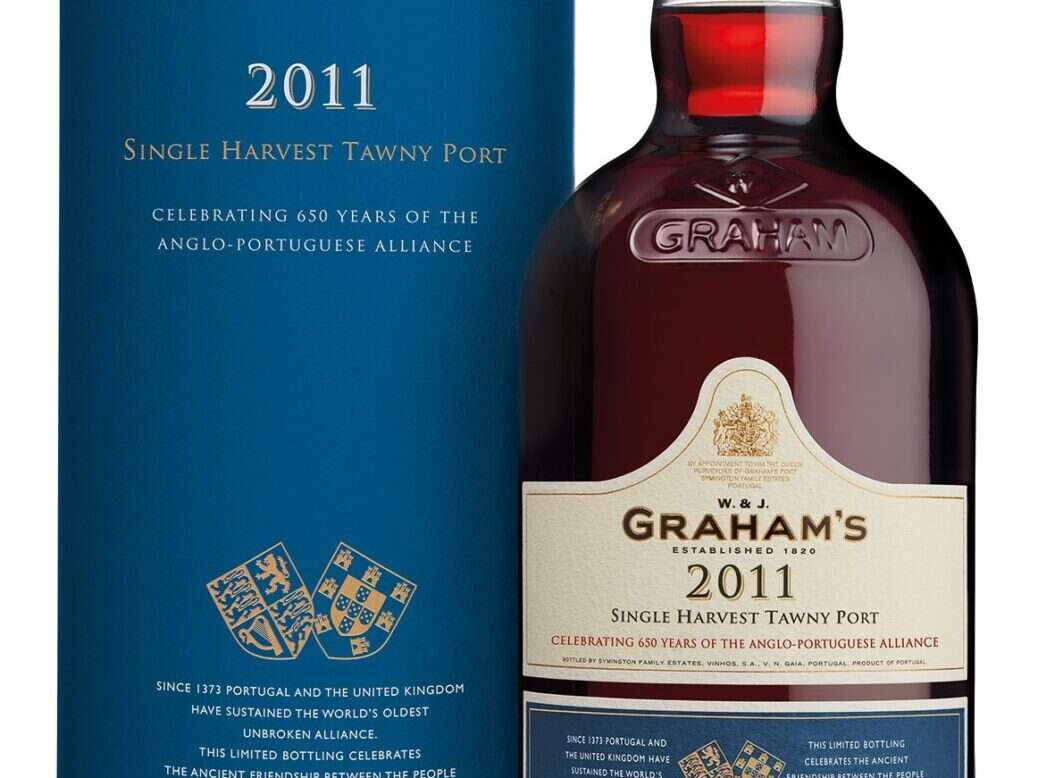 The latest release from Graham's Port is a Single Harvest Tawny commemorating the 650th anniversary of the Anglo-Portuguese alliance.
In 1147, the English army, while on their way to participate in the Second Crusade, stopped off to help the Portuguese King, Alfonso Henriques, conquer the city of Lisbon from the Moors. This would ignite the oldest alliance in recorded history. Officially signed in 1373 by King Edward III of England and King Ferdinand I of Portugal alongside Queen Leonor, the Anglo-Portuguese Treaty reads that "if, in time to come, one of the kings or his heir shall need the support of the other […] the ally shall be bound to give aid and succor." 650 years later, what better succor exists than Port?
The Symington Family, owners of Graham's Port, would certainly agree with that sentiment. To commemorate the years of peace and friendship between the two nations, the family are bottling two casks of Graham's 2011 Single Harvest Tawny Port.
According to the Symington Family, this will be the first time this "remarkable" wine from "one of the finest vintage years of the 21st century" has ever been bottled. It has been aging in Vila Nova de Gaia for more than a decade. However, for those outside of the United Kingdom or Portugal: bad news. This limited-edition port will only be available in the two allied nations.
The chairman of Symington Family Estates, Johnny Symington, emphasized the personal importance of this Port for his family: "[A]s a direct result of this ancient alliance, families like ours of English, Scottish, and Portuguese origin have put down strong roots in Porto and the Douro Valley and built multi-generational family wine businesses," Symington said.
Symington's great grandfather, Andrew James Symington, went to Portugal in 1882 at the age of 19, married a Portuguese woman called Leitão de Carvalhosa Atkinson, whose ancestry extends back to "the pioneering port merchants of the 17th century," according to the Symington Family website. The family has always been inexorably tied through Port to the two countries. This special bottle symbolizes the long story behind one of, if not the, world's biggest Port producers as well as the longer story of mutual respect between the two nations. The rich history behind this Port, both on a personal and international scale, along with its exclusive scarcity, is a big part of its appeal for collectors.
Though no precise date has been issued for the release, the Graham's 2011 Single Harvest Tawny Port can be purchased in the UK "towards the end of this year" through John E Fells.