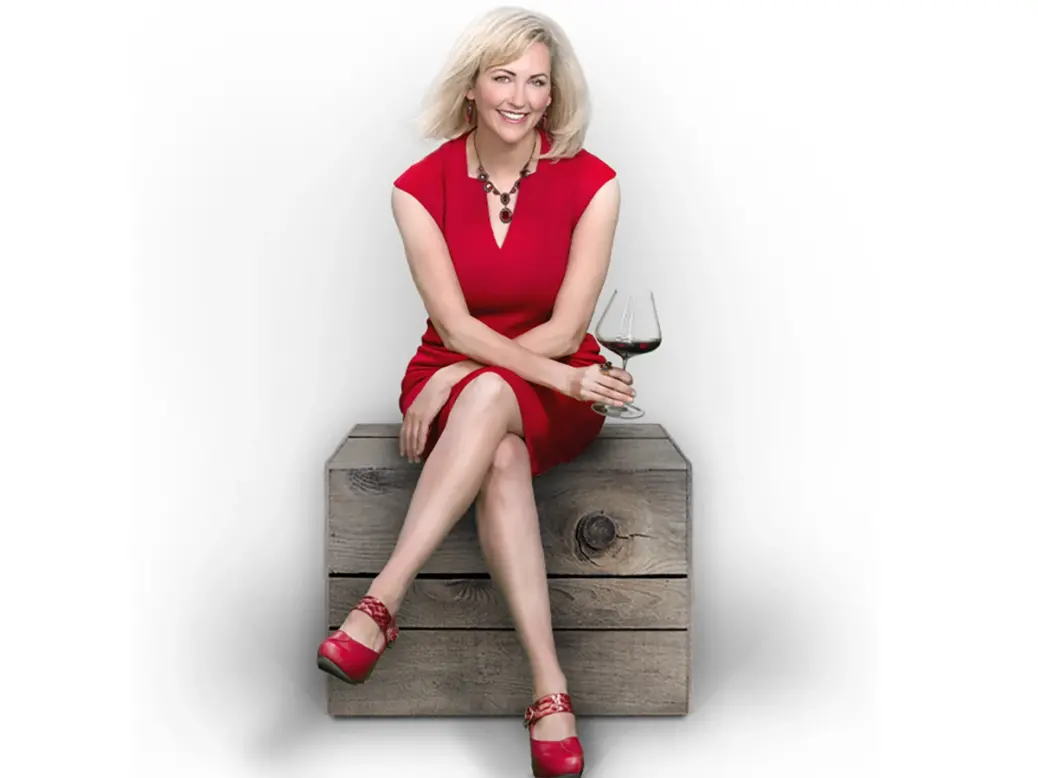 Neal D Hulkower reviews Wine Witch on Fire: Rising from the Ashes of Divorce, Defamation, and Drinking too Much by Natalie MacLean.
While Natalie MacLean's two previous books—Red, White, and Drunk All Over: A Wine-Soaked Journey from Grape to Glass and Unquenchable! A Tipsy Quest for the World's Best Bargain Wines—contain autobiographical references, the protagonist in each is wine. In contrast, the Canada-based author's third—Wine Witch on Fire: Rising from the Ashes of Divorce, Defamation, and Drinking too Much—is a moving memoir highlighting the two-year period when she was at the center of a perfect storm of threats to her emotional, physical, and professional wellbeing. In contemplating a new volume, she recognizes that "I couldn't write another wine book. I wasn't better than the genre, I was just done with it. I had nothing new to say" (p.156). Not surprisingly then, wine, though present, is not the focus—with one exception, when it devolves from a pleasure, to her anesthetic of choice, to a source of pain. Instead, the heroine is the "wine witch," a metaphorical personification of her suffering and counterbalancing inner strength. MacLean, a mistress of vivid imagery, deploys her provocative alter ego effectively. And it does seem to conform to the contours of her story particularly well.
Early in 2012, the first of MacLean's troubles began when her husband of two decades moved out with little warning. This emotional blow was soon compounded by a descent into the bottle. MacLean's father was an alcoholic, so her propensity to dull her feelings that way has in part a genetic basis. Somewhat light-heartedly, she had foreshadowed her overindulgence in Unquenchable: "Frankly, I just want a drink (or four) without making even one tasting note…" (p.317) and "Does my interest in alcoholic writers bode ill for my own sobriety or is it an encouraging portent for a spectacular boozy memoir…?" (p.323).
Prior to her separation, MacLean strictly partitioned off her professional tasting, during which she usually spat, of course. She confesses, "My daily ritual numbed the pain of the separation during the 'arsenic hour,' the end of the workday when you're tired and hungry—and want to either take arsenic or give it to those around you. When I worried about how much I was drinking, I'd have another glass to calm my anxiety. Wine blanketed my screaming thoughts about the future" (Wine Witch, p.76).
In Unquenchable, MacLean admits, "I'm prone to tangential digressions" (p.21), and digressions do abound in Wine Witch. But by expanding her narrative's canvas, she gave herself room to explore other aspects of each of her problems, including their histories. In doing so, she could work through them while at the same time educating and even entertaining the reader. Despite the seriousness of her subject, her wit prevails, and humor frequently emerges—a sure sign of healing. She gets control of her drinking problem and finds a new love. 
An "internet lynch mob"
Divorce and excess drinking are unfortunately common afflictions. While MacLean's account of her experience with these is well told, it is not the reason to run out and get the book. That would be the story of her defamation, the remnants of which still endure in some circles.
"It was midnight, December 15, when all through the house, not a creature was stirring, except my wireless mouse," MacLean quips as she begins the tale of an attack on her professional integrity (p.163). Moments before, a Google Alert went out with the headline "Natalie MacLean: World's Best Wine Writer or Content Thief?" It is from an article on Palate Press signed by six of the site's management.
At issue, on Natalie MacLean's website (nataliemaclean.com), "In addition to her own reviews, which are often a sentence or less, Ms MacLean includes professional wine reviews by writers from other publications. The reviews sometimes include the writer's name, but never the publication or a link. Rather, they are all accredited to 'Vintages Wine Catalogue,' a Liquor Control Board of Ontario publication which runs fully accredited reviews, including author, date, and publication, to drive wine sales, much like any retailer online or on shelf-talkers" (palatepress.com/content-theft). The six contended that this practice constituted copyright infringement.
The article is followed by 241 obviously unmoderated responses, the first of which is from MacLean, who was not contacted for the original posting. She acknowledged that all the reviews in question "were first quoted in liquor store catalogues, store shelf slips as well as on other wine review sites that also quote wine reviews from other wine sites and magazines." She said that she would add the names and publications.
What followed was a general piling-on, with unsavory tones of sexism, misogyny, shaming, and the stink of unprofessionalism:
"clay h.: sounds like she needs a spankin! any volunteers??"
Michael Pinkus: "Clay, I think I just threw up in my mouth a little."
Dean Tudor: "I can picture Warden Gnat in black boots and leather with a whip, encouraging you reviewer guys to "come" to her more often…aw, I'm just being a rude prude, sorry…"
MacLean had noticed that reviews by her and others were lifted from the LCBO site and posted on another website she anonymizes as Wine Corp. Under the impression that "the reviews must be in the public domain as they were posted on a government site" (p.41) and since there had been no complaints, she adopted the practice that had led to the attack. "I believed that if I quoted multiple reviews […] I'd be providing my readers with more context for each wine beyond my review" (p.41). She admits to being mistaken about the reviews being in the public domain and posting them on her site. Compounding the difficulty was her use of initials to identify the reviewer, which required referring to a directory for full attribution. Another mistake, but hardly evidence of plagiarism.
In a second response to the article, MacLean explained that she consulted legal experts in the US and Canada and was assured that she was doing nothing illegal. She also stated that she was revising the way she credited third-party reviews.
This resulted in further bashing and unmitigated nastiness—for example, this from Tony Aspler: "I have never read such self-serving drivel as Natalie Maclean's apologia. She still doesn't get it. And who are these 'many wine writers and bloggers who have contacted me to show their support and understanding over the past few days.' Perhaps she would care to publish their names—or at least their initials."
At least one responder recognized the stream for what it really was, foreshadowing MacLean's witch metaphor: "Wow. Looks rather like an internet lynch mob out with their pitch forks and burning torches on the go here"—Marcvs T Cicero. But the preponderance of responses was negative. "Each man's comment felt like another stick thrown on my pyre. I sensed the eyes of those watching but not commenting. They were holding torches, waiting for their chance," stresses MacLean (p.174). She monitored and captured screenshots of the rantings. Her reaction: "I felt like Hester Prynne taking sadistic selfies from atop the pyre—posting them with the hashtag #BurnBaby!" (p.176).
Two days after the first attack, Palate Press followed up with a second, alleging, "Well Known Writer Has 'Pay-for-Play' Wine Review Scheme." Once again, MacLean wasn't interviewed for the piece. This time there were 103 responses, mostly assuming guilt without questioning the lack of hard evidence, just as in the earlier case. MacLean denies the allegations and goes to great lengths to refute them.
For a brief period afterward, the blogsphere hosted further attacks, with titles "Natalie MacLean should pay" and "Natalie MacLean tells a lie," compliments of The Gray Report, and "MacLean is MacDirty?? I Have Your Hack Back, Natalie!" posted on intoxreport.com and comprised of the most egregious sexist comments. Several supporters recognized an innocent mistake and accepted MacLean's remedies. One cited jealousy as the motivation for the attacks.
Eventually the brouhaha settled down, but not without an adverse impact. "While the biggest toll had been on my mental and physical health, I also lost two magazine columns and three speaking engagements," MacLean acknowledges (p.224).
The largely unchallenged virulent sexist attacks that MacLean endured sensitized her to the environment many women encounter in the wine industry. Her descriptions of blatant examples of verbal and physical abuse, and her efforts to counter sexism, are the most important parts of the book.
Rare courage and talent
As with her previous work, MacLean's enviable gifts are on display. She bridges the gap between American brashness and British literacy and restraint. Her literate and literary writing informs and entertains with a blend of analytic detail and a healthy dose of humor, much of it self-effacing. Being able to amuse while recounting a trio of personal and professional blows, without diluting or lessening the impact on the reader, is a rare talent. Doing so was likely cathartic. Her beautiful prose, tinged with pain, is elevated with hard-earned wisdom.
Will the release of this book rekindle the issue and result in renewed attacks on MacLean? Almost certainly so. One indication is a comment made to me that revealed residual resentment at one of the most influential wine sites. All the more reason to recognize her courage in publishing her story. I hope that if assaults are launched again, MacLean will rely on her inner fortitude to parry the blows.
So far, though, the story has a happy ending. MacLean, unsinkable despite the triple whammy, floats to the top of her travails, wit intact and not visibly any the worse for wear. Her website contains almost 334,000 wine reviews and boasts nearly 320,000 active members—a resounding tribute to her ability to connect with the wine-curious who might otherwise be put off by more aloof wine writers. Call her triumph over a triumvirate of troubles witchcraft if you will. But I call turning divorce, defamation, and drinking too much into dating, redefinition, and determination extraordinary resilience. 
Wine Witch on Fire: Rising from the Ashes of Divorce, Defamation, and Drinking too Much
Natalie MacLean
Published by Dundurn Group Ltd
320 pages; $19.99 / £13.99