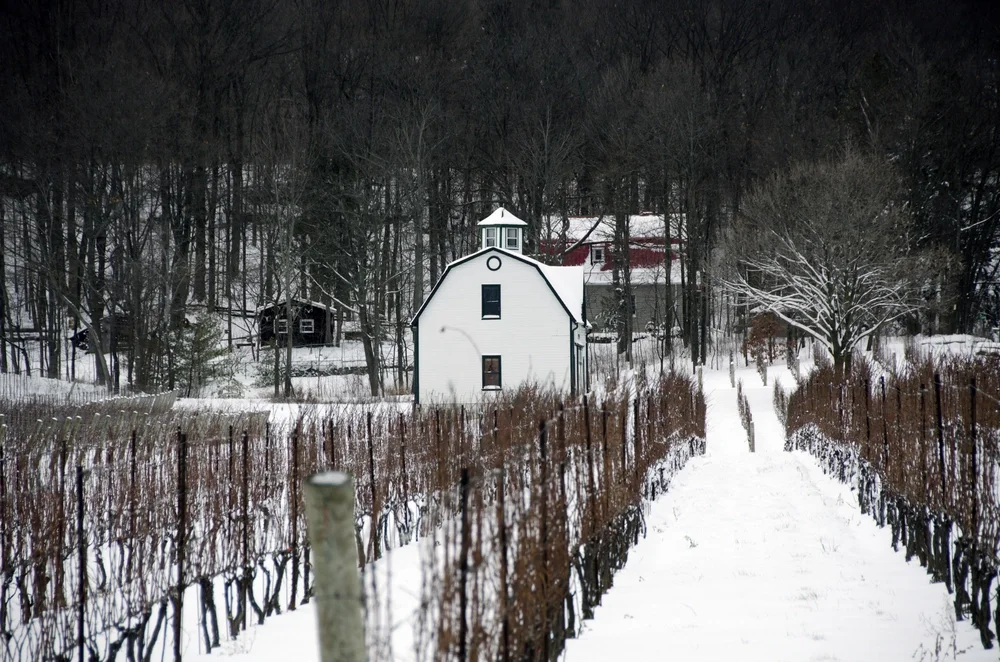 After being struck by the quality of the wines at a tasting in London, Sarah Marsh MW set out to explore the wine regions of Canada. Her three-week tour begins in Ontario, with a hop around the varied terroirs and stylish wines of the Niagara Peninsula and Prince Edward County.
I envisaged Canada's wild and rugged beauty, but the night drive from Toronto to the Niagara Peninsula traversed a desolate land of amorphous industry and fire-belching steelworks. Arriving near the tragically over-developed Niagara Falls, I was dismayed. Where were the clean and green vineyards?
They were reached by schlepping up and down the highway which scars the edge of Lake Ontario. It was not an auspicious start to my Canadian odyssey, but things greatly improved once I had started tasting.
The Niagara Peninsula was the first leg of my tasting tour, which would take me on to Prince Edward County (also in Ontario), before a five-hour flight across Canada to the Okanagan valley in British Columbia on the west coast.
I expected the Niagara Peninsula to present some impressive Pinot Noir and Chardonnay. It was such wines, tasted at Canada House in London, which had prompted my three-week road trip across Canada to visit 70 producers.
What I had not envisaged was the unfolding story of terroir. Terroir which is keenly articulated through Chardonnay and Pinot Noir with Riesling, Cabernet Franc, and even Gamay playing their part. Nor had I expected such innovation with so many talented winemakers pushing the boundaries to produce intriguing, textural Chardonnays and savory, dry Rieslings.
The wine trade in Ontario's Niagara Peninsula has made great strides in the past 20 years and is surprisingly mature. Plantings of Vitis vinifera began in earnest in the 1990s following government incentives to replace the existing Vitis labrusca. Over that decade the most suitable places for specific varieties were identified and planted. At first the vines were over-cropped to make cheap, mass market wine, but by the late 1990s a concerted drive for quality had kicked in.
I was intrigued by the versatility of this relatively new wine trade. For example, many producers produce delicious traditional-method sparkling wine and some established their sparkling programs a decade ago. I was fortunate to taste back through older vintages which revealed how some wines, not only late-disgorged sparkling wines, but Chardonnay and Riesling in particular, have the capacity to evolve beneficially over a period of ten years or more.
Terroir in Ontario
But let's begin with terroir. The soils of Ontario's Great Lakes Basin are derived from an ancient seabed, which has been exposed to millions of years of glacial activity. There is sand, clay, rock, and a high percentage of Dolomitic limestone. As a Burgundian specialist, it was the limestone slope on the Niagara Peninsula which riveted my attention. This slope is a geological bench, at times a double bench like a children's playground slide, carved from the escarpment by glacial moments.
Suspend your disbelief for a jiffy to envisage a topography not dissimilar to the Côte d'Or, although this slope faces north. North-facing vineyards in Canada I hear you ask, that's a chilly ask of any vineyard. Actually the vineyards share a 43-degree latitude with Tuscany. Summers are hot. However, it's the air flow from Lake Ontario which defines the climate, cooling the vineyards in the summer and moderating the freezing winters. In summer, as the hot air rises from the land, the cool lake air is drawn in to replace it. And this gives Niagara's wines their trademark acidity and glacial elegance.
The vineyards closest to the lake are the coolest. The overarching appellation of Niagara Peninsula is subdivided into a set of Lake Shore and Bench appellations. On the Lake Shore the land is flat and the soil is loam, sand, and gravel and they are quite distinct from the sub-appellations above them on the Bench. For my palate, the most distinctive wines come from the Bench. The sweet spot is found in the contiguous sub-appellations of Twenty Mile Bench and Beamsville Bench, below which a road, King Street runs, marking the division between Bench and Lake Shore vineyards.
Twenty Mile and Beamsville Bench share a gentle limestone slope, which rises just 100ft (30.5m). The top soils are mixed with clays, stones, and glacial till. Dried up creek beds and live creeks running down from the escarpment influence the soil composition and airflow, while the microclimate is affected by the subtle change in altitude, but largely by the distance from the lake.
The Bench backs into an escarpment, which you might consider a little like the Hautes-Côtes, and where the Vinemount Ridge vineyards are to be found. It's easy to envisage the topography of this section of the peninsula with the Côte d'Or in mind.
On my first day on the Niagara Peninsula I was given a bootcamp initiation to the Bench, courtesy of the inspirational consultant and micro-négociant Thomas Bachelder. Bachelder makes wine from along the Bench and is a passionate advocate of its terroir.
He would like to see Twenty Mile Bench divided into Jordan and Vineland, to tie them geographically to the villages above which they lie. This sounds logical since the wines seem subtly different. It would help to further define the terroir and make it easier to understand, in the same way it does on the Côte d'Or.
I hope the comparisons with Burgundy are useful. Those who will be captivated by Bench wines will readily relate to the similarities in topography, cool climate, and limestone bedrock. Such comparisons are helpful for a region trying to establish itself in the global context.
However, in terms of the wine, it is important for everyone to step firmly away from Burgundy in order to establish a unique identity for Niagara Peninsula. Pinot Noir and Chardonnay from the sub-appellations have a very distinctive wine style which is exciting and can stand alone. I'll not be making any stylistic comparisons.
The Bench: Elegantly expressed
The Bench terroir is most eloquently and elegantly expressed by Chardonnay and Pinot Noir. Both reflect the limestone in their precision, tension, and mineral freshness. Jordan (on the east side of Twenty Mile Bench) has refined wines with slightly sumptuous, satin smooth elegance typified by the Chardonnay and Pinot Noir from Clos de Jordanne and by Domaine Queylus Reserve Pinot Noir from the domaine's Jordan vineyard.
This is also evident at neighboring Flat Rock Cellars, where I met with founder Ed Madronich. In the 1990s, Madronich was involved in the Inniskillin/Jafflin collaboration in Niagara. Recognizing the potential of lower-cropped Pinot Noir, Madronich was among the first to take the plunge into quality Pinot production.
In 2000 he planted a large vineyard, which has a small but significant elevation, with Chardonnay and Pinot Noir. At the top, hard Dolomitc limestone breaks through the surface, while at the bottom the yellow-colored limestone is soft and flaky. The plushest wines (Rusty Shed) come from the mid-slope, where there is more slope wash. Gravity Series Pinot Noir shows the hard limestone in the slight austerity of the Pinot Noir, while HEXA Pinot, a range reserved for one-offs and experiments, is floral with satin-smooth tannins and most adroitly captures the silky elegance of Jordan.
Moving West along Twenty Mile Bench into the section above the village of Vineland, the wines have freshness, tension, intention, and minerality with plenty of energy. They can seem a bit wilder and more mineral than the sleek wines of Jordan.
Here the terroir story becomes even more interesting. After a week of tasting, certain vineyards began to emerge for a recognizable style and quality. Possibly the most important of these is Foxcroft Vineyard on the Vineland side of Twenty Mile Bench. Foxcroft Vineyard soon became a firm favourite for its stony Chardonnays, which have firm structure and definition. They are dense, salty, and savory with smoky graphite aromatics. Riesling and even Gamay from Foxcroft have a similar profile.
A significant percentage of the vineyards on the Niagara Peninsula are cultivated by grape growers who supply the larger wineries. However, their fruit is also purchased by an increasing band of small terroir-focused micro-négociants, among them Kelly Mason and Adam Lowy, who had been selling Louis Jadot wines in Toronto for 20 years before he established Cloudsley Cellars in 2015.
In Niagara these micro-négoce recognize the grower's contribution on the label. Not something I can see catching on in Burgundy. Foxcroft vineyard is owned by the Wismer family, who are second-generation growers, farming 300ha (740 acres) of vines in Twenty Mile Bench. The vineyard is generally acknowledged as Wismer Foxcroft. Because many producers draw fruit from these single vineyards, a common tread is discernible and a vineyard identity is revealed. Some vineyards, like Foxcroft, are quite large, so not all is equal, and the négociants are quick to reserve their rows within the vineyards.
Other well-known grower families include Saunders and Laundry. Heather Laundry is among the few producers working organically and sells to Tawse. Another notable Wismer vineyard is Wingfield, further from the lake, but higher on the slope with less clay than Foxcroft (169m [554ft] elevation and 6.8km [4.2 miles] from the lake; versus 110m [360ft] and 5.4km [3.4 miles] according to Bachelder). It's colder, shaded by trees, and ripens around two weeks later than the more open and exposed Foxcroft.
Bachelder and Cloudsley make very good examples of wine from both vineyards. Wingfield Chardonnay has a racy, finer-boned structure than Foxcroft. I'm told it's necessary to hang the fruit late, waiting for sufficient ripeness. Maybe this is why some samples seemed to have slightly tropical aromas, indicating it can be left too long. Bachelder goes one step further and separates out the section of Wingfield on a steeper hill.
Beamsville is the next-sub appellation to the west along the Bench. It is somewhat nearer the lake than Twenty Mile Bench and the collective wisdom suggests the top soil may be a little deeper. The glacial moraine with limestone, clay, and silt can produce a slightly richer style of Pinot Noir and Chardonnay, but possibly this is more attributable to the warm air drawn in from the lake in the autumn, which extends the seaso, permitting the growers to hang the fruit longer. As the air hits the escapement, which is steepest and most defined here, it creates constant turbulence.
At Hidden Bench Estate Winery, Harald Thiel plays up to the richer profile of Beamsville Bench, while making wines of distinct terroir definition from three separate vineyards. The clays of his Locust Lane Vineyard produce Pinot Noir of brooding, full, and dark expression, while my favorite, Felseck Vineyard, turns out a strict and tense Pinot Noir from a high level of active limestone.
Most vines on the Niagara Peninsula are planted in a north-south direction giving sun exposure in the morning on one side, and on the other in the afternoon, but Felseck Vineyard is unusual in being planted east-west, which probably accentuates the edgy profile.
Keeping the flow
Staying in the vineyard for a moment, growers pay particular attention to leaf-picking and airflow on the Niagara Peninsula, where downy mildew is usually a problem (although in 2022 powdery mildew was the issue). It's tough going working organically, and only five producers, including Hidden Bench and Tawse Winery, are certified.
Moving west we fall off the Bench, but Grimsby is "Bench" in terroir, style, and spirit. In 2005, when the Ontario Wine Appellation Authority defined the sub-appellations, the production of Grimsby was too small and probably not up to snuff. The escarpment is just 1.5km (0.93 miles) from the lake at this point, which explains the current application for a Grimsby Narrows sub-appellation.
The Grimsby hillside slope has more clay towards the bottom and limestone at the top. The terroir of the slope, expressed through Chardonnay and Pinot Noir is light, swift, high-wired, and bright with a salty tang. Some 80 acres (32ha) on the hillside belongs to Paul Franciosa who sells to Kelly Mason, Bachelder, and Ilya Senchuk. Franciosa must be a modest chap for he's not keen to see his name on the label.
Ilya Senchuk has a small estate at the foot of the hill in Grimsby called Leaning Post. Beside the winery is a flat vineyard of silty clay loam, in what is currently defined as Lincoln Lakeshore. Senshuk makes separate wines from the two sites. Irrespective of the clay, Leaning Post's hillside Chardonnay and Pinot are delicate and with slivers of minerality; while the Lincoln Lakeshore Senchuk Vineyard wines are fruitier and smoother.
Senchuk is among several producers to make a fulsome, earthy Pinot Noir from the red clay of historic Lowrey vineyard. This was planted in 1984 with suitcase vine stock and is owned by the fifth generation of the Lowrey family, although these days Wes Lowrey makes his own wine from five historic rows. Part of Lowrey is planted in the dried-up riverbed of the old Niagara River.
Lowrey Vineyard is located on St David's Bench, which is way back Eastwards past the urban sprawl of St Catherine's and close to the newer coarse of Niagara river which flows over the colorfully illuminated Niagara Falls. The stretch of the Bench from St David's in the east to Beamsville in the west is about 37km (23 miles).
St David's Bench is 13km (8 miles) inland from the lake and thus relatively hot for Niagara. It produces full-bodied Pinot Noir and is not really well-suited for this finicky variety. Chardonnay is more adaptable and will happily assume a different personality across the various sub-appellations on the Peninsula. And Cabernet Franc is almost as accommodating.
I enjoyed the Cabernet Franc from Ravine Vineyard Estate on St David's Bench. There are two adjacent Cabernet Franc vineyards. Lorna Vineyard's's sandy soil makes structural wines which age well. The 2012 still has loads of energy. While Nancy, on clay soils, is more fruit-driven.
St David Bench's is corralled into a broader nonsensical appellation of Niagara-on-the-Lake. Although situated farthest from the lake, St David's benefits from the cooling influence of the Niagara river, while the sub-appellation of Four Mile Creek is the really hot spot. It's possible to make big reds here and Icellars Estate Winery certainly do that, using Bordeaux varietals, hung for a long time and aged in 100 percent new oak. If that rocks your boat, Wiyana Wanda 2020 is my pick of their high-octane range. When I visited, the fruit was clearly irresistible to the local racoons, which attempted nightly raids on the vineyards, kept at bay only by loud rock music.
Staying in the broad appellation of Nigara-on-the-Lake, the vineyards on the flat land of Niagara Lakeshore, near the the town of Niagara on the lake, benefit from the lake's influence and are cooler than Four Mile Creek. From these flat vineyards, I tasted pleasant, rounded, and fruity Chardonnays, but it was Cabernet Franc which caught my eye. It seems there is under-exploited potential here for this variety.
Cabernet Franc: No longer the workhorse
Cabernet Franc has traditionally been a workhorse for the Niagara Peninsula, over-cropped and blended to produce cheap and easy drinking wine. The popular Cab/Merlot blends are largely Cabernet Franc, for it's difficult to ripen Cabernet Sauvignon, while Cabernet Franc ripens routinely and will churn out generous volume. However, limiting the crop of Cabernet Franc and harvesting it later yields fruit with greater intensity, riper tannin, richer texture, and fewer green pyrazine characters. Good quality single-varietal Cabernet Franc has been emerging in the Niagara Peninsula over the past six or seven years, but is taking time to gather a following.
At Stratus Vineyards, best known for its blends, young winemaker and viticulturist Dean Stoyka is branching out into single-varietal wines and making an inviting, dark, and spicy Cabernet Franc, while Nick Gizuk, winemaker at Inniskillin, tells me Cabernet Franc is his passion. He makes a svelte version with dark chocolate-accented fruit. This comes from a vineyard planted about 30 years ago with wide spacing and high canopy, so he's really careful to keep the yields low. I would like to see a Cabernet Franc from a selection of his best fruit, but Inniskillin is owned by the large Arterra Wine brand so that's unlikely any time soon.
Cabernet Franc has also proved to be a winner at Pearl Morissette. When François Morissette, who trained in Burgundy, bought land in the gravely Creek Shores sub-appellation, he planted Pinot Noir, but reluctantly acknowledged that Cabernet Franc is better suited to lakeshore soils and replanted. In 2021 the young vines appeared under the label Racines du Ciel, a delicate, soft, and lightly herbal wine. I also liked Ressac 2019: generous, ripe and juicy Cabernet Franc from the loamy, red clay soils in neighbouring Lincoln Lakeshore.
However, you will not be surprised that I found the finest Cabernet Franc on the Bench. I tried several vintages of Pearl Moissette, Cuvée Madeline from clay over limestone on Twenty Mile Bench. This is a pretty dynamic Cabernet Franc. I was also impressed with Twenty Mile Bench Cabernet Franc from Leaning Post, Wismer Foxcroft, and Tawse, David's Vineyard.
At Thirty Bench Winery, (the names do get a bit confusing; this winery is in Beamsville) winemaker Emma Garner emphasized the point that Cabernet Franc from the Bench tend to be naturally lower vigor than on the lakeside. Thirty Mile Bench 2019 Small Lot Cabernet Franc is among the best I tasted. It was harvested in late October just before snow fell. Garner leaves the fruit as long as possible to get full phenolic ripeness.
The Niagrara Peninsula Cabernet Franc has a strong varietal character with the typical herbal, bell-pepper, grassy notes, and fresh acidity of a cool-climate Cabernet Franc, but with smoothly textured ripe tannin. Only the Loire Valley has staked a claim to world class, terroir driven, single varietal Cabernet Franc, but Canada has the potential to rival this.
Just to return for a moment to Lincoln Lakeshore to re-cap on terroir. The shale and sandstone soils of the vineyards near the lake are friable and soft, and often quite fertile so yields need to be contained. They generally produce open-knit, fruity, and accessible wine, whatever the variety from Cabernet Franc to Riesling. This differs from the Bench where the hard dolomitic limestone and heavier clays deliver more structure and tension.
This was keenly illustrated in a tasting of Riesling at Cave Spring Vineyard. Cave Spring, which was established in 1975, is among the pioneering estates in Ontario, renowned for its benchmark Riesling. It produces forward, open-textured, and accessible Riesling from the friable clay, sandy loam, lighter shales, and sandstones of Lincoln Lakeshore. While above this, on Beamsville Bench, the Dolomitic limestone and heavier clay deliver tight knit and intense Rieslings that require longer maturation. Winemaker Gabriel Demarco matures the Rieslings in concrete tanks. In a bid for greater sustainability these stackable cubes are manufactured using a local company and materials.
Niagara Riesling: Growing up and going dry
Riesling, like Cabernet Franc, was traditionally used as a workhorse in Niagara Peninsula, but these days there are numerous top-end Rieslings, which show terroir definition and distinct vintage variation. I tried excellent examples from Thirty Bench Winery and Tawse's Carly's Block.
Riesling's high natural acidity is accentuated on the Niagara Peninsula (pH typically 2.9), and the local market has demanded residual sugar to balance it. Flat Rock Naja Vineyard Riesling (9-12g of residual sugar) is one of the finest. But there is a trend for dry Riesling which is spearheaded by Demarco.
Demarco is one of the most innovative young winemakers working in Niagara. Among his exciting range of wine is the CVS Riesling, which is savory, richly textured, and dry. Beamsville's extended season allows de Marco to wait for full ripeness. It is initially treated oxidatively with up to 16 hours' skin contact before fermentation with a touch, just 5%,of skin. It's matured on lees in concrete and barrels for ten months "skin contact and lees ageing are much more important than varietal character," Demarco says.
Ilya Senchuk is another winemaker pushing the boundaries with Riesling. His Riesling comes from the south facing part of Wismer Foxcroft Vineyard. It is richly savory with a smoky, flinty note. Like Demarco, Senchuk uses lees to balance the high acidity and this results in a textured, complex style.
In 2014 Senchuk transferred the lees from all his whites into a tank of Riesling, which he aged for 22 months. When he racked it off lees for bottling, he transferred them to the next vintage. This became The Geek Rielsing, a solera-system wine, which is now composed of 50 percent lees. Never stirred and bottled unfiltered, the result is savory, intense and nutty with salty freshness. What's not to like?
From the Jordan side of Twenty-Mile Bench, I also liked Flat Rock Cellar's Amplify, a dry Riesling which goes through MLF. There is a lot more to say about intriguing Niagara Peninsula Riesling, but for now I will just add how well it ages.
Ageworthy Chardonnay
On the point of aging capacity, Chardonnay must be mentioned. Flat Rock Cellar's 2009 Rusty Shed barrel-fermented Chardonnay, from young nine-year-old vines, is super fresh, vibrant, and mineral after 13 years of aging. No doubt the screwcap closure plays a significant role, but that's not bad. Bench Chardonnays, which are ripe at just 12.5%, have the structure, intensity, and acidity to benefit from bottle aging.
Pearl Moisette has made 21 vintages of Cuvée Dix-Neuvième, another impressive Chardonnay from Twenty Mile Bench. Winemaker Sveltlana Atcheva's approach has evolved and become more interesting. Thirteen years ago she made Cuvée Dix-Neuvième in a buttery, oaky style. The 2009, which and not released for ten years, has the matter and vibrant acidity to continue to evolve, but since then she has developed a more textural restrained and savory profile for this cuvée, which was aged in foudres with long lees contact to balance the high acidity. There is no bâtonnage. Twenty-Mile and Beamsville Bench Chardonnays have plenty of density and need no bulking up with lees stirring, and there is so much fruitiness, it makes no sense in sweetening the sensation with new oak.
There seems to be a trend for using 500-liter puncheon to age Chardonnay, which works a treat in showcasing the terroir. I love the Twenty-Mile and Beamsville Bench Chardonnays for their elegance, depth and freshness. The best are truly world class.
I can't leave Niagara Peninsula without mentioning Vinemount Ridge, which can be found above the point where The Bench slopes up to meet an escarpment. It is an expansive appellation. The best vineyards snake along the top of the escapement. Pinot Noir can do well up here, but it's not easy. Carolyn Hurst and Grant Westcott, a former tech industry couple from Toronto, are among those planting Pinot Noir. Their home parcel at Westcott Vineyards slopes slightly south but requires geo-thermal blankets to prevent the vines from dying in the midwinter freeze. The 2019 Vinemount Ridge Reserve Pinot is spicy with lemongrass; tight, straight, and taut with crisp tannin.
Tawse Winery, located in the Vineland part of Twenty-Mile Bench, also has some vineyards on the escarpment, including Tintern. This was planted in 2010 and struggles to ripen Pinot Noir every year. I liked the vibrant crunchy and mineral Tintern Pinot Noir in 2020, but less so the colder 2019. Even in the warm 2020, an optical sorting machine was used to take out the unripe Pinot fruit. It's easy to warm to the young and enthusiastic team here. Winemaker Jessica Otting and vineyard manager Augusta Vanmuyen are women in their early 30s, graduates from Niagara College Viti-Vini program and part of a cohort of younger people taking on the mantle of wine production on the Niagara Peninsula. Vanmuyen is working the vineyards organically.
Chardonnay, ever the reliable friend, will ripen more easily on Vinemount Ridge. Tawse Quarry Road Chardonnay 2020, aged in puncheons, has white peach intensity and pushes on very well. At Westcott, Hurst describes herself as a Meursault girl, but has happily converted to Vinemount Chardonnay. Her 2019 Block 76 Chardonnay is a tense, lean and mineral wine aged for a second winter in puncheons.
It's difficult making wine on Vinemount Ridge, but this pales beside the icy challenges of Prince Edward County (PEC). I was fired up for the next leg of my trip. Back to Toronto Union Station to take a train up country for a couple of days of tasting.
Prince Edward County: Extreme viticulture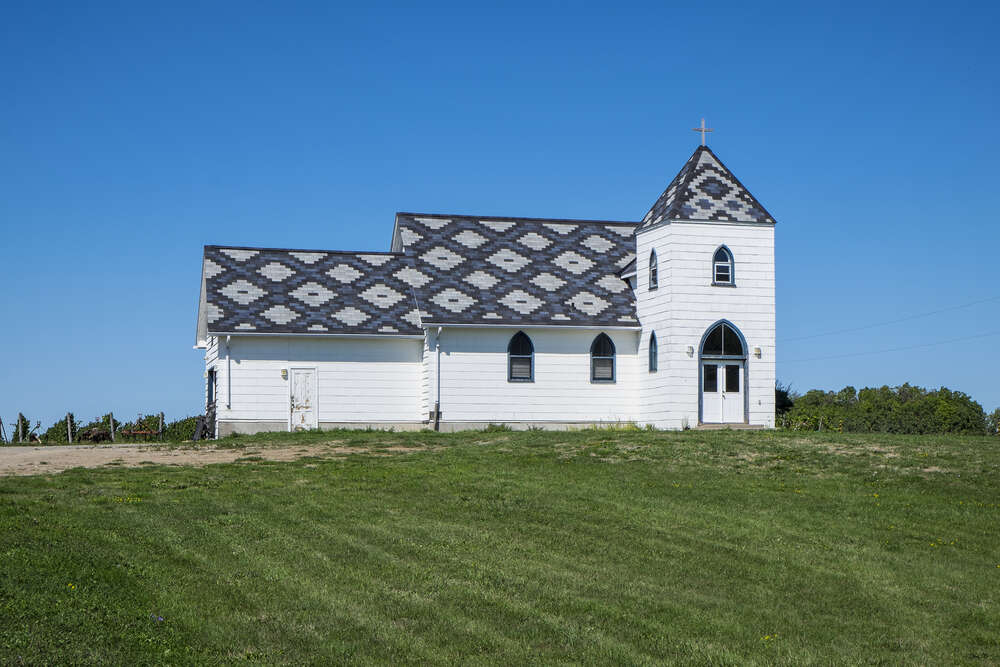 In Prince Edward County the producers tackle the winter freeze with a low tech, laborious technique, banking up the crown of the vine with earth every winter. The viticulture is extreme on this relatively flat peninsula, almost surrounded by water. And the wine trade is less mature.
PEC is scattered with tiny producers following an alternative, granola lifestyle with many pursuing a second career. Most are making wine for cellar door sales and local restaurants. With fewer professional winemakers and much experimental winemaking the quality of wine on PEC is hit and miss. I spent a fascinating evening at The Royal in Picton, savoring chef Albert Ponzo's food while tasting wine from an assortment of local producers. Exultet Estates Mysterium falls into the trend for blanc de noir. A tart and funky wine, like several more innovative wines I tried, it was more curious than enjoyable. But there's some eye-catching wine from PEC with Hubbs Creek showing that some amateurs can hit the mark even with Pinot Noir.
Prince Edward County's cool climate and porous, fractured, and fossil-rich limestone produces Pinot Noir in a light-bodied, swift, and crisp style with plenty of salinity. Grapes achieve physiological ripeness with 12% alcohol and less in the colder vintages of 2017 and 2019. These are cuttingly fresh wines with flavors of thyme and mint.
The vineyards of Pinot Noir are generally quite young and the grape skins are thin, but producer Norm Hardie who produces the finest Pinot Noir in Prince Edward County, among the most stylish in Canada, shows that careful extraction will yield delicate tannins. His Pinot Noirs have llight, fine textures, but Hardie has noticed increasing tannin structure with each vintage. He has planted Pinot Noir where there is some friable clay above the limestone. "We have meeker soil and a cooler climate (than Niagara) giving us the opportunity to make pure and elegant wines. We could hang the fruit longer and get something darker and richer, but it would not respect our terroir."
The layer of clay is useful for water retention, enabling the vineyards to be dry farmed, but it is pretty infertile. Rosehall Run vineyards are planted on Hungry Point, named by the early settlers for their difficulty in getting any crop to grow.
Hardie also makes Pinot Noir from Niagara Peninsula using purchased grapes. Tasting his PEC and Niagara Peninsula wines side by side, it is clear that Prince Edward wines are lighter, intense, and more ethereal, and maybe even brisker. Pinot Noir here hasn't the depth of the best of Niagara Peninsula Bench wines, but I feel it has yet to reach its full potential.
Tasting vertical flights at Norm Hardie, Rosehall Run Vineyards, and Stanners Winery illustrates that even wine from young vines will evolve nicely over six years or so. Maybe not quite as long as the best Niagara Bench Pinots, which can reliably develop over at least eight years. But there is much to be enjoyed in these delicate and precise Pinot Noirs when they are young.
The light and lacy Pinot Noir from Stanners Winery captures the PEC profile. Colin Stanners and his wife left jobs as research scientists in California to plant 8ha (19.8 acres) of Pinot Noir and Chardonnay, in the Hillier area of PEC where several wineries cluster in the chilly temperature just a mile from the lake (he also makes a good Cabernet Franc from the limestone of Devil's Wishbone Vineyard).
A distance of 5 miles (8km) inland and up to five degrees warmer is Closson Ridge. Here, Closson Chase Vineyards Chardonnay and Point Noir are a little richer and fuller. Winemaker Keith Tyers has adjacent parcels of Churchside and South Clos, which have distinctly different characters. The vines on the deeper, warmer soil of the Churchside slope have a sunnier exposition and produce perfumed, fruity wines, while from the thinner soils of flat South Clos the style is stricter and straighter. There is no lack of terroir expression in PEC. Hardie has three Chardonnay vineyards making subtly different flinty and reductive wine, not from sulphur but as a result of the high pH soils. 
I went to Prince Edward County looking for Pinot Noir, but Chardonnay also thrives in the cool limestone terroir and produces wines of charismatic tension. The best are possibly a cut above the Pinot Noir. Whether it's Chardonnay or Pinot Noir, I really like the racy, stylish, terroir-driven wine here and admire the intrepid spirit of the wine producers.
The wines of Ontario exceeded my expectations. It is producing some world class wines which express the terroir from village level to single vineyard sites. But it was time to move on. British Columbia beckoned. In the Okanagan Valley there would be no limestone. A dramatically different terroir and wine culture lay on the West Side of Canada. I jumped on a five-hour flight, keen to explore.