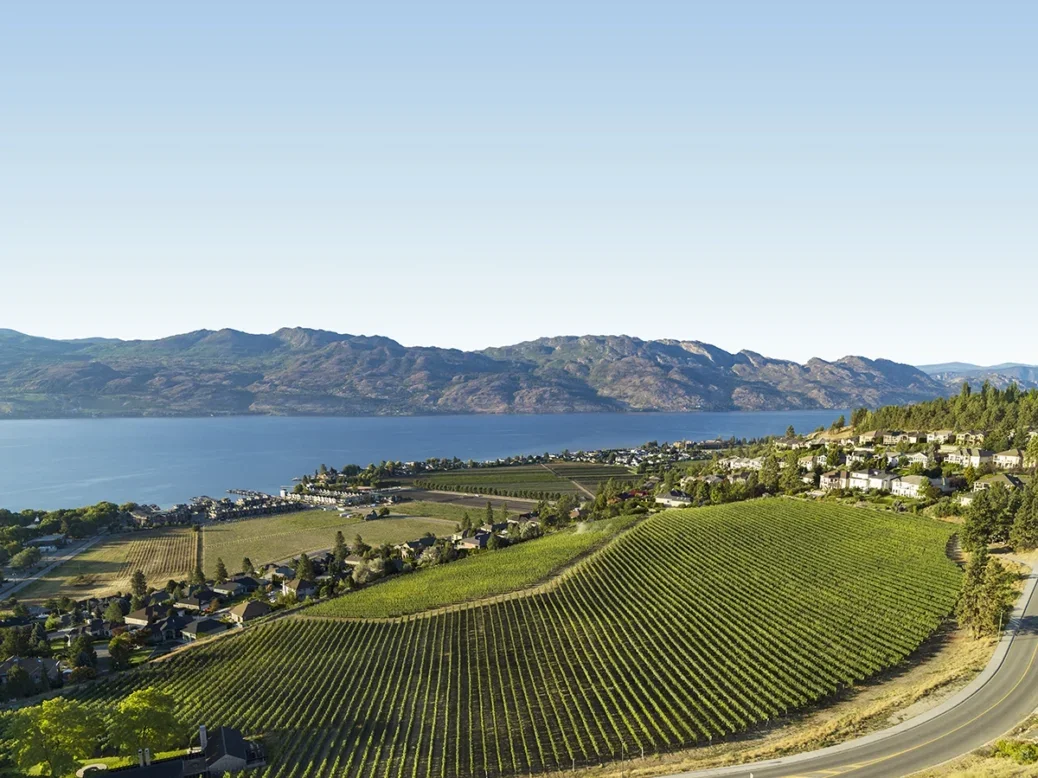 Despite its reputation as a difficult grape to grow, Pinot Noir has proved remarkably versatile in Canada, with good quality examples emerging from contrasting conditions in each of the country's regions, says Rod Phillips.
Pinot Noir is one of the few grape varieties that is grown in all of Canada's wine regions, with their vastly diverse climatic conditions. It is planted in British Columbia's warm, dry southern Okanagan Valley and in the province's cooler, wetter, coastal areas; in cool-climate Ontario, including a somewhat warmer island sub-appellation lying on the same latitude as northern California; in cold-climate Quebec, where vines must be buried in winter; and in the cool, maritime conditions of Nova Scotia on the Atlantic coast.
Pinot Noir is also gaining ground, literally, in emerging wine regions that were long considered too cold for quality vinifera viticulture but are now becoming viable, largely because of climate change. They include newly minted northern appellations in British Columbia; around Ottawa, the national capital, and in areas 125 miles (200km) north of Niagara Peninsula, in Ontario; and in all of Quebec.
But if climate change opens up possibilities for wine production in some regions, it creates new problems in others. At Stag's Hollow Winery, in the Okanagan Falls sub-appellation of Okanagan Valley, one clone of Pinot Noir is being ripped out because temperatures have become too warm for it. It is being replaced with Tempranillo. At Martin's Lane, also in Okanagan Valley, extreme leaf-removal has been abandoned, says winemaker Shane Munn, because of the "harsh summer light."
Along with such adaptations, plantings of Pinot Noir are increasing everywhere. Its presence across Canada's wine regions is largely shared only with Chardonnay, while other vinifera varieties tend to be associated with specific regions. The most planted other varieties in British Columbia are Merlot and Pinot Gris, while in Ontario, Riesling and Cabernet Franc are to the fore. In Quebec, hybrid varieties are hugely dominant, while in Nova Scotia there is more of a balance between hybrids and vinifera.
It's not that all the plantings of Pinot Noir across Canada necessarily produce high-quality or even good-quality wine. But the great majority of the more than 200 varietal Pinot Noirs tasted for this story were very good, and a creditable proportion were excellent, as the list of notable Pinot Noirs shows. (Pinot Noir is widely used for making rosé and traditional-method sparkling wines, but the focus here is on the varietal still red wine.) Needless to say, the character and style of individual wines reflect climatic and vintage conditions, together with vineyard and cellar decisions, but it is noteworthy that all Canada's regions contributed some excellent Pinot Noirs. There was no region where one thought, "Why on earth are they growing Pinot Noir there?"
That might seem to undermine Pinot Noir's reputation as "the heartbreak grape" because of the putative difficulty of growing it. To be sure, some vineyard managers and winemakers do draw attention to the challenges of growing Pinot Noir in their regions. Amélie Boury, the winemaker at Château des Charmes in Niagara Peninsula, says, "It is no secret that Pinot Noir is a tough grape to grow in Ontario. It just waits for you to turn your back for a day and starts being trouble. But it is also very rewarding wine." Others use words such as difficult, fickle, and challenging.
Perhaps, then, the heartbreak descriptor is entirely accurate. Or perhaps it was coined in order to generate admiration for successful Pinot Noirs and sympathetic understanding for underachievers. Then again, if Pinot Noir really has broken many producers' hearts, perhaps the issue is simply, as a Hawkes Bay (New Zealand) viticulturist once told me: "If you're having problems growing a particular variety, you've planted it in the wrong bloody place."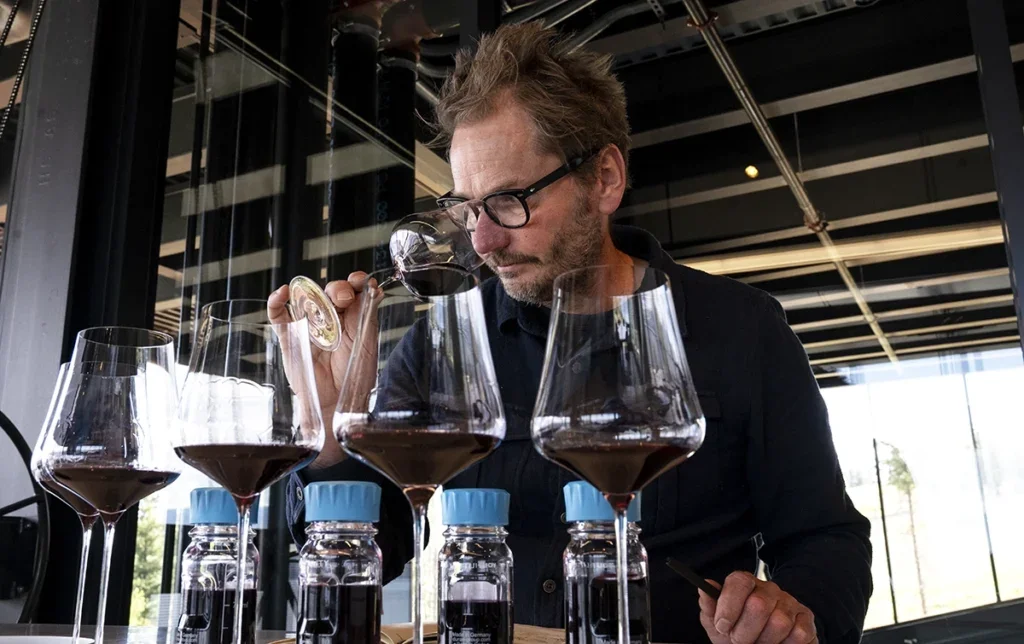 Matching site and variety in Ontario
Finding the right bloody place for specific grape varieties is the work that Canada's wine producers have undertaken over the past three or four decades. Ontario has led the way from the early 1990s, when thousands of acres of hybrid varieties were pulled out and replanted with vinifera. But while task number one was to match variety and site, many producers also had one eye firmly fixed on matching variety to the Ontario wine market, which was beginning to embrace wines from Australia, Argentina, Chile, South Africa, and California.
Red wines from these regions were fruit-forward and flavorful, and some Ontario producers aspired to make similar styles in the cool-climate conditions of Niagara Peninsula. But the Cabernet Sauvignons and Merlots seldom ripened fully, and often the wines had weedy, green flavors. For some producers, it didn't matter. One told me, years ago, that he wanted to have as many varieties as possible in his winery store to maximize the likelihood that "everyone will leave with at least one bottle."
But as the Ontario wine industry began its drive for quality, bringing grapes to maturity (however defined) mattered more, and it was clear that some varieties performed much better than others. Ed Madronich Jr, president of Niagara's Flat Rock Cellars (which grows Chardonnay, Riesling, and Pinot Noir), says that in Niagara Peninsula, Chardonnay and Riesling ripen every year, and Pinot Noir nine years out of ten, but that Cabernet Franc (Niagara's most planted red vinifera variety) ripens only seven out of ten years, and Cabernet Sauvignon only two out of ten. Some would argue with Madronich's numbers, but few would contest his general point.
It took time for some Ontario producers to embrace the fact that they make wine in a decidedly cool climate and that it wasn't feasible to make anything like the full-bodied, full-flavored red wines from California and the southern hemisphere. At the same time, there was a shift in consumer preferences—perhaps better described as the emergence of a new consumer sub-market that began to appreciate Ontario's cool-climate styles.
Bryan Rogers and Connor Van Tol, winemaker and assistant winemaker at Keint-he Vineyards in Prince Edward County, capture this shift: "Fifteen years ago, Ontario consumers weren't interested in Pinot Noir. They wanted Cabs, Merlots, Shiraz—big wines with a big mouthfeel and heavy-handed flavoring. It was difficult to sell Pinot Noir, but that's no longer the case."
A Canadian terroir story: Niagara Peninsula and Prince Edward County
A 2010 report on the future of the Ontario wine industry argued that producers needed to forget about making "New World" wines and to embrace the cool climate and its "Old World" wine styles. Strikingly, it failed to mention Cabernet Franc—12 years later, the province's most planted red vinifera variety—at all, and identified only Merlot and Pinot Noir as red varieties having "good market potential in the future." Because of the cachet of Burgundy, Pinot Noir was considered the prize, and it has for a long time been the star that Ontario producers followed when looking for a prestigious wine that would put them on the world wine map. Icewine had led the way, of course, and it is still an important export wine in terms of value, but it has a very narrow market and limited potential for growth. It is, arguably, the world's most regifted wine.
For table wines, Riesling and, to a lesser extent, Chardonnay did it for white wine, and Pinot Noir seemed right for a signature red in Ontario. Two of the province's three appellations are decidedly cool: the all-important Niagara Peninsula (the country's most productive wine region) and Prince Edward County on the north shore of Lake Ontario. The third, Lake Erie North Shore, is somewhat warmer than the other two, and its South Islands sub-appellation is even warmer. Pinot Noir is grown in all. What was also influential to many producers was that limestone underlies much of the vineyard land in Niagara Peninsula and Prince Edward County. To those who believe that soil has an important influence on wine character and quality, this composition spoke Burgundy—and therefore Pinot Noir and Chardonnay.
Over time, Pinot Noir has remained important in Ontario, but its vineyard profile is difficult to quantify because of the limited statistics made public by the Ontario grape and wine industry. No acreage-by-variety information is available, but there are wine-production data. In 2021, Pinot Noir contributed 7 percent to the volume of all red wines certified by the VQA (Vintner's Quality Alliance, Ontario's wine certification authority)—behind Merlot and Cabernet Franc, which each contributed 11 percent. But Pinot Noir was the second-most important variety in terms of liters bottled as a varietal red wine certified by the VQA—a distant second to Baco Noir, a VQA-approved hybrid variety that has become remarkably popular.
In British Columbia, Pinot Noir was the second most-planted variety in 2019, the latest year for which figures are publicly available. Its 1,332 acres (538ha) lay not far behind Merlot, which occupied 1,618 acres (654ha). Moreover, Pinot Noir was gaining on Merlot, with a 67 percent increase in the area of Pinot Noir vineyards since 2008, compared to a mere 2 percent for Merlot. (The area planted in Cabernet Franc grew faster, at 84 percent, but from a much smaller base.) If those trends have continued, Pinot Noir will be the most-planted grape variety of all in British Columbia by 2024.
Pinot Noir is grown throughout British Columbia's varied growing conditions. It is widely planted in the all-important Okanagan Valley—which ranges from warm and dry in the south, to cool and quite wet in its northern areas—and it is also planted in many of the province's other appellations. They include the cool, wet conditions of Vancouver Island and the cool-climate northern appellations (such as Lillooet and Shuswap) that have been created in the past few years.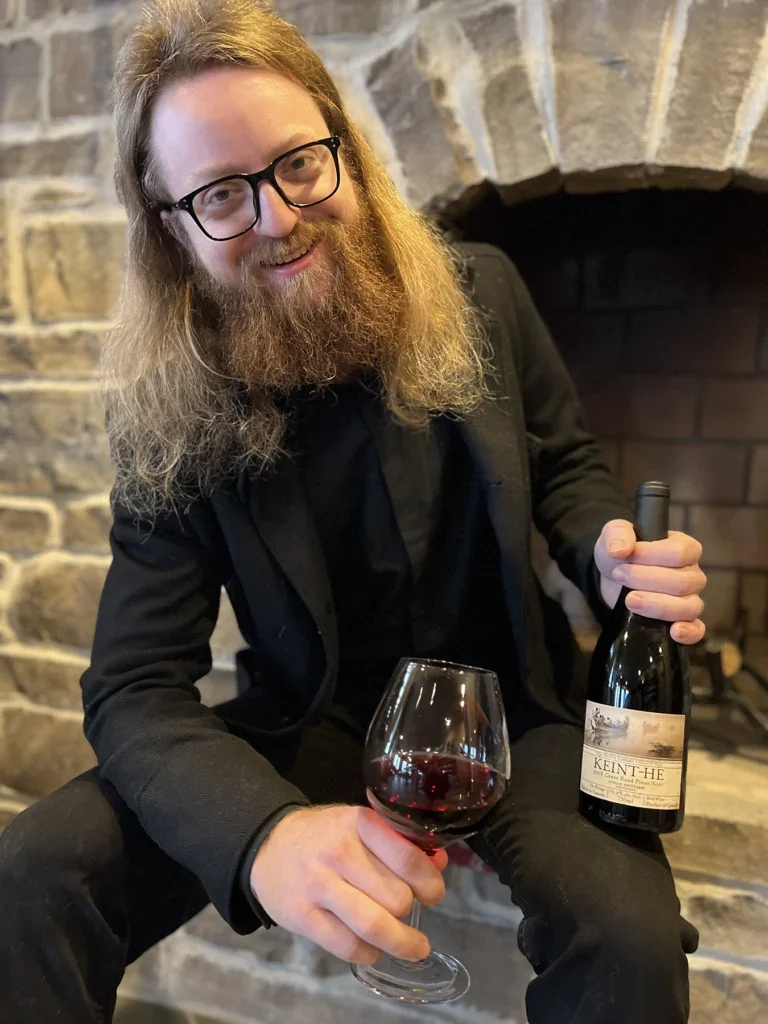 In Quebec, Pinot Noir is by definition very much an outlier because plantings of vinifera varieties are far outnumbered by hybrids. Pinot Noir is grown by only 20 percent of producers, and it occupies a mere 4 percent of total vineyard area. For comparison, the most widely planted red variety is the hybrid Frontenac Noir, which is grown by 70 percent of producers and occupies 10 percent of land planted to grapes. But things are changing rapidly in Quebec, where climate change is making southern regions viable for vinifera vines. A 2017 report predicted that, within 20 years, some regions would regularly successfully ripen varieties such as Chardonnay, Pinot Noir, or Gamay.
Finally, in Nova Scotia, an Atlantic province with about 20 wine producers, Pinot Noir plays a significant role in the production of sparkling wine, which has become a regional specialty. Several wineries also make varietal Pinot Noirs, but they are still marginal, and many of these wines are made only in good vintages.
Producers are keenly aware of the need to plant Pinot Noir in the best conditions. At Tightrope winery on Okanagan Valley's Naramata Bench, Pinot Noir vines planted on north-facing slopes and cooler sites "tend to do well here, where they avoid all-day sun exposure, allowing them to retain excellent acidity. The constant breeze from the lake helps mitigate disease pressure."
In Ontario's Prince Edward County, Colin Stanners highlights the challenges of his growing conditions. Having to bury his vines before each winter means that they don't develop a tall permanent trunk and the fruiting wire tends to be lower to the ground. "Having the fruit (and leaves) closer to the ground makes the airflow through the vineyard worse, which in turn is worse for molds and mildews." These conditions limit his yields to one ton per acre or less, much lower than the 1.5–2.5 tons per acre that Harald Thiel, at Hidden Bench Winery in Niagara Peninsula, considers "optimal."
Out east, in Nova Scotia, Blomidon Estate winemaker Simon Rafuse is blunt: "It can really be a challenge to grow Pinot for still red. Getting the grapes to a good level of phenolic development without too much rot setting in is tricky. We often have to pick just after the sparkling wines to ensure any decent commercial level of yield."
The different growing conditions across Canada are broadly—but not perfectly—reflected in the styles of Pinot Noir they produce. There is a clear distinction between British Columbia and Ontario Pinot Noirs, with the former showing more assertive fruit, but both tend to have well-developed and well-calibrated acidity. In the cooler regions of both these provinces, the emphasis is on acid rather than fruit, and the wines tend to be lighter in body and color, though rarely as light as the Pinot Noirs from Quebec and Nova Scotia.
As for the clones of Pinot Noir planted across Canada, most growers have opted for several, in order to increase the complexity of their wines. The Dijon clones 667 and 777 are universally popular, and most wineries appear to co-ferment the clones. But at Stag's Hollow winery in Okanagan Falls, where nine clones are planted in two vineyards, winemaker Keira LeFranc vinifies the clones separately. "We feel each clone offers distinct aromatic, structural, textural, and flavor components, and by having multiple clones that are vinified and barrel-aged separately, we give ourselves a lot of options in terms of blending and building layered complexity when the time comes."
Not all clones are suitable for some districts. As noted earlier, Stag's Hollow is planting Tempranillo to replace one clone (Ritter) of Pinot Noir that has underperformed in warming conditions. Meanwhile, Blomidon Estate, on the shores of the Bay of Fundy in Nova Scotia, has chosen to focus on clone 115, which has proved hardier than 667 or 777 in its rigorously cool growing conditions.
A growing sense of their own place
Winemaking techniques vary from winery to winery, of course. Many ferment whole clusters and some ferment whole berries. Almost all age Pinot Noir in French barrels, but many are adopting formats larger than barriques and are reducing the proportion of new oak. Most use between 10 and 30 percent new oak barrels in their mix, but Thomas Bachelder, who makes a series of impressive single-vineyard Pinot Noirs in Niagara Peninsula ("I'm trying to map Niagara, one vineyard at a time") has foresworn new oak entirely; he relies only on second-use barrels.
As for the style of Pinot Noir producers aim for, some declare that they make their wines in "a Burgundian style." Perhaps Keint-he Winery & Vineyards, an excellent producer in Ontario's Prince Edward County, is most explicit; its website refers to it as "a Burgundian winery right here in Ontario." In Niagara Peninsula, Le Clos Jordanne began life in 2000 as a partnership between Vincor, a big Canadian wine company no longer in existence, and Burgundy's Boisset company. Le Clos Jordanne went out of business for a few years but has been revived and retains a resolutely and explicitly Burgundian approach to viticulture, winemaking, and even labeling.
Some winemakers refer to Burgundy and other Pinot Noir-producing regions as guides. Simon Rafuse of Blomidon Estate says he likes "pretty, floral, and fruit-driven Pinot," and adds, "I think back to the early 2000s Burgundian Hautes-Côtes wines or the Coteaux Champenois I was introduced to at school, as inspirations for what we're trying to achieve." Bachelder, in Niagara Peninsula, has also made wine in Burgundy and Oregon, and his discussion of his Niagara Pinot Noirs is occasionally punctuated with references to Burgundy villages, such as Chambolle-Musigny and Volnay, as similarities occur to him.
But there seem to be many fewer references to Burgundy than there used to be. Instead, winemakers acknowledge their own unique growing conditions and winemaking styles. Many now declare that their wines have "a sense of place," and if that notion doesn't bear much scrutiny either, at least "the place" is their own vineyard and not a wine region in another country.
Asked if they try to make their Pinot Noir in a specific style, most winemakers reply—fairly predictably—that they work with the grapes each vintage gives them and try to intervene as little as possible. Typical is Colin Stanners, co-owner and winemaker at Stanners Vineyard in Prince Edward County. "We are in a very cool wine region," he says, "so that is the style we make. I'm not trying to make it into something it isn't."
Burgundy also crops up in other contexts. A number of principals who discussed Canadian Pinot Noir for this article cited the high prices of red Burgundy as a partial explanation for the popularity of Canadian Pinot Noir. It is an open question how many consumers consider Burgundy and Canadian Pinot Noir interchangeable, but most very good Canadian Pinot Noirs sell for less than C$60 a bottle—far lower than village-level Burgundies. But it is also possible to pay a lot more for Canadian Pinot Noir, such as C$150 a bottle for Martin's Lane Winery Fritzi's Vineyard Pinot Noir 2019.
Harald Thiel, owner of Hidden Bench Winery in the Beamsville Bench sub-appellation of Niagara Peninsula, puts pricing in a broader context. "There is a very good price:quality ratio with our wines, even though they are at premium price points," he says. "The large price increases for Pinot Noir in Burgundy, Oregon, and California have permitted us to increase pricing to absorb some recent cost increases with labor and packaging."
From outlier to highflier
There is plenty of enthusiasm for Canadian Pinot Noir, and many producers plan to extend their plantings. Almost all talk of the ease with which they sell Pinot Noir—even though it tends to fetch higher prices than other varieties. Ben Bryant, winemaker at 1 Mill Road Winery in Okanagan Valley, says, "I think the world's palate is evolving to a lighter and more moderated wine style, and Pinot Noir fits nicely in that category."
But some point to Pinot Noir consumers' being more discriminating. Lindsay O'Rourke (the winemaker) and Graham O'Rourke (the viticulturist), wife-and-husband owners of Naramata Bench's Tightrope Winery, say, "Pinot Noir drinkers tend to be well versed and can easily distinguish between good and poor quality. They can be stylistically picky." Overall, though, it seems that no one is stuck with volumes of unsold Pinot Noir.
The place of Pinot Noir in Canada's vineyards and in Canadian wine consumers' shopping baskets has changed rapidly over the past two decades. From being an outlier variety, albeit with the cachet that Burgundy gave it, Pinot Noir is now important in both major wine regions—more so in British Columbia than in Ontario—and it has been embraced by consumers. There's no reason to think that this will continue forever, of course, but at this moment, Pinot Noir is in a good place in Canada.