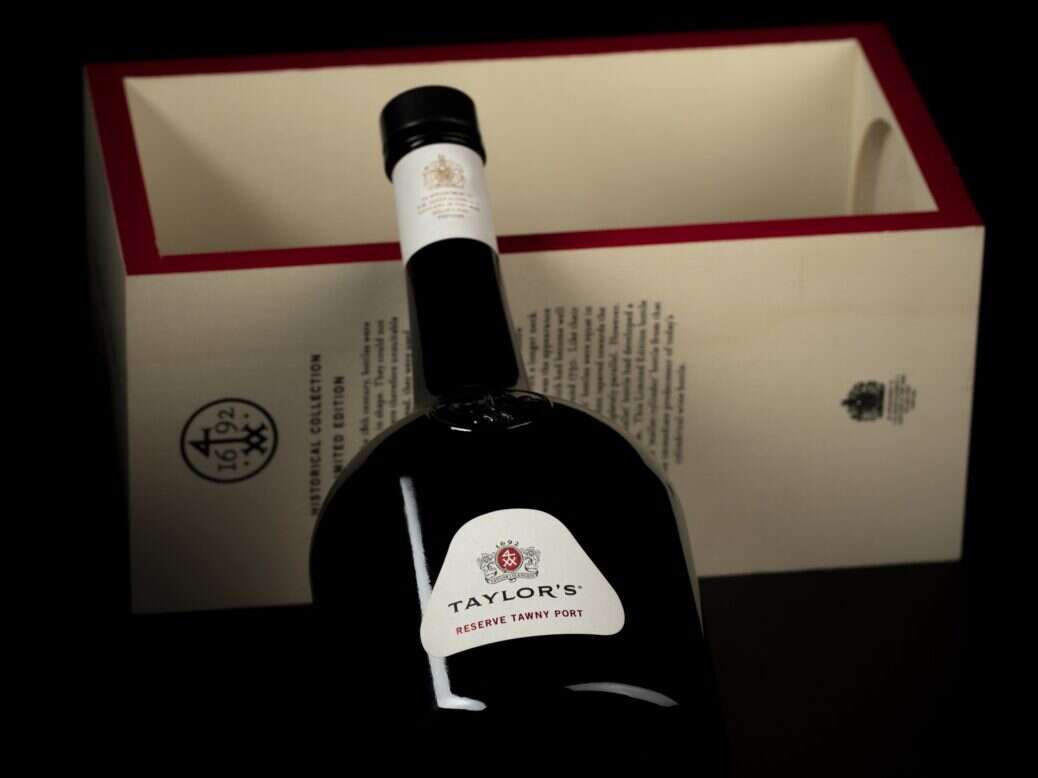 Taylor's Historic Bottle Collection III is the third of its occasional series of limited edition Ports in antique-style bottles.
Founded in 1692, Taylor's is a house with a keen sense of its own history. A number of its recent releases have made extensive use of its stocks of very old Port, while the latest limited edition bottling makes reference to bygone packaging.
The third in an occasional series, Taylor's Historic Bottle Collection III, is notable for more than the titular glass vessel. A blend of reserve Tawny Ports, it "displays the richness and depth of flavor characteristic of Taylor's unique style, as well as a very long and distinctive finish," according to David Guimaraens, Taylor's winemaker.
The revival of the mallet-cylinder
But it is the bottle that provides the initial attraction and talking point. Inspired by the so-called "mallet-cylinder" bottle shape that was prevalent in England by 1750 and was the predecessor of the modern cylindrical bottle, the latest release has been given a contemporary twist, the company says, "highlighting the elegance of the bottle, engraved with the distinctive '4XX' symbol used by Taylor's."
According to Adrian Bridge, Taylor's Managing Director, "These editions pay tribute to the long and rich history of Port, as well as continuing our long-standing tradition of innovation. Presented in bespoke, collectable bottles in wooden boxes, these limited editions are designed to appeal to both existing and new Port consumers and collectors."
Taylor's Historic Bottle Collection III is available now with a retail price of £30.