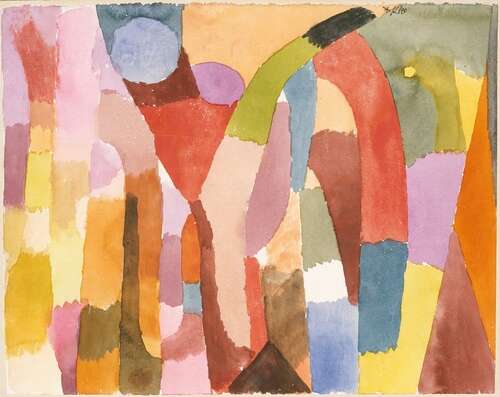 The past 20 years have brought dramatic and exciting change at the top of the wine world, and assumptions about where—and how—fine wine can be made have been challenged by a new wave of producers. Jamie Goode attempts a definition of a culture and style that he and others are calling "the new fine wine."
What is fine wine? The simplest, and perhaps the best definition I've heard came from Hugh Johnson (in the very first issue of The World of Fine Wine). To Johnson, a fine wine is one that is worth talking about. This is a wonderfully egalitarian definition, but it's also a little hopeful in terms of the scope of wines it brings into this elite club. Many people in the wine trade aren't as open as that.
Take a trip down St James to the heart of the English fine wine trade, and the besuited, expensively educated private client sales staff will have a rather different, and much reduced idea of fine wine. Ask them about the new wave wines from South Africa and they'll stammer and bluff. But talk claret, and they're on home ground.
Boundaries of the old fine wine
For much of the wine trade, the boundaries of fine wine are seen quite clearly if you study broking lists. The bulk is made up of Bordeaux, because the top wines are made in significant quantities and are tradeable. Then we'll have a lot of Burgundy, the top names from Champagne, Vintage Port and perhaps the Rhône. Italy will be represented by Super Tuscans, Brunello, and Barolo/Barbaresco. Top Californians, elite Australians, and a select group of Germans will also make the cut. But this range of "fine" wines doesn't reflect how the wine world has changed over the last 20 years.
We are now seeing the emergence of what US-based ex-sommelier and winegrower Raj Parr has called the "new fine wines." These are wines from outside the classic regions, made without undue intervention in the cellar from privileged vineyard sites that are farmed well and picked at the appropriate time.
Of course, not all vineyards are created equal. Wine quality is limited by the potential of the vineyard site, and some vineyards are just not capable of greatness. However, the new fine wine concept challenges the idea that all the great terroirs have already been discovered. The fact that some wine regions—or parts of some regions—are celebrated today is in part a historical artefact, often driven by economics and logistics, such as the proximity to wealthy urban centres or lucrative trade routes, or even first-mover advantage. There exist many terroirs capable of greatness, and now a combination of open-mindedness, viticultural skill, and a sensitive approach in the cellar is creating some very exciting wines from regions that some fine wine brokers have never heard of.
What constitutes fine wine?
Also, our notion of what exactly constitutes fine wine is up for grabs at the moment. Back in the 19th century prior to phylloxera, the clarets destined to be shipped to England were widely "hermitaged"—an addition of Northern Rhône Syrah helped beef them up to suit the English palate. Now there's a growing appreciation for lighter-style red wines, which is what classic claret would have been like at this time. In Burgundy there has been a movement back towards whole-bunch fermentation after the shift to destemming and more extraction that occurred in the 1980s. Cellars the world over are getting rid of new small oak in favour of large format oak, concrete, and even clay.
One of the factors that has helped the emergence of these new fine wines is the wine world's interconnectivity. There's a rich network of well-travelled sommeliers, writers, winegrowers, and agents who have driven this movement. There has been a push and pull. Wines like these won't be made without the determination, skill, and vision of the winegrowers, nor without the prospecting activity of agents who can bring them to market, nor without the people, with an audience, to talk about them. As I travel the wine world I keep meeting others who share this taste for new fine wines—who absolutely care about wine quality—but who are also open-minded enough to be able to recognize it even when these wines come from unexpected places. This is not so much a top down process of producers being anointed by an influential critic (which is so very 1990s). It's more of a bottom-up or middle-out phenomenon.
Priced out
In part, the emergence of the new fine wine has been assisted by the way that prices for top bottles have soared. Simply put, rich folk like wine, there are more rich folk than there used to be, they are chasing after the same wines, and these wines are in limited supply. While it's frustrating that those of us on normal professional salaries can't afford famous wines we used to enjoy, this rise in prices has opened up the market a little. The work that goes into making terroir-expressive wines of the sort that might interest geeks needs to be reimbursed. A winegrower can't follow their vocation if someone isn't going to buy their wine. If the price of premier cru Puligny land hadn't gone through the roof, then ambitious young vignerons might not be farming plots in the Mâconnais, no matter how good those terroirs were. In Beaujolais, it took both the success of Lapierre, Foillard, Metras et al and the unaffordability of land in Burgundy to bring talented outsiders in. Today, there's quite a cadre of Beaujolais producers making truly fine wines.
So we are seeing the emergence of the new fine wine. It's not a revolution. Nothing is being overthrown. The old fine wine will carry on, and the new fine wine will grow alongside it. There will be the odd clash of aesthetic systems, but that's only to be expected. It really is an exciting time to be a wine drinker, especially a curious, open-minded one.