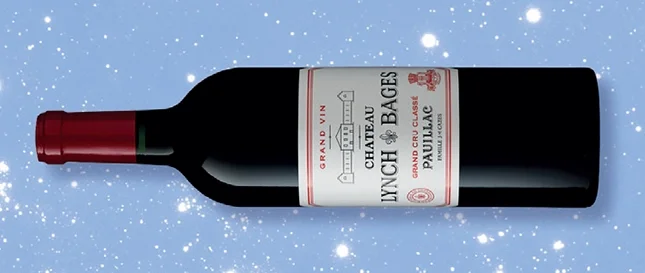 Ranging far and wide across the wine world, the late Jean-Michel Cazes' recently published book is much more than a memoir, and a fitting tribute to an extraordinarily full life.
How times change. A visitor to Château Lynch-Bages today is likely to be awestruck by the eye-catching new winery, a glass and steel wonder far removed from the Disneyesque châteaux for which Bordeaux's Médoc is renowned. Decorative stone turrets find no place here. And if that visitor could travel a half-century back in time he might also be awestruck, but for a different reason. Fifty years ago, Lynch-Bages presented a less-than-splendid visage to the world, as Jean-Michel Cazes recounts in this fascinating book. "The winery was still a patchwork of more or less dilapidated buildings, embedded in the village of Bages. Most of the houses were in ruins. You entered the property by passing between two small squat windowless houses which framed the entrance. The one on the left was used as a shelter when it rained. Wine growers spent the day there splitting the 'vîme,' which meant making the wicker ties which they used to tie up the vines' shoots to the trellises."
It is easy to forget today, after four decades of largely good to great vintages kickstarted by 1982, that for about the previous century Bordeaux was anything but prosperous and presented a glum face to the world, ground down by calamity piled on catastrophe: oidium, phylloxera, world war, Prohibition in the USA, worldwide economic decline, more world war, savage frost in 1956, and the oil crisis in the 1970s. Easy to forget, yes, but that is to reckon without the persistent candor of Jean-Michel Cazes, who writes both as active participant and astute observer. In short, he never shies from telling it as it was. 
From Bordeaux to the Stars is likely to be classified as "autobiography" or "memoir," but both terms are too limiting for this wide-ranging account of Cazes's lifelong association with Lynch-Bages, the celebrated fifth growth that everybody agrees is a de facto second. And neither comes close to indicating the book's scope, as it ranges across the wine world from far west in California, to far east in China, with many points in between, including South America and Australia. The passage quoted above is indicative of the transparent honesty that runs through the whole book—perhaps Cazes was cognizant of Christopher Hitchens's advice when it comes to memoir: "One's memoirs must always strive to avoid too much retrospective lens adjustment." 
Some of the passages paint a Dickensian picture of living conditions in the 1970s. "Almost all of our staff were housed free of charge in dilapidated houses in and around the village of Bages. Most of the houses lacked the most basic comfort. Long periods of crisis and economic difficulties had meant almost no maintenance work had been carried out, and there was no sewage system. Even running water had only recently become available."
The rustic dilapidation of 50 years ago is now slipping beyond living memory, though it would be a shame if today's ultra-modern winery masked the comprehensive upgrading of facilities that predated it and which was undertaken on a near-constant basis over the years. As Cazes puts it, "From 1975 onwards, for about 15 years, Lynch-Bages was a permanent construction site." Page after page tells of more investment and improvement: new vats, computer control, barrel cellar, culminating in the new winery, which contrasts markedly with the neighbors' ornate châteaux: Cos d'Estournel, Palmer, Langoa, and the stately Margaux. 
What is also evident from even a cursory reading of this book is that owning and managing a prestigious château such as Lynch-Bages is no cakewalk. Any such notions the reader may have are repeatedly scotched, as Cazes recounts a litany of challenges—from every detail of viticulture, to the tedium of unavoidable administrative chores. He doesn't hold back when enumerating the difficulties, such as a stuck fermentation at sister property Les Ormes de Pez in 1976.
Things had been going smoothly, but then yeast activity slowed and slowed, until Cazes and his trusted cellar master Daniel Llose decided to take drastic action, adding thiamine, in the form of a white powder, to a small mobile vat containing 400 liters of must drawn from one of the main vats. "Before our horrified eyes, the liquid turned blue. A deep blue, quite beautiful, but far from the natural color of grape juice. We looked at each other, unsure what to do next, before deciding to take the risk of sacrificing a tank. We pumped the contents back into the main vat, and held our breath. Victory! The samples taken a few minutes later had a beautiful ruby color. The blue, presumably due to a high concentration of product in a small volume, had disappeared."
A less stressful problem was encountered at Lynch-Bages in 1982. "After so much good weather, the harvest was abundant, and we were still a little short of space. While managing the vats, we sometimes needed to store extra wine in a tanker lorry lent to us by a cousin who worked as a transporter. It stayed parked in front of our vat house for a month. I have also heard—although I have no proof—that some wine growers used their swimming pools for extra storage."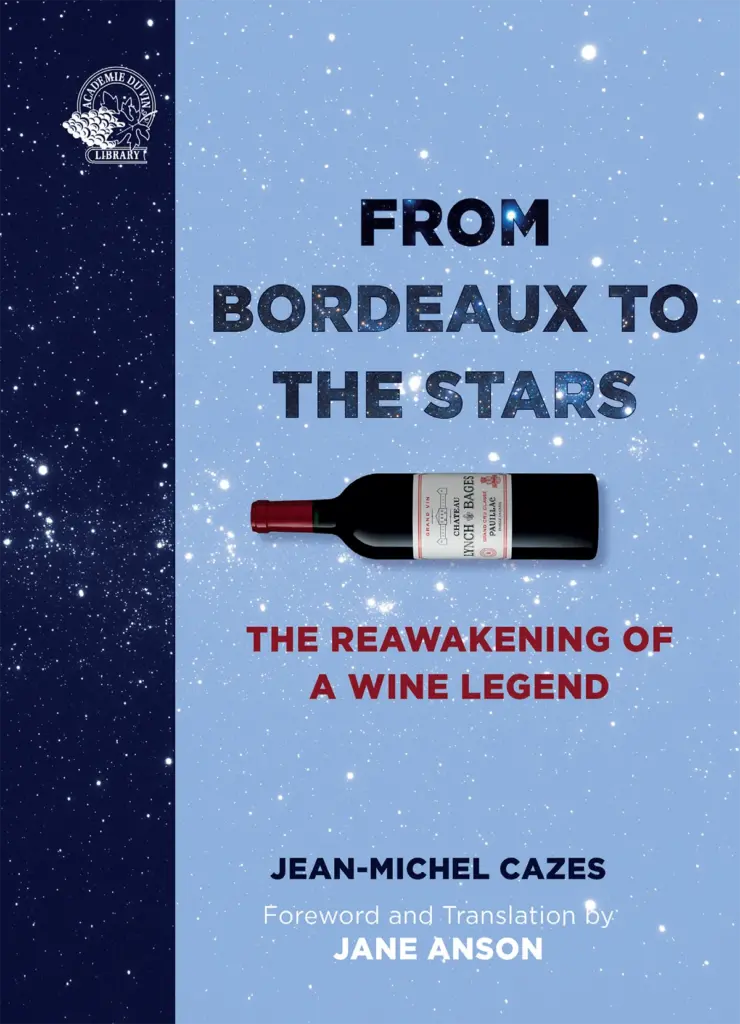 An extraordinarily full life
Nineteen eighty-two was also the year that American critic Robert Parker came to prominence, calling the vintage accurately and setting in train decades of controversy and debate over his influence on winemaking—baleful or beneficial, depending on your standpoint. Cazes is firmly in the latter camp. "Robert Parker has not really been replaced. No other critic has been able to express his analyses with such simplicity and talent and to impose his views with such authority and clarity. For some 30 years, he was the most effective promoter of wine consumption in the United States. He usually steered his admirers in the right direction, and his influence extended far beyond the borders of his country. I, for one, have infinite respect for him and the work he has done."
Far beyond the borders, yes, but not as far as a half-bottle of Lynch-Bages 1975, which went into orbit on-board the space shuttle Discovery in 1985, where it clocked up a journey of 2.9 million miles. It was carried aloft—to the stars—
by French astronaut Patrick Baudry, and when I last visited Lynch-Bages, the bottle, signed by Baudry, sat well out of reach behind iron bars and beneath a protective glass dome.
Cazes has lived an extraordinarily full life, wearing multiple hats, and tales such as this enliven and broaden this book's appeal. On occasion, the step-by-step enumeration of every point along the way in one of his business ventures—such as the establishment of Château Cordeillan-Bages—seems a little long-winded. Some cutting to the chase would be welcome; not every reader will remain engaged by these litanies. And anybody without comprehensive knowledge of the Pichons (Baron/Longueville and Lalande), the châteaux that stand like twin sentinels marking the entrance to Pauillac, will struggle to grasp the historical detail of how they came into being, outlined in Chapter 19. Enlightenment lurks deep in a maze of names and dates and complicated relationships that defies immediate comprehension. More seriously, the initial paragraph of Chapter 29, "Return to the Douro," mistakenly credits the Symington family with the opening of the Vintage House Hotel in Pinhão—and then compounds the error by saying that one of the Port houses owned by the Symingtons is Taylor's. I beg to differ—and so would Taylor's. A lesser irritant is the ending of innumerable sentences with an ellipsis. Too many trail off thus, leaving the reader to complete the thought.
Notwithstanding such glitches, this remains a quite remarkable book, mainly thanks to the author's insight and candor. At times he is center stage in the story, at times in a supporting role, and at times observing and commenting from a front-row seat. Wherever his standpoint, he is always engaged and engaging. For students of this period and for future historians, this will be essential reading. It's an engrossing tale, and if it could be tighter told at times, at others it gains a lyrical quality, so I will leave the final word to Jean-Michel Cazes:
"I live in the Médoc, a land blessed by the gods, bordered to the west by the ocean and to the east by the majestic Gironde Estuary. The vineyards have settled here in a gently undulating landscape. Some of the world's greatest wines are produced here. The names of these wines, scattered all along the châteaux route, are a delight to visitors. I personally had the privilege, after my grandfather and father, year after year, to bring one of these wines to life. And I hope that my children will continue to do so long after me.
"The most important thing is the wine. Each bottle contains a universe which, like the genie in Aladdin's lamp, is ready to escape at the first opportunity. Everything is contained in it: geography and history, fruit, climate, soil, tradition, know-how, but also friendship and shared pleasure." 
From Bordeaux to the Stars: The Reawakening of a Wine Legend
Jean-Michel Cazes
Foreword and translation by Jane Anson
Published by Académie du Vin Library
320 pages; $47.50 / £35