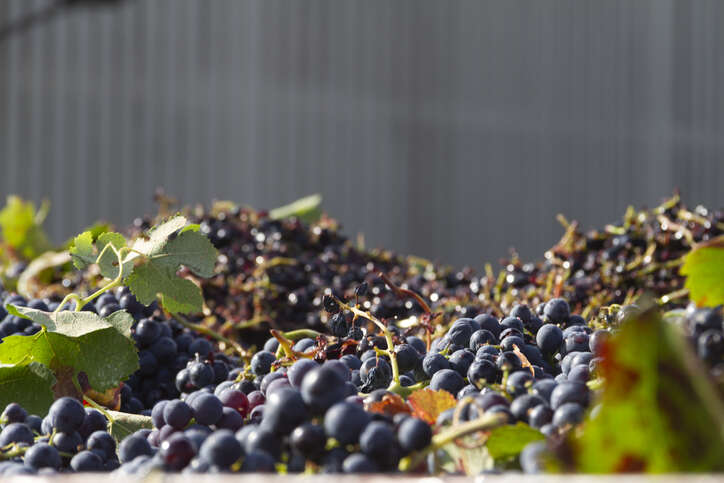 Katharine Swindells reports on the latest global wine production figures from the OIV, which confirm a difficult year for European winegrowers.
The extreme weather affecting Europe's wine harvest has brought 2021 global wine production to what may be its lowest level in 30 years, despite a strong harvest in the Southern Hemisphere. At a press conference Thursday, Pau Roca, the Director General of the International Organisation of Vine and Wine, announced the OIV's first estimates of the 2021 global wine production.
2020 saw a below average level of production, but the overall impact to the wine industry was mitigated by the declining demand for wine caused by the pandemic. But this year as wine demand rebounds across much of the world, global production was 10 million hectoliters, 4%, below the 2020 level.
In fact, the most pessimistic estimate forecasts a global production level of 247 million hectoliters, which would be even lower than the 2017 nadir, and in fact the lowest in the OIV's official records.
Read More: Early Pickings? Climate change and harvest dates
This decline comes in spite of a very strong harvest year in the Southern Hemisphere: in fact the combined countries recorded the highest wine production ever at 59 million hectoliters. Mild temperatures led to both Australia and Chile seeing production levels 30% higher than 2020, and 14% and 23% higher than the five-year-average, respectively.
But the New World's success is more than outweighed by significant production declines in EU countries, which overall saw a 13% decline to 145 million hectoliters. Italy, France, and Spain combined account for 79% of EU wine production, and almost half (45%) of the whole world's.
Harsh frosts and mildew across Europe were detrimental to vines. France's losses of 27% made 2021 the lowest harvest on record, as World of Fine Wines reported in October, with Bourgogne-Beaujolais and Champagne estimated to have lost almost half their average harvest.
But despite this, Roca says the industry has reason to be optimistic, buoyed by the resilience and creativity shown during the pandemic.
"This crisis, in fact, stimulated digital innovation and diversification in the distribution channels," Roca said. "We have seen an extraordinary ability to adapt to change. The sector, in fact, has resisted but on top of that it has been very creative to overcome the pandemic."
The OIV anticipates that 2021's global wine consumption will have increased, perhaps even higher than pre-pandemic levels. The task, Roca says, is for those in the industry to take the innovation developed in the pandemic, and apply it to the most pressing issue facing the wine world, the climate crisis.
"And in fact, it is time to stop reacting with emergency measures to the catastrophe, it is time to try and anticipate these climate changes," Roca said. "With climate change, we won't have a vaccine available, we have to find a solution."