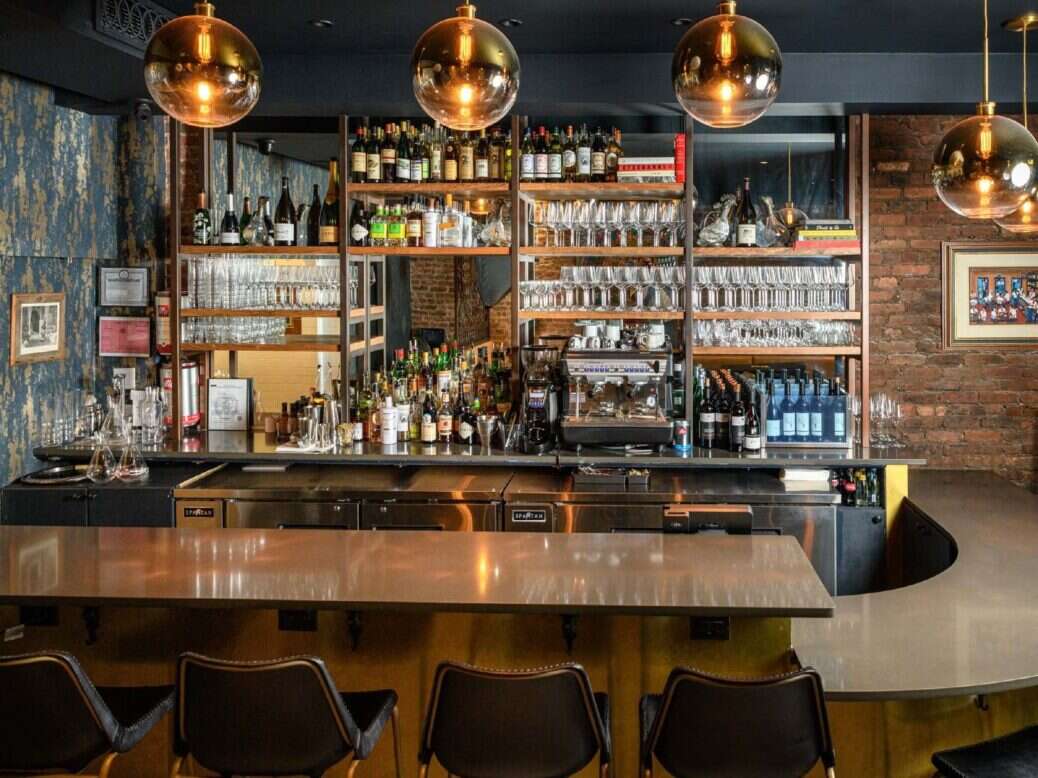 Earlier this week, Neil Beckett, WFW Editor and Chairman of the World's Best Wine Lists judging panel, announced the Best in Region winners in each of 18 categories for the 2021 World's Best Wine Lists awards.
The winners, which are judged alongside their peers in six regions (Asia, Australasia, Europe, Middle East and Africa, North America, and South and Central America), will now go forward to compete for the coveted global prizes, which will be announced in an online ceremony on November 1, 2021.
Here we publish for the first time the full list of Best in Region winners.
Best Long Wine List
Asia: Les Amis, Singapore
Australasia: Wickens at Royal Mail Hotel, Dunkeld, Victoria, Australia
Europe: Restaurant Tantris, Munich, Germany
Middle East/Africa: Archipel Wine Cellar, Mauritius
North America: Pappas Bros. Steakhouse, Houston, Texas, USA
South & Central America: Grand Old House, Grand Cayman, Cayman Islands
Best Medium-Size Wine List
Asia: Amelia, Hong Kong, China
Australasia: 2KW, Adelaide, Australia
Europe: Big Wine Freaks, Moscow, Russia
Middle East/Africa: Hakkasan Abu Dhabi, United Arab Emirates
North America: Kinship, Washington DC, USA
South & Central America: Quintonil, Mexico City, Mexico
Best Short Wine List
Asia: Restaurant Koke, Kyoto-fu, Japan
Australasia: Cocoro, Ponsonby, New Zealand
Europe: Ballymaloe House, Shangarry, Cork, Ireland
Middle East/Africa: Boca, Dubai, United Arab Emirates
North America: The Bristol, Chicago, USA
South & Central America: Oteque, Rio de Janeiro, Brazil
Best Micro Wine List
Australasia: Firedoor, Sydndey, Australia
Europe: Park Row, London, United Kingdom
North America: Contento Restaurant, New York City, USA
South & Central America: La Niña, Lima, Peru
Best Regional Wine List (in region)
Asia: Hajime, Osaka, Japan
Australasia: Charred Kitchen & Bar, Orange, Australia
Europe: Antica Bottega del Vino, Verona, Italy
Middle East/Africa: Karibu Restaurant, Cape Town, South Africa
North America: PRESS Restaurant, St-Helena, California, USA
South & Central America: KUUK, Merida, Mexico
Best Regional Wine List (outside region)
Asia: Gattopardo Ristorante di Mare, Singapore (for Italian wines)
Australasia: Felix, Sydney, Australia (for French wines)
Europe: Matteo's at Annabel's, London, United Kingdom (for Italian wines)
Middle East/Africa: Blue Penny Cellar, Poste de Flacq, Mauritius (for French wines)
North America: Wallsé, New York City, USA (for Austrian wines)
South & Central America: Luca, Grand Cayman, Cayman Islands (for Italian wines)
Best Champagne & Sparkling Wine List
Asia: Amber at the Landmark Mandarin Oriental, Hong Kong, China
Australasia: Wickens at Royal Mail Hotel, Dunkeld, Victoria, Australia
Europe: Domaine les Crayères, Reims, France
Middle East/Africa: Archipel Wine Cellar, Poste de Flacq, Mauritius
North America: Babbo, New York City, USA
South & Central America: Grand Old House, Grand Cayman, Cayman Islands
Best Dessert & Fortified Wine List
Asia: L'Atelier de Joël Robuchon, Hong Kong, China
Australasia: Wickens at Royal Mail Hotel, Dunkeld, Victoria, Australia
Europe: Atrio, Cáceres, Spain
Middle East/Africa: Archipel Wine Cellar, Poste de Flacq, Mauritius
North America: Bern's Steak House, Tampa, Florida USA
South & Central America: Graycliff Hotel & Restaurant, Nassau, Bahamas
Best Sake List (outside Japan)
Asia: Nouri, Singapore
Australasia: Saké, The Rocks, Sydney, Australia
Europe: The Chedi, Andermatt, Switzerland
Middle East/Africa: Hakkasan, Abu Dhabi
North America: The World Residences at Sea, Florida, USA
Best Spirits List
Asia: La Terre, Singapore
Australasia: Charred Kitchen & Bar, Orange, Australia
Europe: Antica Bottega del Vino, Verona, Italy
Middle East/Africa: Priva Lounge, Pretoria, South Africa
North America: Spruce, San Francisco, California, USA
South & Central America: Quintonil, Mexico City, Mexico
Best By-the-Glass List (with Coravin)
Asia: Amber at The Landmark Mandarin Oriental, Hong Kong, China
Australasia: Charley Noble, Wellington, New Zealand
Europe: Sketch Lecture Room & Library, London, United Kingdom
Middle East/Africa: Jing, Halaveli, Republic of the Maldives
North America: Wine Bar George, Lake Buena Vista, Florida, USA
South & Central America: Ajuala, Santo Domingo, Dominican Republic
Best By-the-Glass List (without Coravin)
Asia: Nouri, Singapore
Australasia: The Ortega Fish Shack, Mount Victoria, New Zealand
Europe: Sager + Wilde Hackney Road, London, United Kingdom
Middle East/Africa: Cyann Restaurant, Mahé, Seychelles
North America: SingleThread Farms & Restaurant, Healdsburg, California, USA
South & Central America: Taste-Vin, Belo Horizonte, Brazil
Best Wine Bar List
Asia: Chinois (Shibuya), Tokyo, Japan
Australasia: 10 William Street, Sydney, New South Wales, Australia
Europe: Bubbles & Wines, Amsterdam, The Netherlands
North America: Terroir Tribeca, New York City, USA
Best Hotel Wine List
Asia: Amber at The Landmark Mandarin Oriental, Hong Kong China
Australasia: Wickens at Royal Mail Hotel, Dunkeld, Victoria, Australia
Europe: The Yeatman, Porto, Portugal
Middle East/Africa: Archipel Wine Cellar, Poste de Flacq, Mauritius
North America: The Fearrington House Inn, Pittsboro, North Carolina, USA
South & Central America: Blue by Eric Ripert, Grand Cayman, Cayman Islands
Most Original Wine List
Asia: Hajime, Osaka, Japan
Australasia: fermentAsian, Tanunda, South Australia
Europe: Fare, London, United Kingdom
Middle East/Africa: Hakkasan, Abu Dhabi, United Arab Emirates
North America: Terroir Tribeca, New York City, USA
South & Central America: Oteque, Rio de Janeiro, Brazil
Best Design
Asia: Amber at The Landmark Mandarin Oriental, Hong Kong, China
Australasia: Attica, Melbourne, Victoria, Australia
Europe: Grand Hôtel, Stockholm, Sweden
Middle East/Africa: Qunu at the Saxon Hotel, Johannesburg, South Africa
North America: The Fearrington House Inn, Pittsboro, North Carolina, USA
South & Central America: Astrid&Gastón, Lima, Peru
Best New Wine List
Europe: Al Mare – The Carlton Tower Jumeirah, London, United Kingdom
North America: Temperance Wine Bar, New York City, USA
Best Value Wine List
Asia: L'Atelier de Joël Robuchon, Hong Kong, China
Australasia: Cazador, Mount Eden, New Zealand
Europe: The Old Bridge Hotel and Wine Shop, Huntingdon, Cambridgeshire, United Kingdom
North America: Wild Ginger, Seattle, Washington State, USA