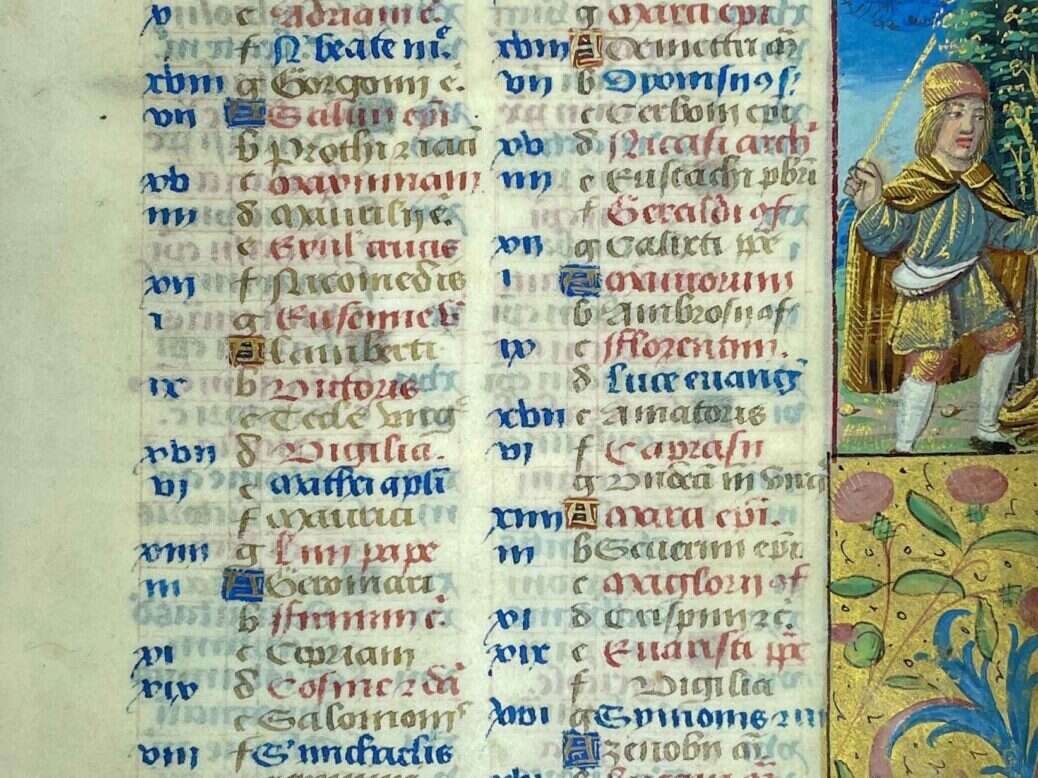 Purchased for $2 million in April, 2022, by Château Haut-Brion's parent company, Domaine Clarence Dillon, the Sean Thackrey collection is a valuable addition to the estate's already extensive library. 
With a history of winegrowing that can be traced back to the first century, Haut-Brion is the oldest winegrowing property in Bordeaux. Such auspicious tomes will be comfortably nestled in equally revered surroundings.
Thackrey, the Californian antique-seller turned winemaker, sadly passed away soon after the sale, but the extensive selection of material he left in his wake has been passed into safe hands. The Haut-Brion library's 3,000 books, 312 historic menus, and numerous original letters penned by the likes of Claude Monet and Thomas Jefferson (to name just a few of its antiquarian delights) will be joined by 700 additional titles.  
The Thackrey Collection stretches across millennia, featuring numerous Early Modern manuscripts and notably a receipt penned on papyrus by a Christian monastery in Egypt which dates to the 6th century. Beyond simply the age of the items, the collection's significance lies in the fact that its documents provide a complete picture of winemaking and viticultural history in the Western world. Its contents range from 15th-century enology guides such as Arnaldus de Villanova's De vinis (three editions from 1530, 1532, and 1585), to accounts of the late-19th-century phylloxera epidemic.
The purchase also reaffirms the "symbiotic union" that Domaine Clarence Dillon chairman, Prince Robert of Luxembourg, claims has been forged between Château Haut-Brion and the world of gastronomy. Encyclopedias containing guidance on baking, beermaking, beekeeping, and numerous other culinary pursuits are also in the Collection.  
The library's addition is due to open in 2026 and will coincide with the conclusion of an environmentally conscious construction and renovation project helmed by Annabelle Selldorf. The Thackrey collection will only be open to scholars by appointment, but a selection of the material is available to view online.  
In a period of popular and literary culture that seems gripped ever tighter by the virtually written word, the excitement garnered by the Thackrey purchase speaks to the necessity of preserving tangible forms of print. "Who can comprehend [wine culture] without reading the only texts that preserve it," Thackrey asked. From its history in the region, to its expanding collection of resources, Château Haut-Brion holds the answers.